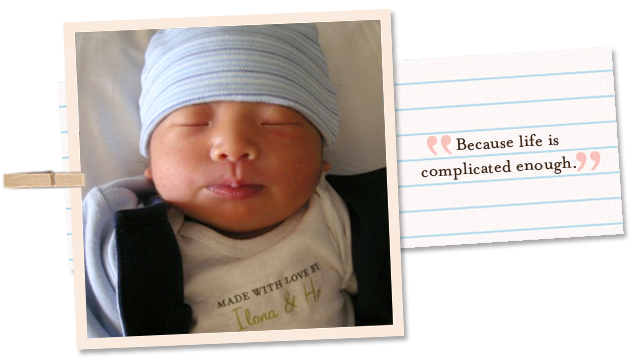 simplewear came to be, the day irena's nephew came to life. the idea of decorating her sister's baby shower with a string of clothespin hung baby onesies just wasn't good enough for irena. she wanted to make each bodysuit extra special and very personal for her nephew. so the idea of individually styling the onesie and customizing each one came to be. with so many inquiries on the customized onesies from the baby shower, irena knew she had to pursue this idea. and so, simplewear was created.
simplewear takes "the basic baby onesie" and individually styles and customizes each piece allowing for an original and memorable gift idea.  choose from over 60 original designs.  available individually or in the traditional 3 or 5 pack set. each pack set comes with your choice of customizable onesies/tees, a keepsake box to store all of those special first year moments, as well as a note card, making this all in one gift ready to go… because life is complicated enough.
---
SIMPLEWEAR LOVE
We LOVE to see our simplewear designs on your little ones!  Please share by emailing your photos to simplewear@inacard.com to be featured on our website.