I had a lot of sidewalk chalk leftover from Davis' 1st birthday party so I decided to incorporate them into Jackson's school Valentine's this year.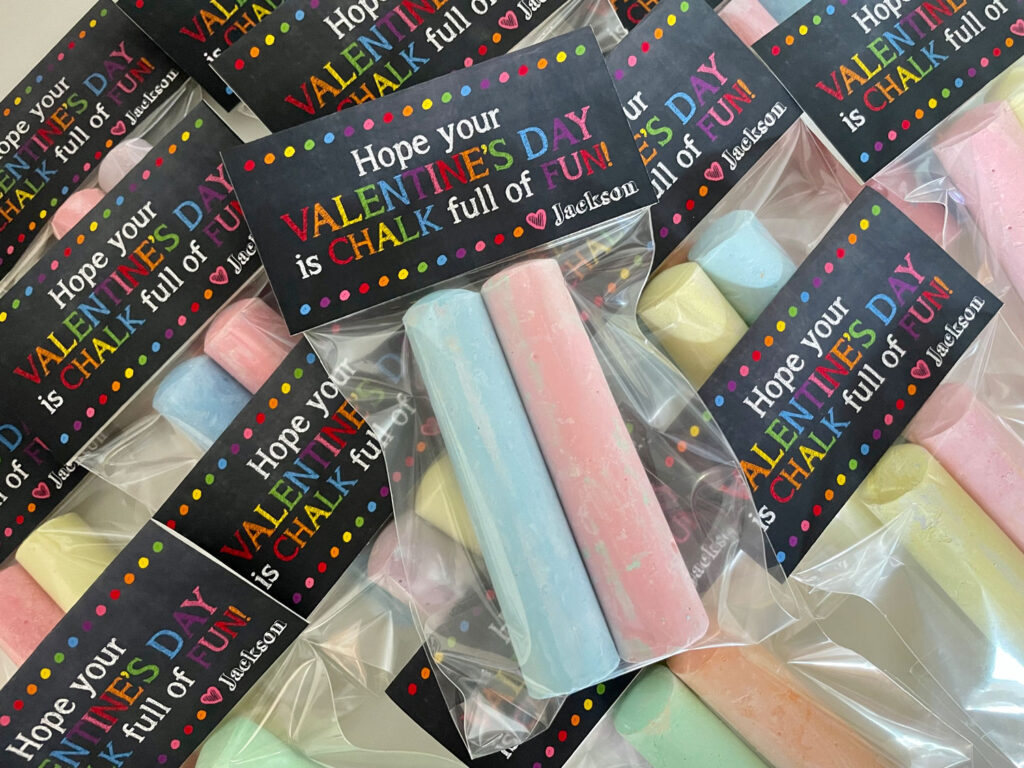 I hope the kiddos enjoy the chalk. I always feel like it's a nice change from receiving candy or chocolates. Especially when we've been consuming so much of that since Halloween.
Hope you're all having a lovely Valentine's day!