I've been so busy with my other freelance work, I haven't really done too many custom invitations this past year. So when Davis' first birthday came around, I took full advantage and created something really fun and what I hope is memorable. I knew I wanted to tie in his announcements to the party theme, so I decided on a First Trip Around the Sun theme.
I know that Davis may not remember any of the little details included in his party, much less the party itself, but when he's older and looks back on photos, I hope he'll see how special it was and how loved he was by everyone.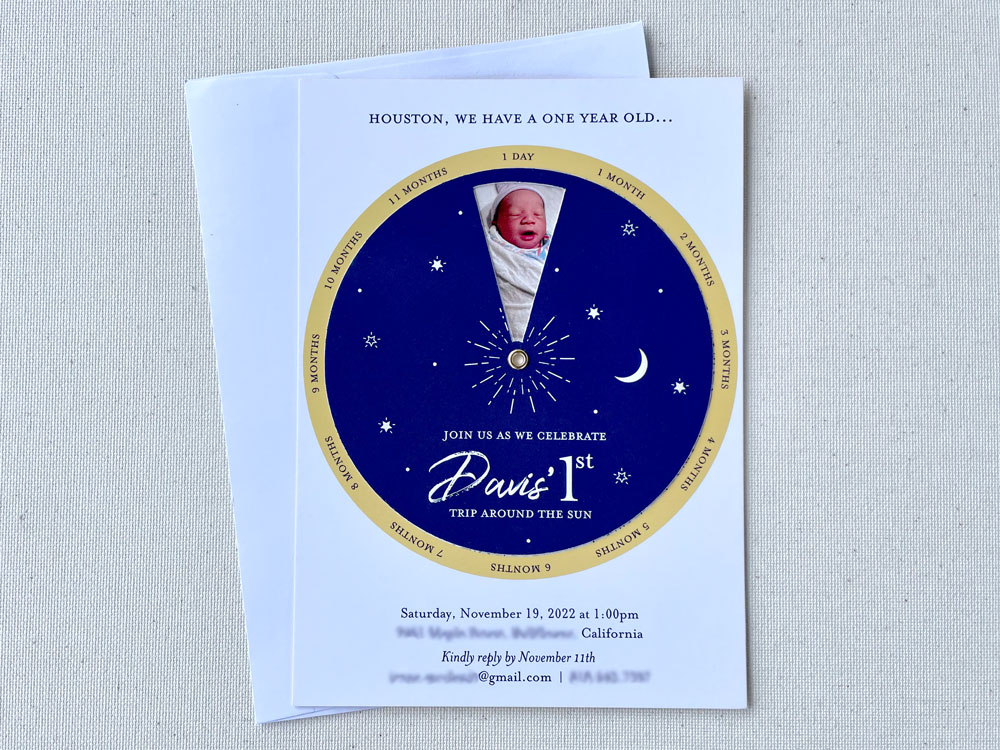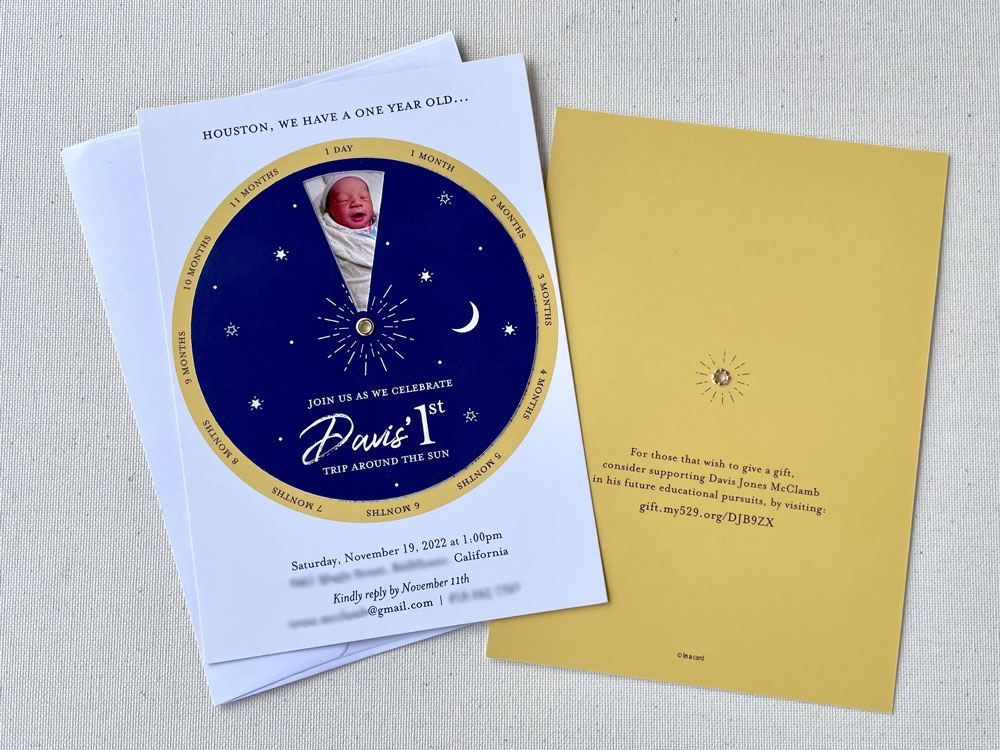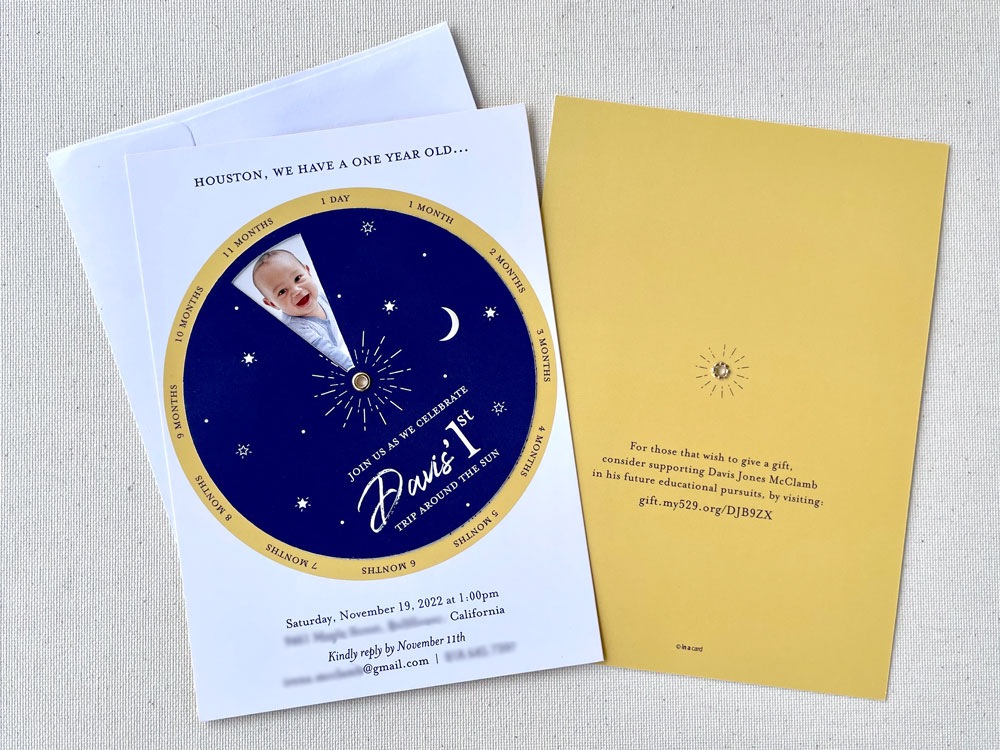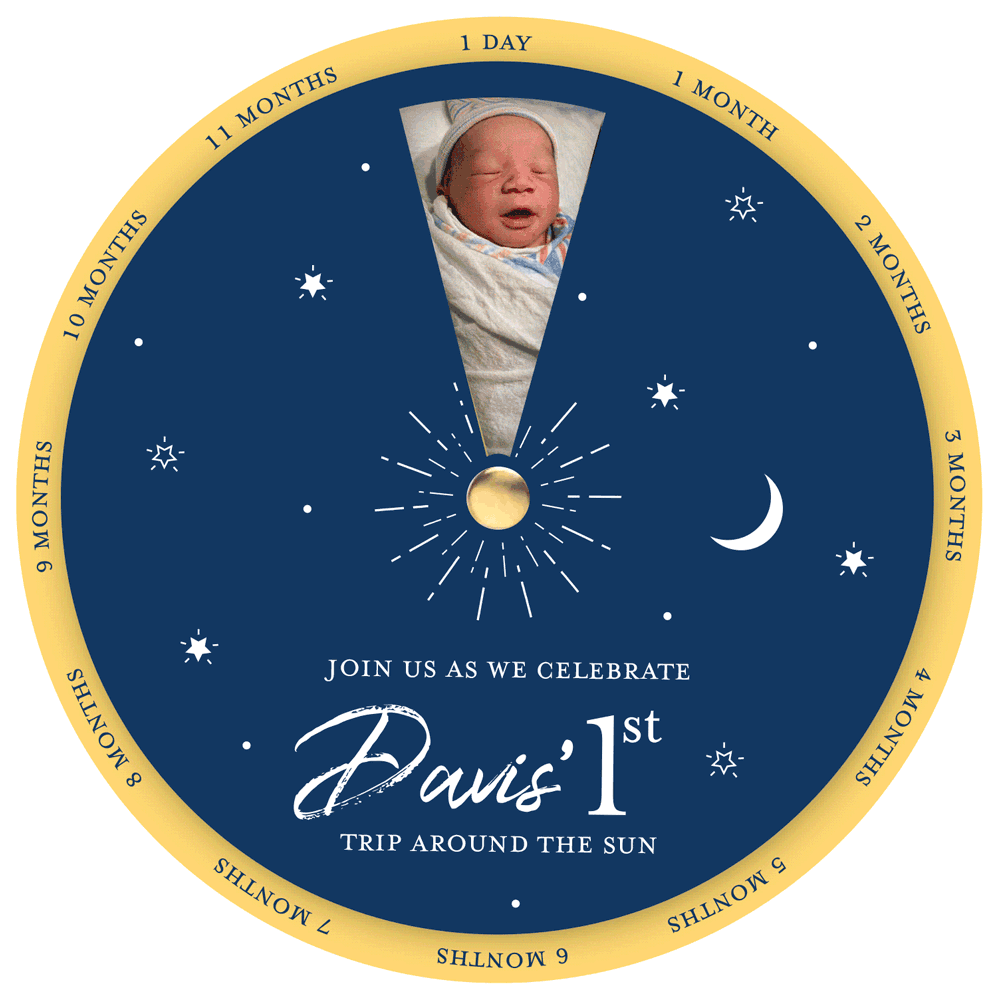 Here is an animated GIF so you can see what every image contained.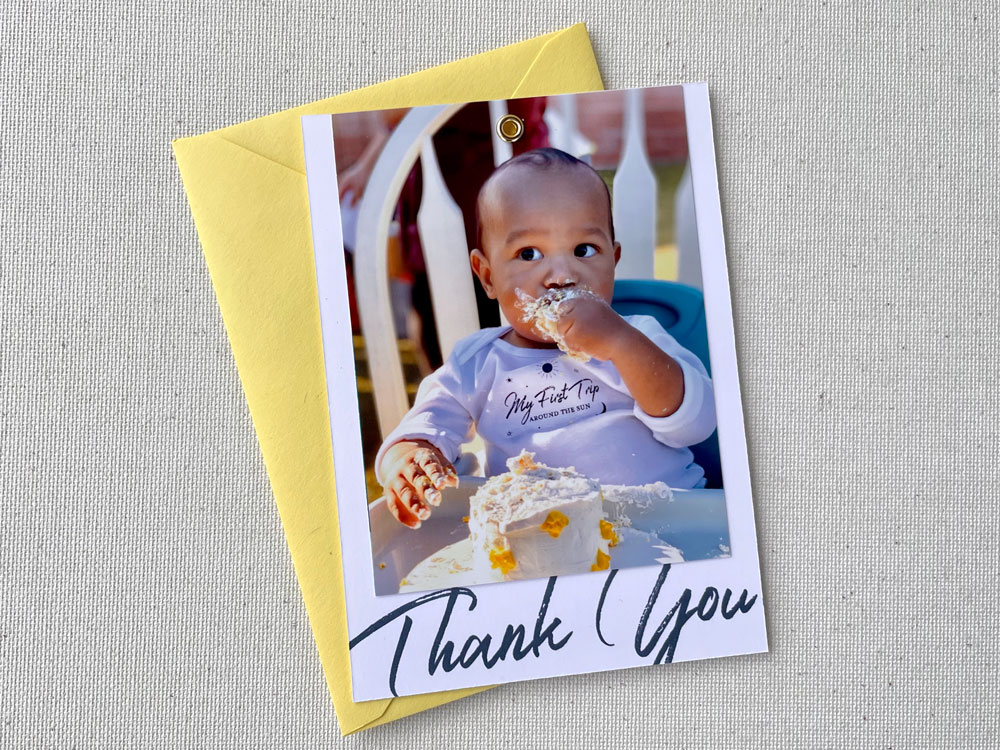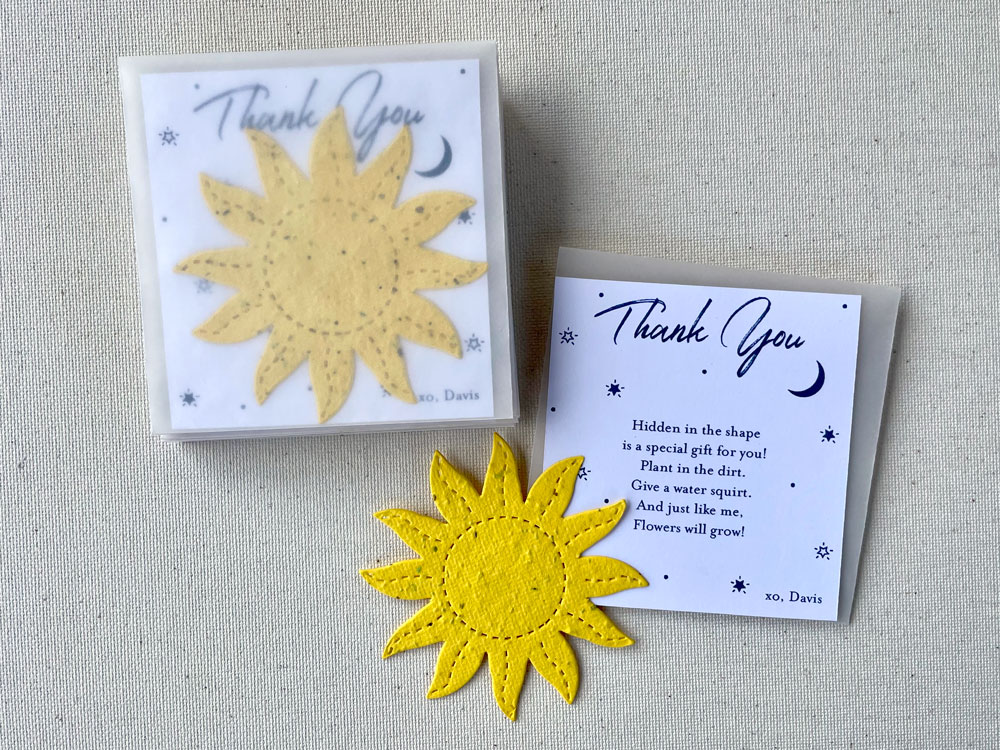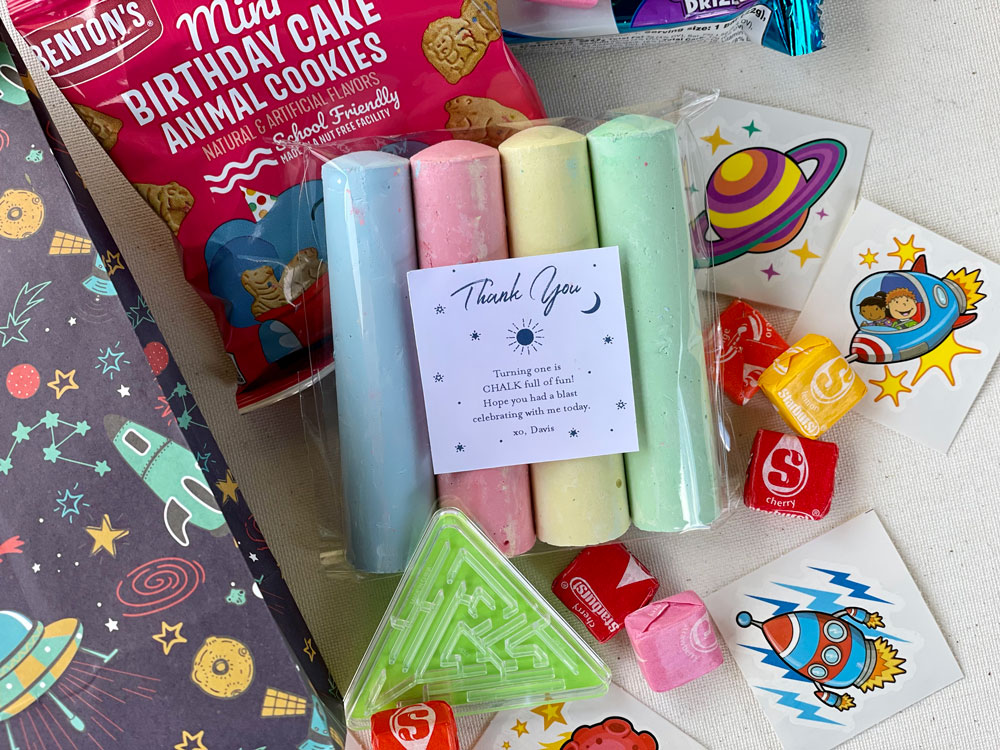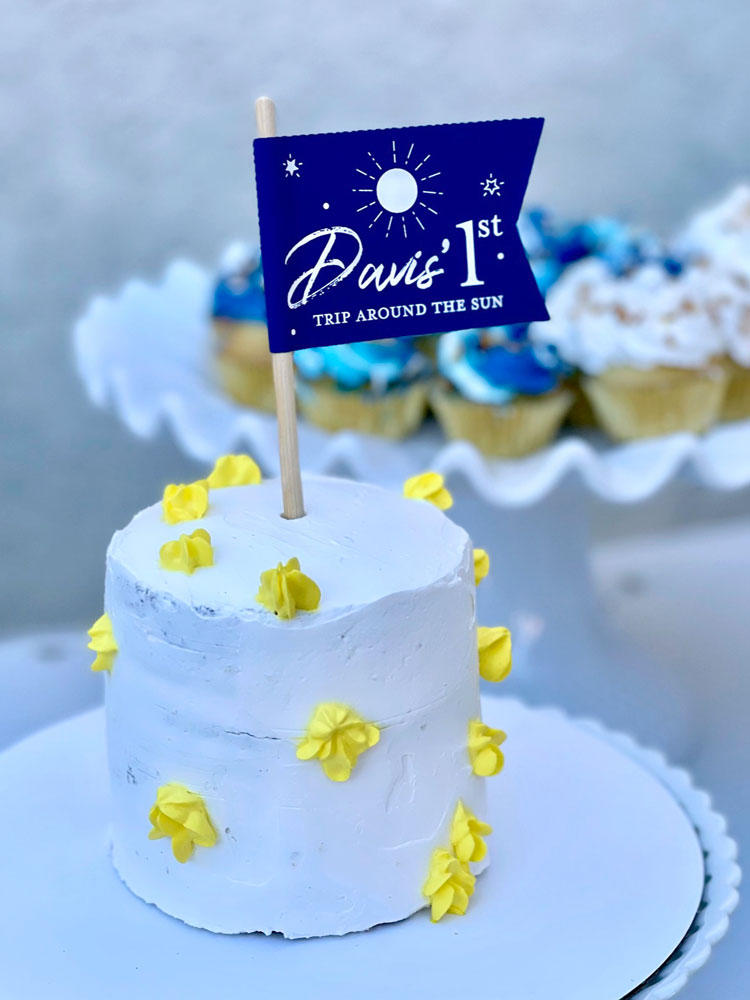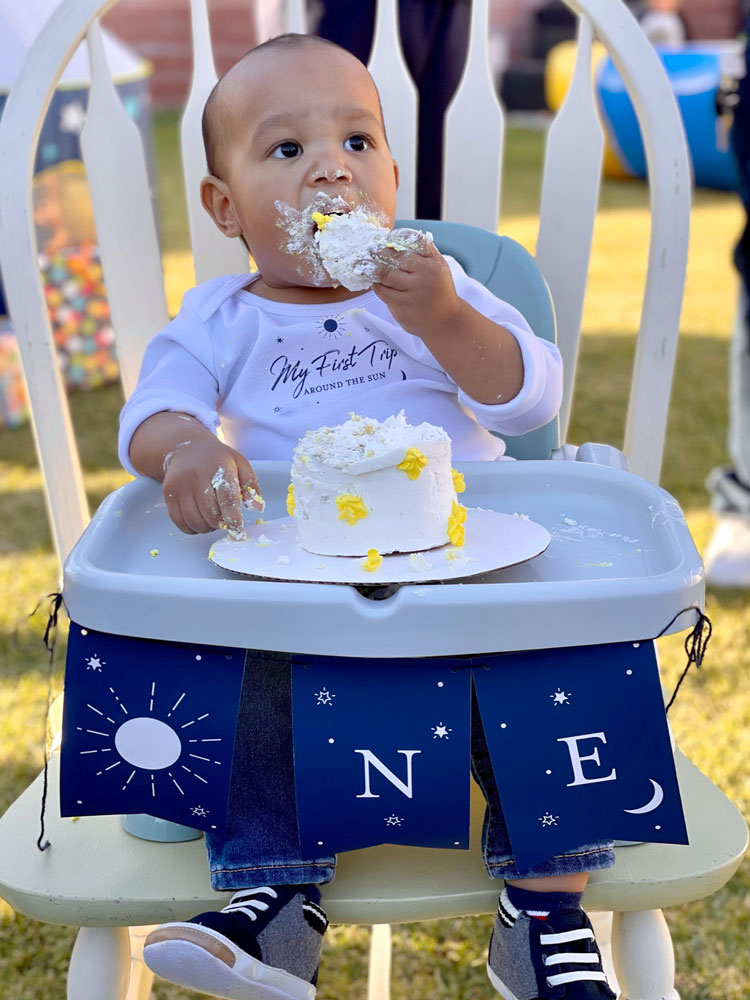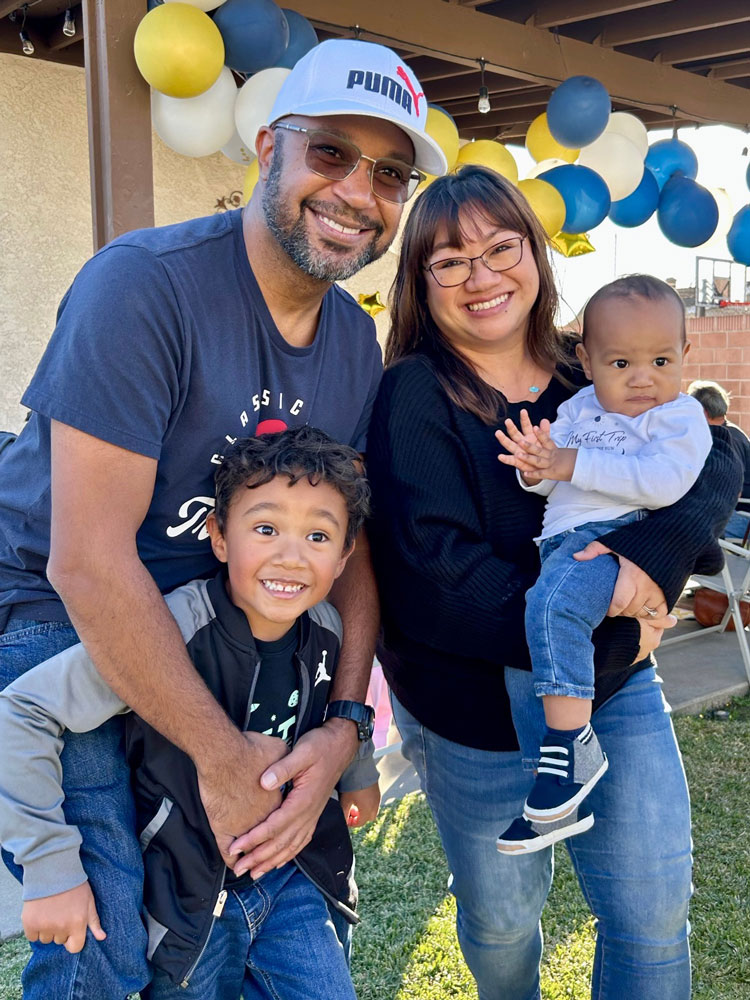 I still can't believe this little guy is one already and that I have two boys. I can't say I ever imagined my life with two boys, but now, I can't imagine my life without my two boys. 💙