whatever trouble these two little boys get into, i'm sure their cuteness will get them out of. meet in a card's newest twin fans on facebook…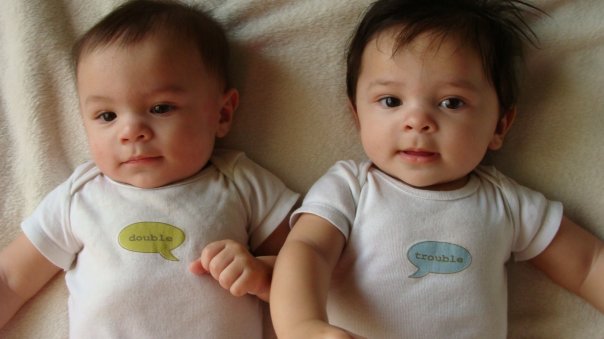 sasha & jasper are wearing one of the fun twin designs available on simplewear.etsy.com, "double trouble" by simplewear on Etsy.
a great big thanks to mommy jane for sharing this adorable picture!
feel free to become an "in a card" fan on facebook and share pics of your little one wearing his or her favorite simplewear design!