i've said it before, and i'll say it again… it's all in the details!  with every project i work on and every simplewear onesie i personalize, i make sure to pay attention to the details.  i think it's what separates something from being just good, to something being great.  there are little details i include in my packages that i ship out to my customers.  some customers have noted those details with great enthusiasm and some may not have noticed it at all.  but either way, i will continue to include all those little details because i know how special it makes my product and i like knowing that with every order i put together and ship out, it really is made with lots of love and attention.
i like to stuff the bottom of my simplewear gift boxes with heart shaped tissue paper to add a little extra love.  thanks to this blog post, i'm not the only one that knows this now.  🙂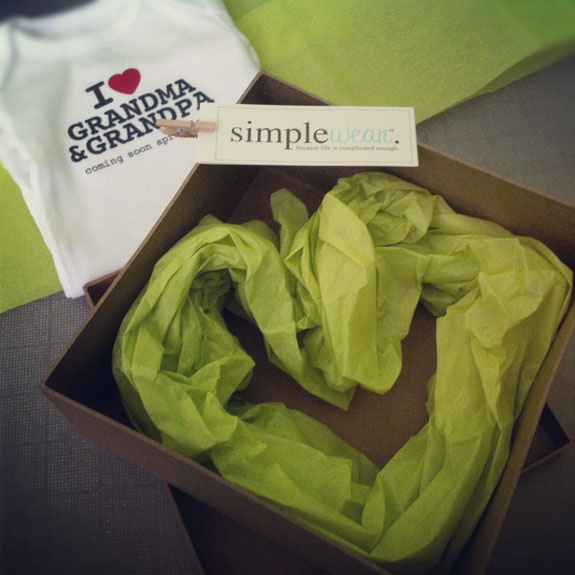 also, with every package i mail out i like to include my business card and a handwritten note expressing my gratitude.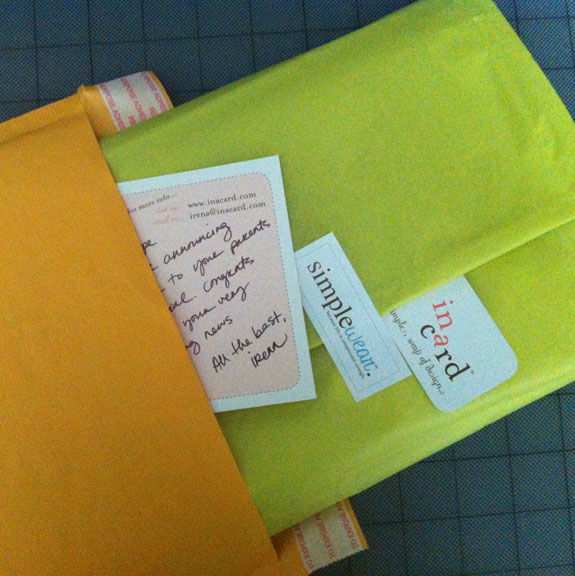 what kind of little details do you notice and appreciate in your everyday life?