only 1 month away!!!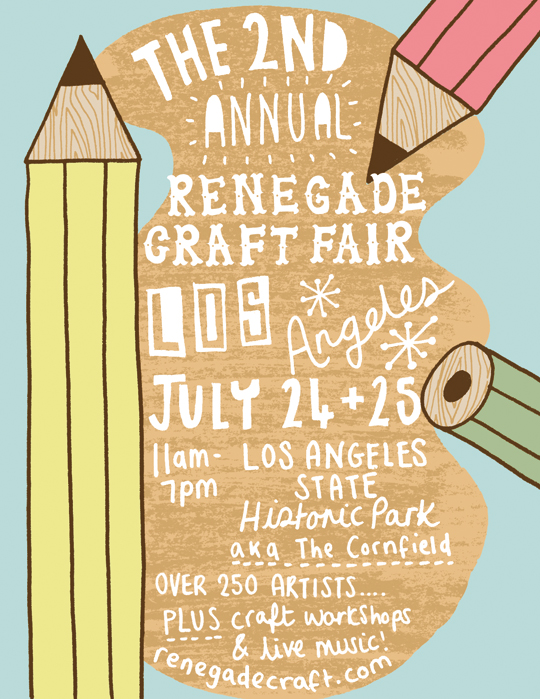 i'll be participating in this years RENEGADE CRAFT FAIR, saturday, JULY 24th and sunday, JULY 25th at the Los Angeles State Historic Park (aka The Cornfield), from 11am – 7pm.
it's completely FREE to attend and would make for a great weekend filled with lots of fun craft, art and design! feel free to visit their website for more info: http://www.renegadecraft.com/los-angeles
i will also be offering FREE SHIPPING on any custom/personalized orders for both "in a card" stationery goods and "simplewear" onesies & tees placed at the Renegade Craft Fair. i've been working on new designs that I'll be debuting that weekend so you'll have to come by to check it out and say hi!
feel free to share this info along to all your family, friends, neighbors, co-workers, etc. the more the merrier! 🙂