i think it's safe to say that my love of pajamas began at a young age.  sort of like my love for all things stationery related.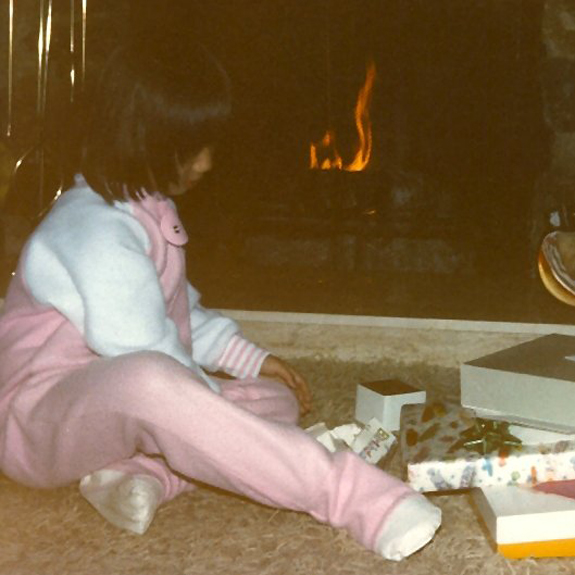 and as i've gotten older, my pajama collection definitely has grown as well.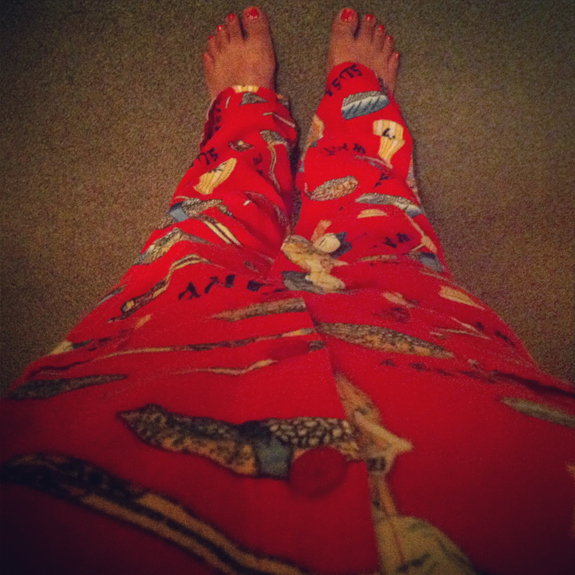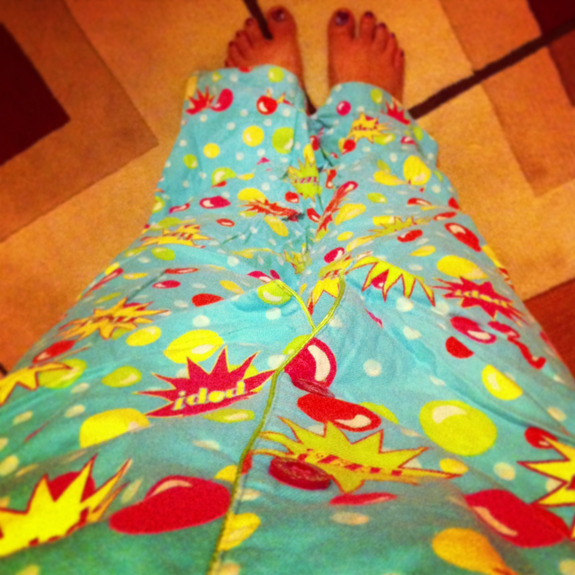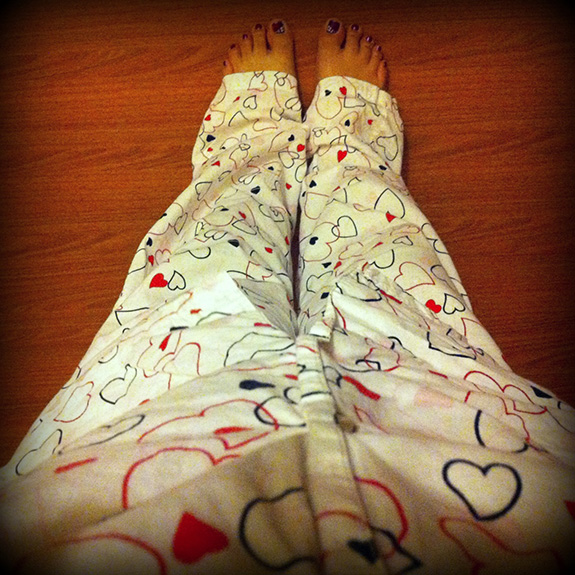 my favorite pajama company is p.j.salvage.  they're pajamas are well made, super soft, and they have super cute and fun prints.  the sushi and heart pajamas pictured above are made by them and were gifted to me almost 10 years ago.  see what i mean by well made?