i recently had the pleasure of working with All American Containers with their re-branding for an upcoming trade show.  here is a quick pic they sent me of the 10′ trade booth all set up at Supply Side West, currently going on in Las Vegas.  it's always nice seeing everything you worked on put together and displayed so nicely.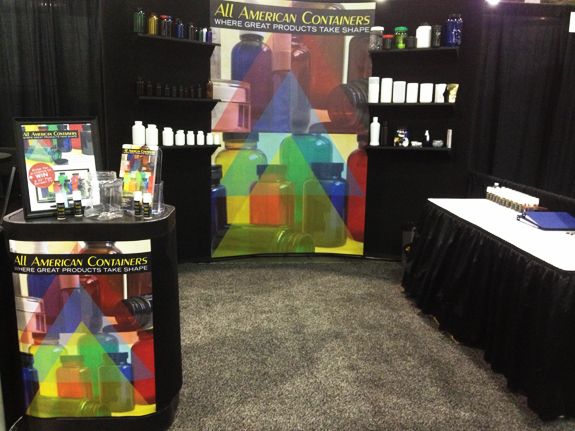 *image courtesy of All American Containers
a special thanks to Solo Graphics for helping with production and printing of this project!