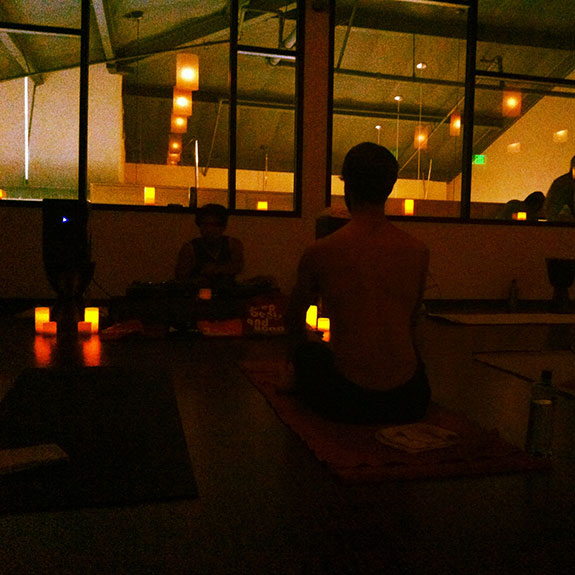 "in celebration of the summer solstice i just completed 108 sun salutations.  what an amazing experience!!!"
tonight i celebrated the summer solstice by participating in 108 sun salutations, led by 3 amazing yoga instructors at purple yoga, ace, alex and scott, accompanied by yogi DJs Mental Physix.  the yoga flow, the live music accompanied by the tribal beats of the drums that each instructor played while the other was leading class was beyond anything i thought i could experience in my yoga practice.  it truly was an amazing experience that left me peaceful, accomplished, and grounded like never before.
to learn more about the #dailysoul challenge, click here.