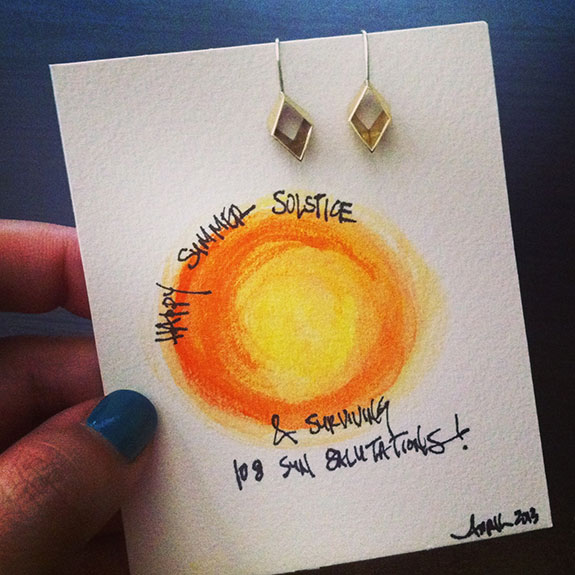 "handmade earrings & card… love my friend's thoughtful & generous heart"
if you follow my blog, you'll know how amazing my friend april is.  my best girlfriend, partner in crime, and yoga buddy is also an amazing artist & jeweler.  in completion of our 108 sun salutations she gave me a new pair of her latest handmade earring design (which i secretly wanted) and this sweet little card she watercolored.  we've been friends for about 14 years now and her thoughtful and generous heart just seems to grow more and more with each passing year.
make sure you check out april's website to see her amazing work and etsy shop for original jewelry designs.
to learn more about the #dailysoul challenge, click here.