"attack of the giant clothespin! my friend always likes to leave me things to find around the house after she leaves that make me laugh hours after she's gone."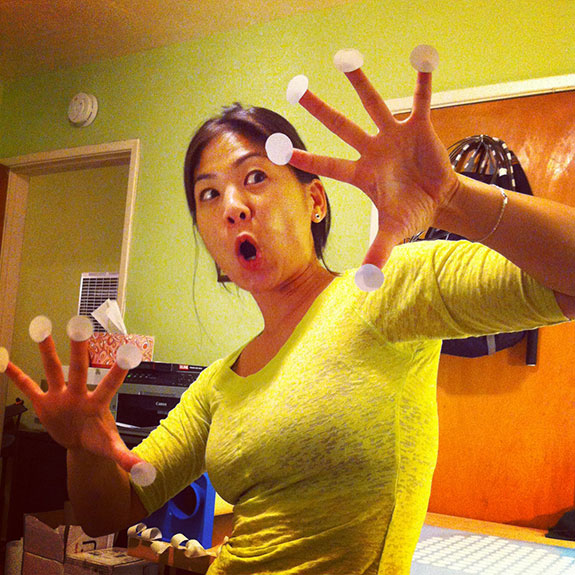 "today's #dailysoul requires 2 pics. this is the same friend that leaves me those silly things around the house. see why i'm never short of laughter?"
i am forever grateful for the laughs and the girl behind them… april.  she somehow is able to just make everything more fun.  work, yoga, running errands, even a trip to cvs!
this morning after laughing our way through our yoga class, our instructor jokingly said that he'll have to separate us in class from now on because we are having too much fun.  to that i say, maybe it's not that we are having too much fun, but that everyone else is not having as much fun as we are!  🙂
to learn more about the #dailysoul challenge, click here.