Happy Halloween from my little Totoro 🎃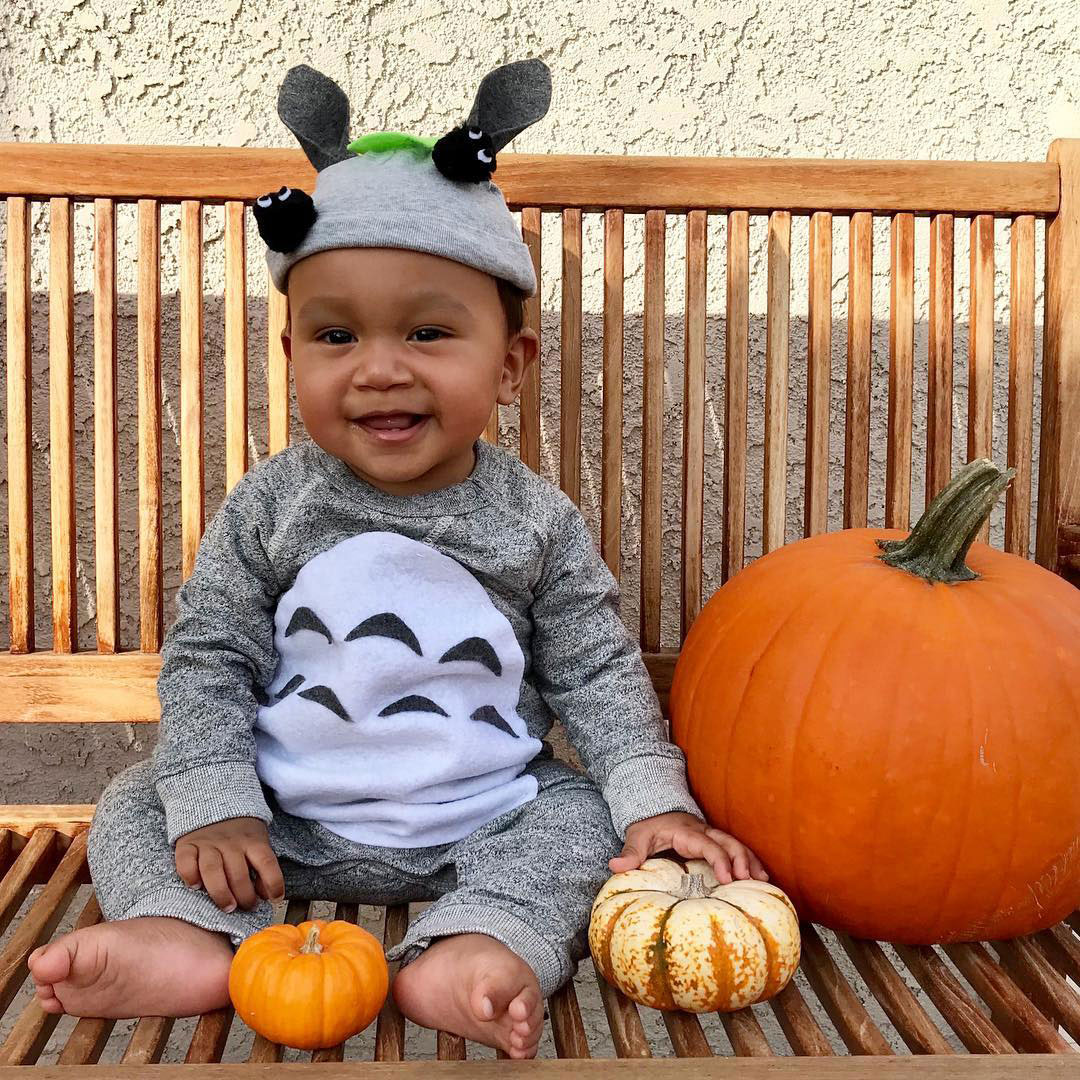 We've all been under the weather this week but from the looks of these photos you would never know little man caught his very first cold.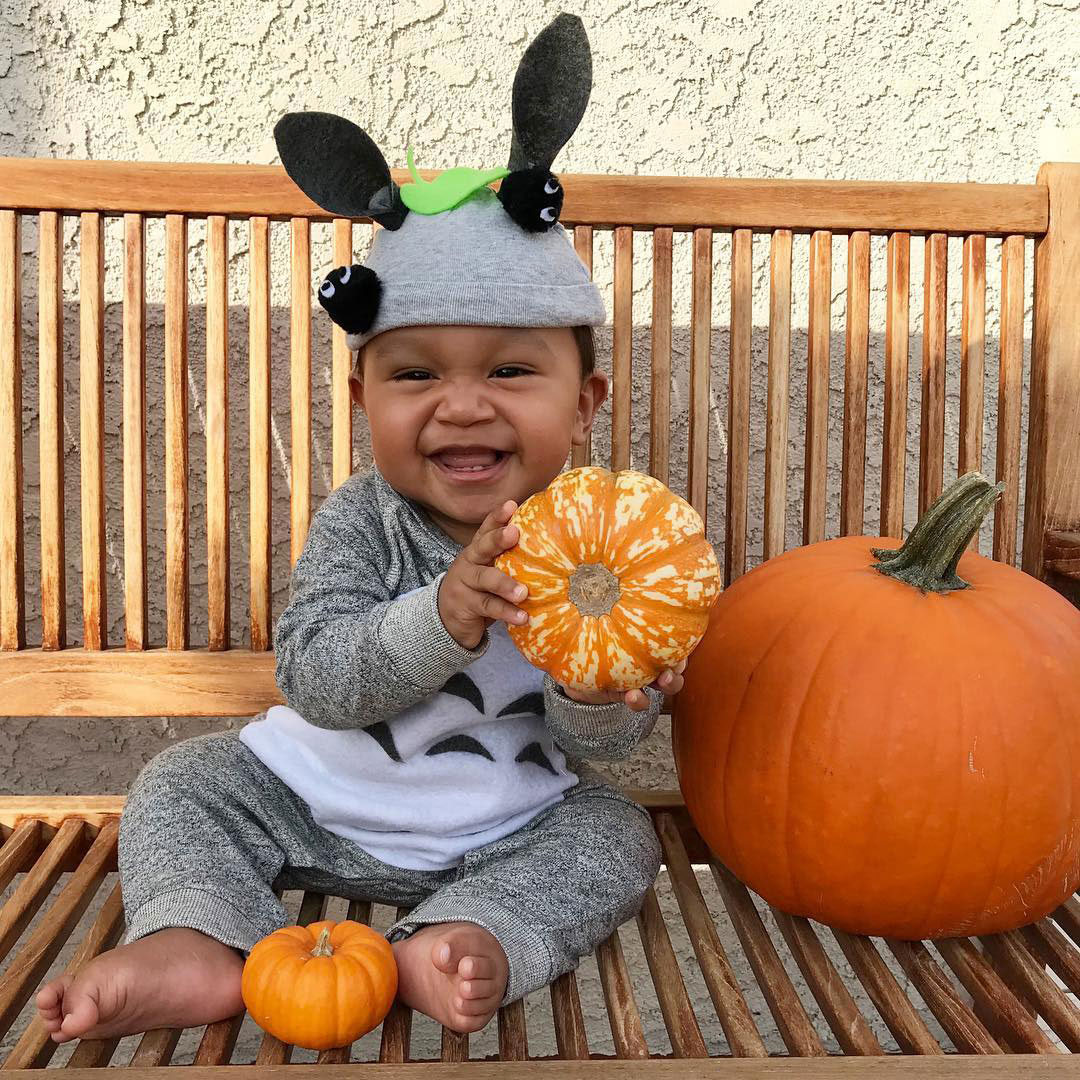 I had so much fun creating this costume for him.  Amazing what you can do with a grey one piece, some felt and a way too small baby newborn hat from the dresser.  The best part is, I can take this costume apart and he'll be able to wear the grey one piece as the weather hopefully starts to get cooler.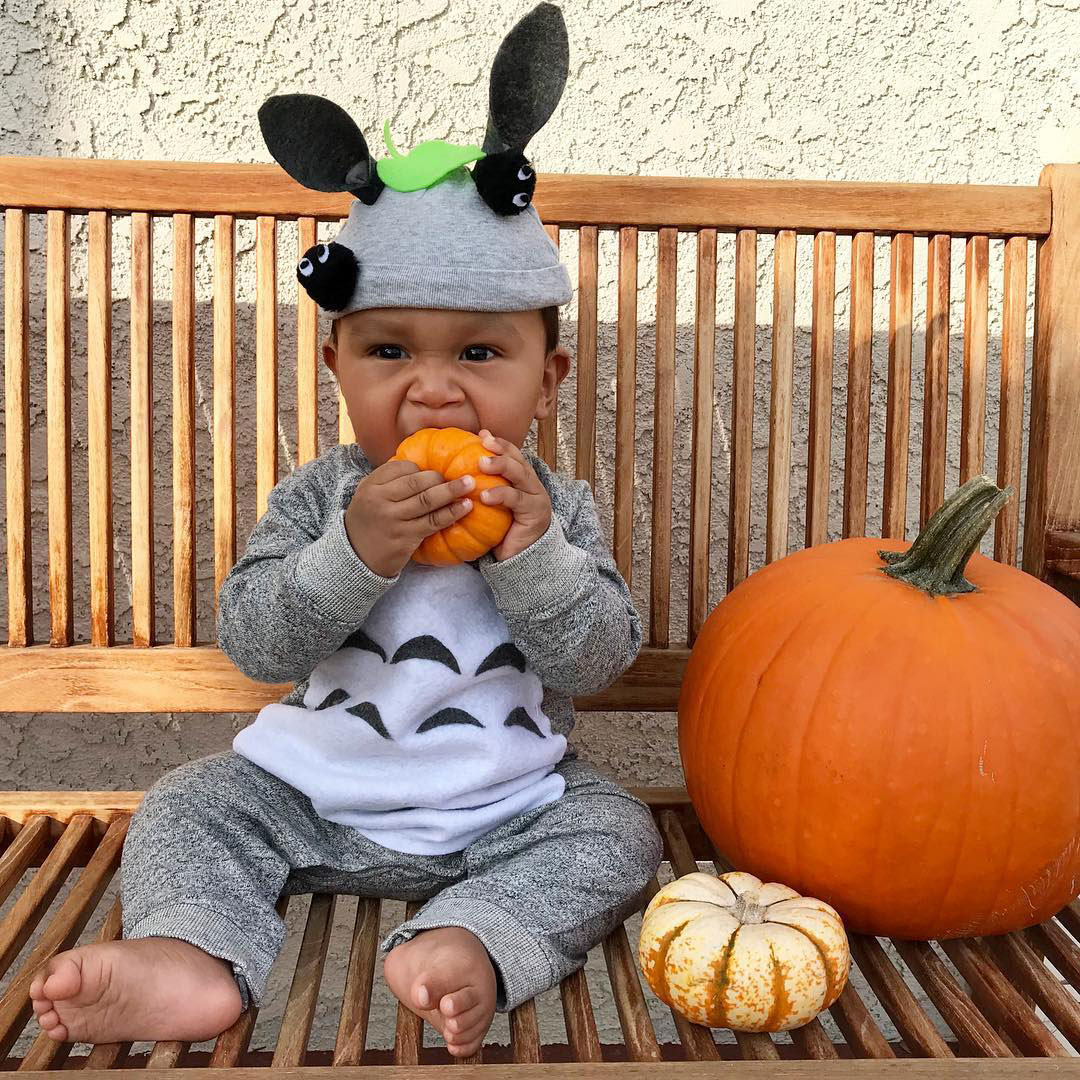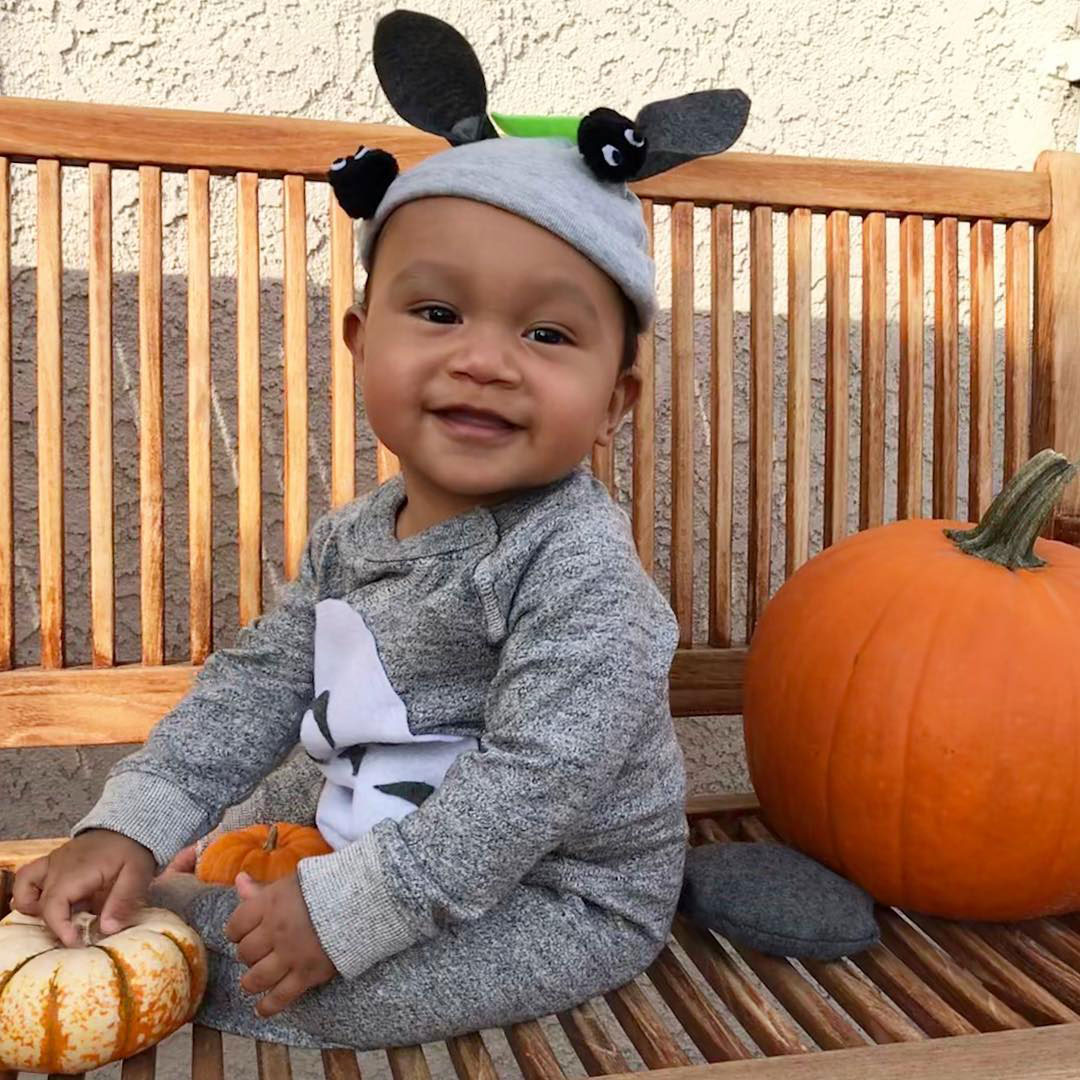 If you're not familiar with the movie My Neighbor Totoro, I highly recommend you go and watch it.  It's one of my favorite kid's movies and while Jackson is too little to watch it right now, we've been enjoying reading the story and looking at the fun pictures of Totoro.