meet laurie & emily's new sidekick… abigal. i still can't believe it's been 8 years already since i designed her mommy & daddy's wedding invites!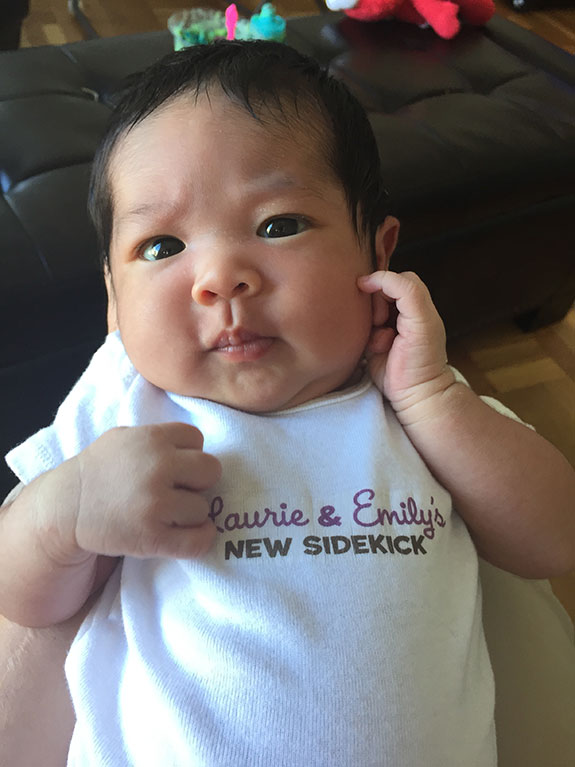 *thank you to my friend kari for gifting this adorable onesie to baby abi and sharing this picture with me!
"new sidekick" simplewear onesie can be purchased here.