i posted a sneak peek of some spook-tacular buffet tags and plate liner designs the other day that i worked on for Chlo+E.  well, here is how their dessert table spread for the EBMRF & Sony PlayStation Epic Halloween Bash, hosted by courtney cox and james marsden, turned out.  nothing short of fabulous, of course!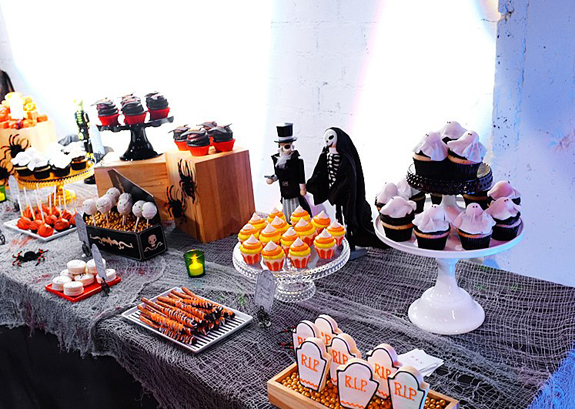 i think the little details they included in this table spread is what makes it so amazing.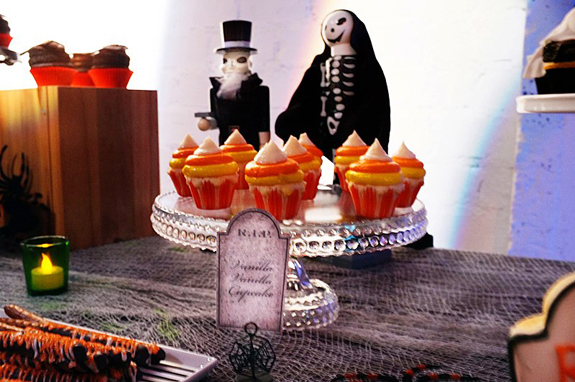 cake pops shaped like mummys… are you kidding me?!?!?  sooooo freakin' CUTE!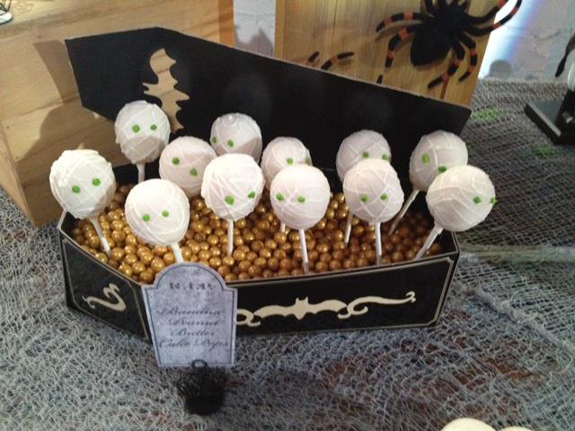 i love how black & white stripes are so simple, yet they make such a bold design statement.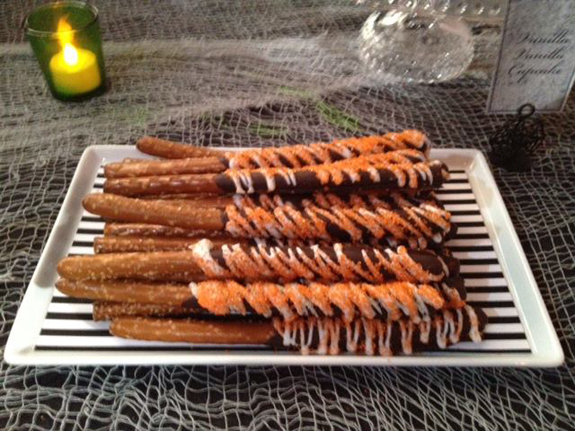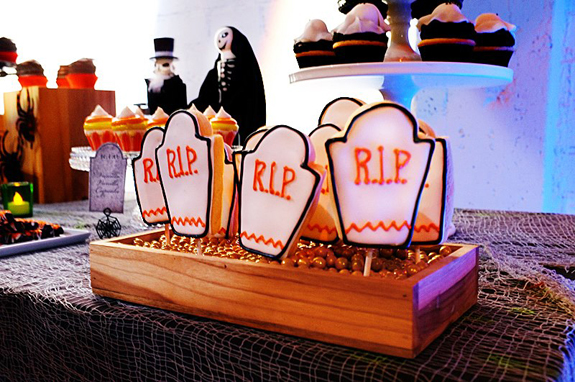 *all photos courtesy of Chlo+E
you can check out more pics of this awesome table spread here.