Recently there have been a wave of pregnancy announcements that have been surfacing social media and if you can do the math, the current announcements are the results of NOT practicing 6 feet of social distancing in the bedroom. 😂
So I thought it would be fun to design a new simplewear onesie that takes a very serious pandemic situation, that we are currently still experiencing, and give it a bit of a lighthearted twist because I think right now we can all use a bit of a laugh and light in our lives.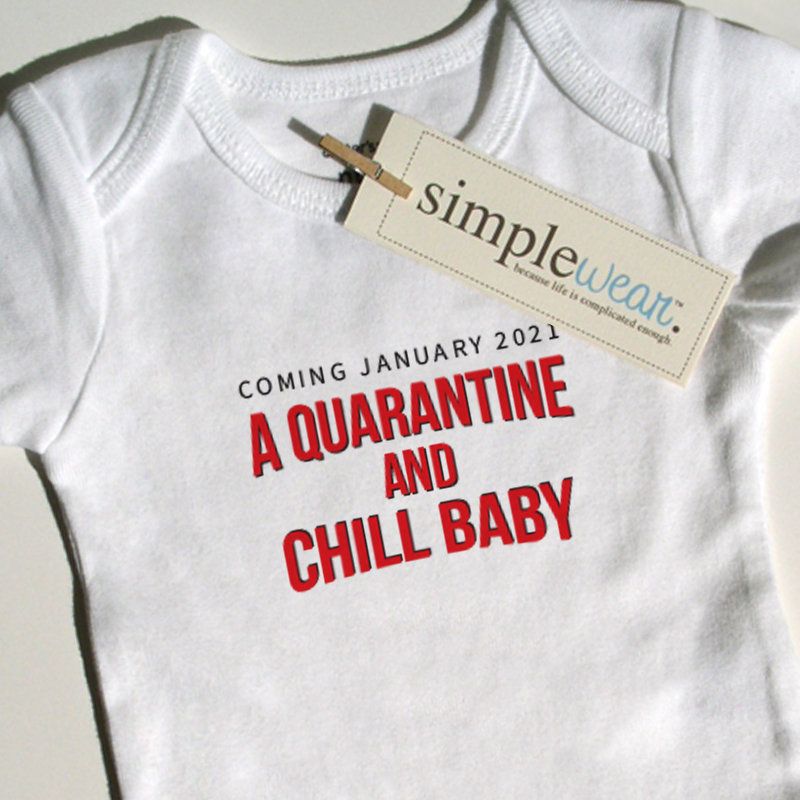 A Quarantine and Chill Baby simplewear baby onesie can be purchased here.