my yoga instructor, mary beth, aka mb, recently updated her website and i was so excited when she asked me to help create a tank top for her to wear for her photoshoot. she wanted the words "blissed" across the tank similar to the type face she uses on the header of her blog, "ananda," which means bliss in sanskrit.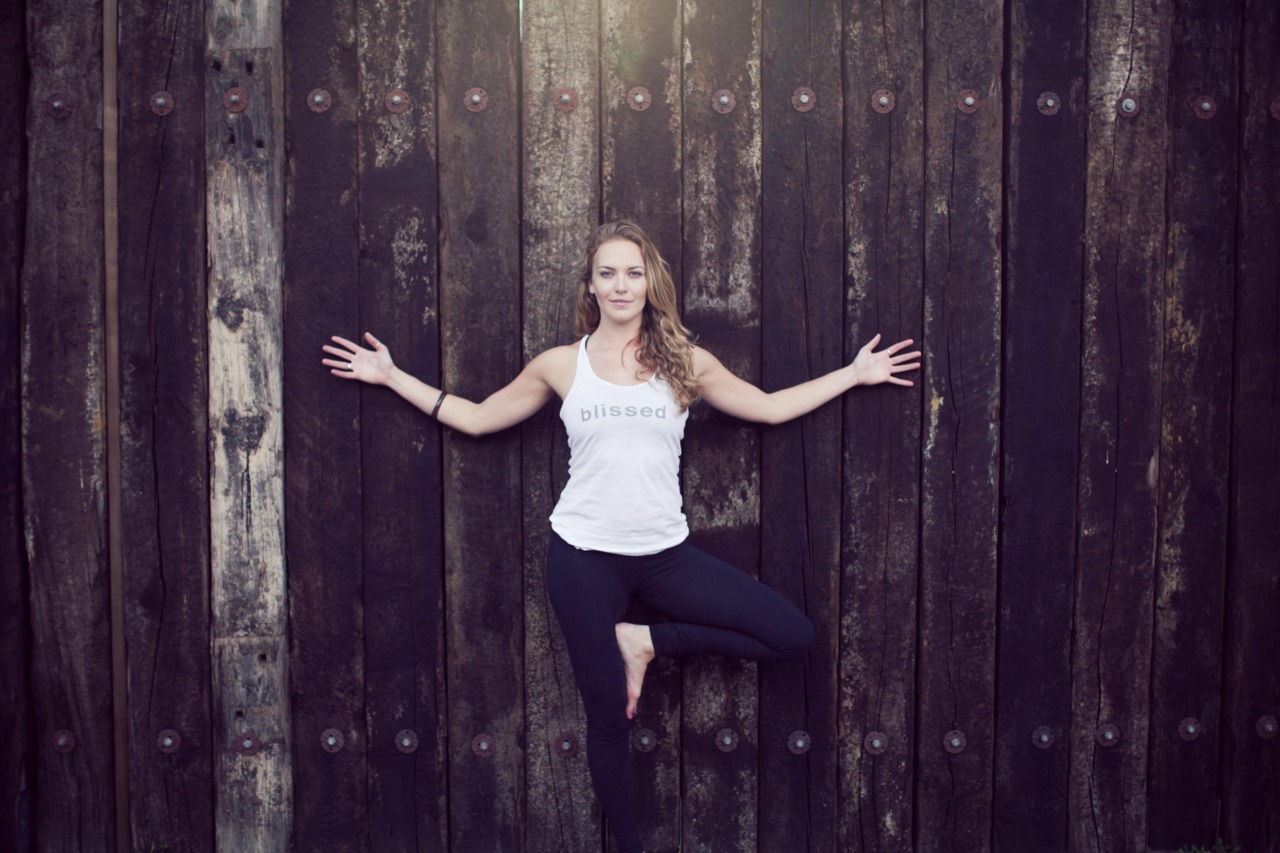 *photo above courtesy of mary beth larue yoga
blissed pretty much sums up the way i feel after every single one of mb's classes. you should check her out sometime whether you're already into yoga or just discovering it for the first time. her classes are always full of fun, sweat and great music! she teaches at a couple yoga studios over on the westside, or if you're not local, you can catch her class online.