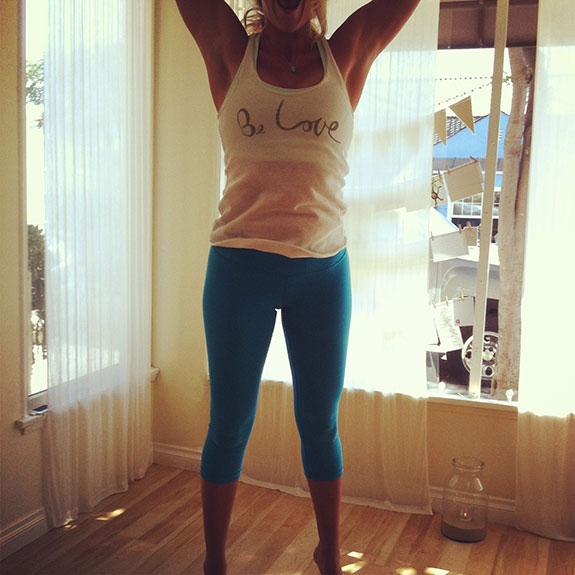 "my favorite westside (yoga) instructor, mary beth larue, teaching in the south bay! yay!!!"
normally i practice with mary beth wednesday evenings over in venice at studio surya yoga, but today she taught at the green yogi, in manhattan beach (which is super close to me) for the first time and i was honored to practice there today as her guest.  but truth be told, she's one of the best, so really, i'd always drive the distance for one of her sweaty blissed flow classes!  check out her class sometime if you get a chance.  you won't be disappointed!
to learn more about the #dailysoul challenge, click here.