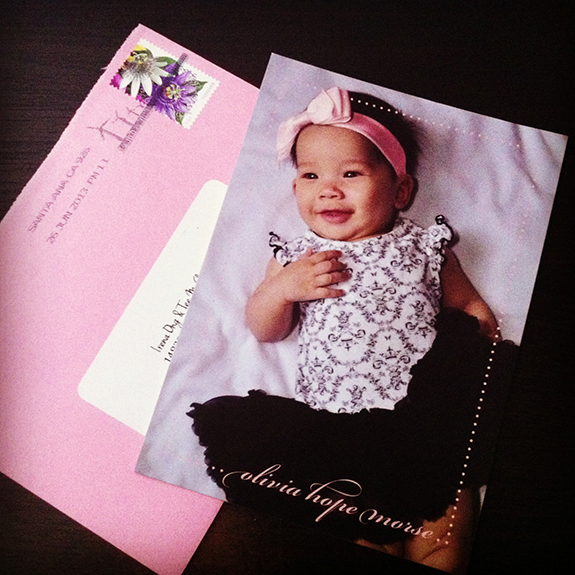 "i love that my family will still mail me stuff that i design and print for them. makes me feel loved!"
there's just something special about receiving snail mail.  perhaps it's the wear on the envelopes as it travels to it's end destination or the way the stamp looks after it's been run through the postal machines.  or perhaps it's as simple as receiving the unexpected in our real life mailbox as opposed to our modern virtual inbox.  whatever the reason may be, receiving snail mail always brings a smile to my face.  even in this instance, knowing already what's inside, i still opened the envelope with excitement.
to see more of this baby announcement, click here.
to learn more about the #dailysoul challenge, click here.