For Ms. Lana's 75th Birthday Celebration, her kids wanted to go with a Dutch inspired theme to play tribute to something that their Mom really loves.  So I suggested the idea of doing a delftware tile inspired invitation.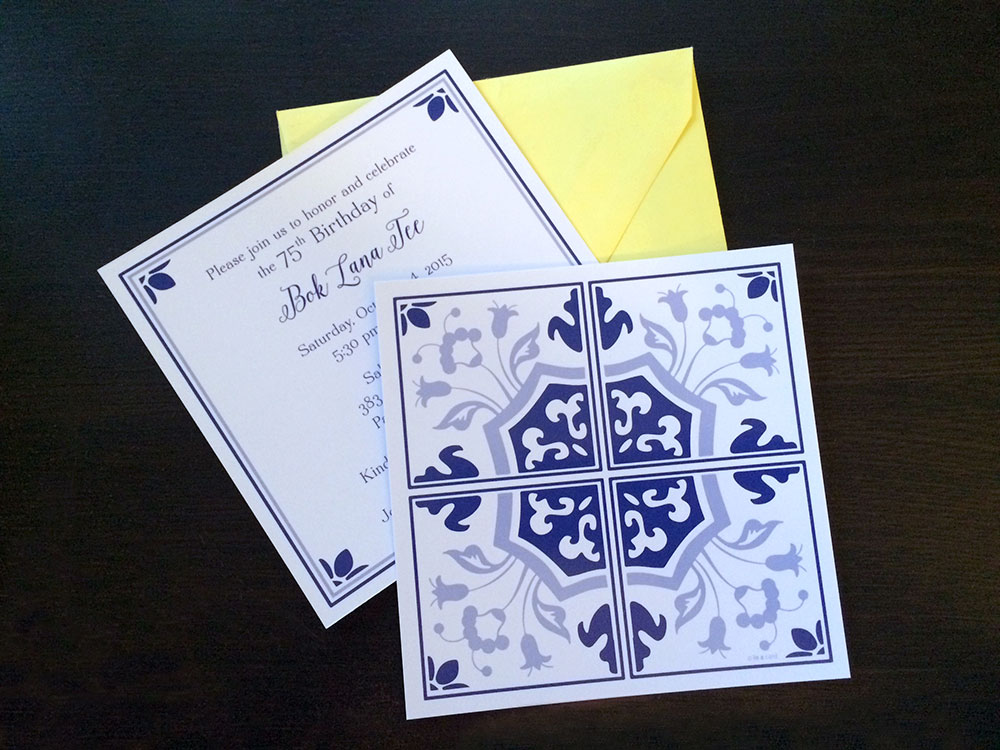 The blue and white design paired real nicely with a bright yellow square envelope, which is Ms. Lana's favorite color.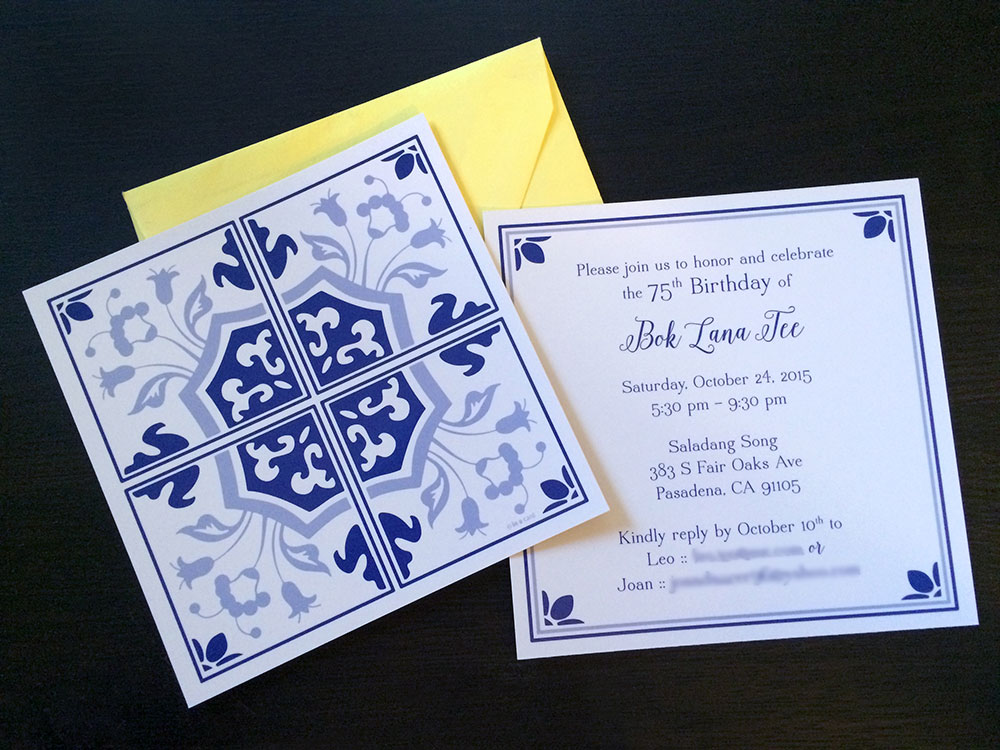 To mimic the look at feel of tile, I printed on a thick, smooth, silky paper stock with a spot varnish on the printed pattern.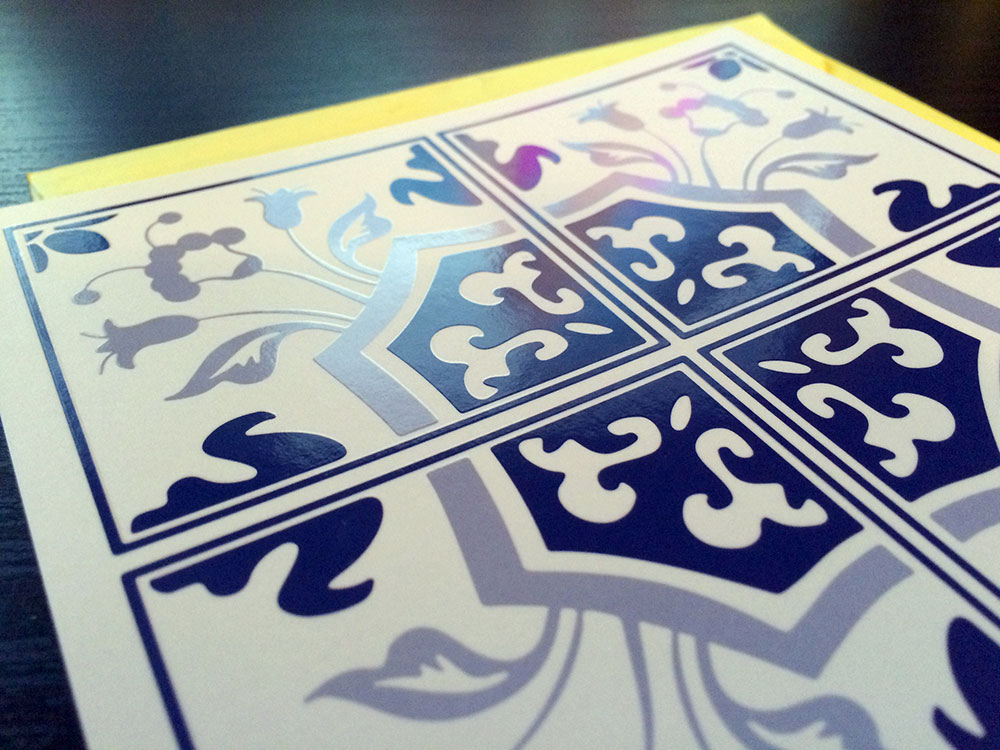 And for party favors we recreated a mini 2″ style tile magnet using the same design from the front of the invitation so guests had a little something to take home and remember Ms. Lana's celebration.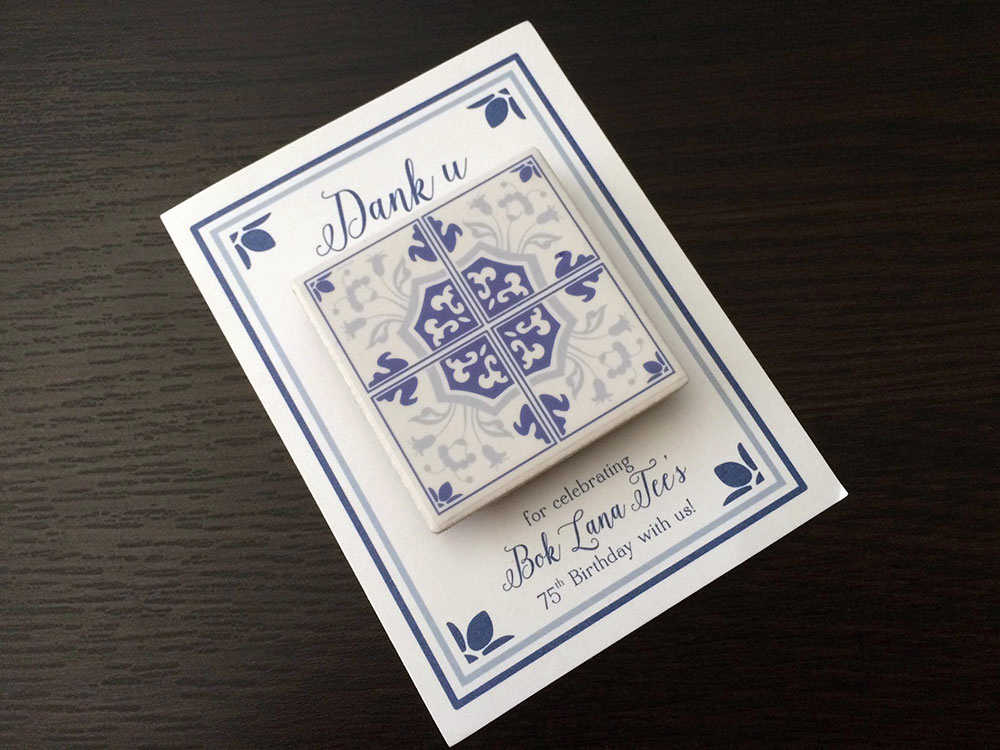 "Dank u" means thank you in Dutch.
If you're interested in ordering something similar to this invite, party favor or would like to have something printed with a spot varnish treatment, feel free to contact me for more details.