i had a custom request for a havana nights theme invitation to celebrate a birthday and a 1 year kidney donation anniversary.  two incredible reasons to celebrate LIFE!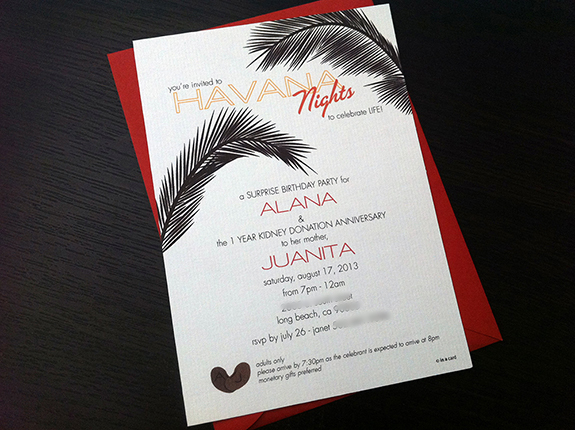 there was also a request to include 2 kidney beans with the initials A & J somewhere on the invite.  i thought that was a real sweet idea.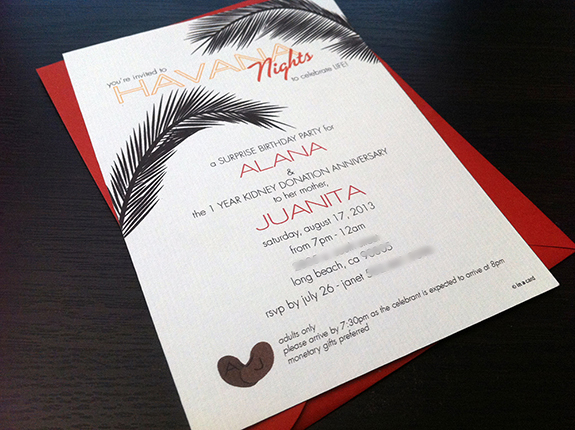 i love the simplicity of the palm design against the textured paper.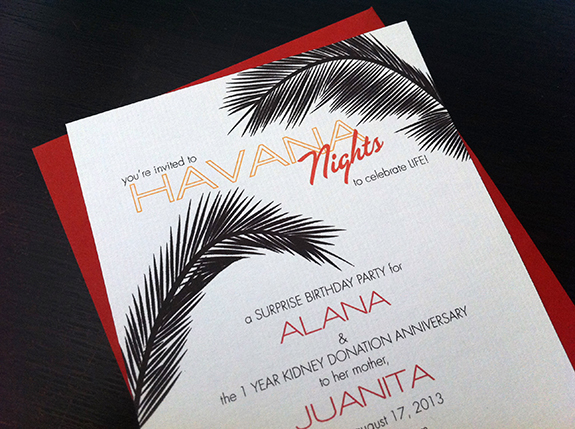 interested in this design?  contact me for details.