Two times the cuteness here today on the blog with these twins, Bennett and Noah, wearing their custom Hello My Name Is onesie at their 6 month photoshoot.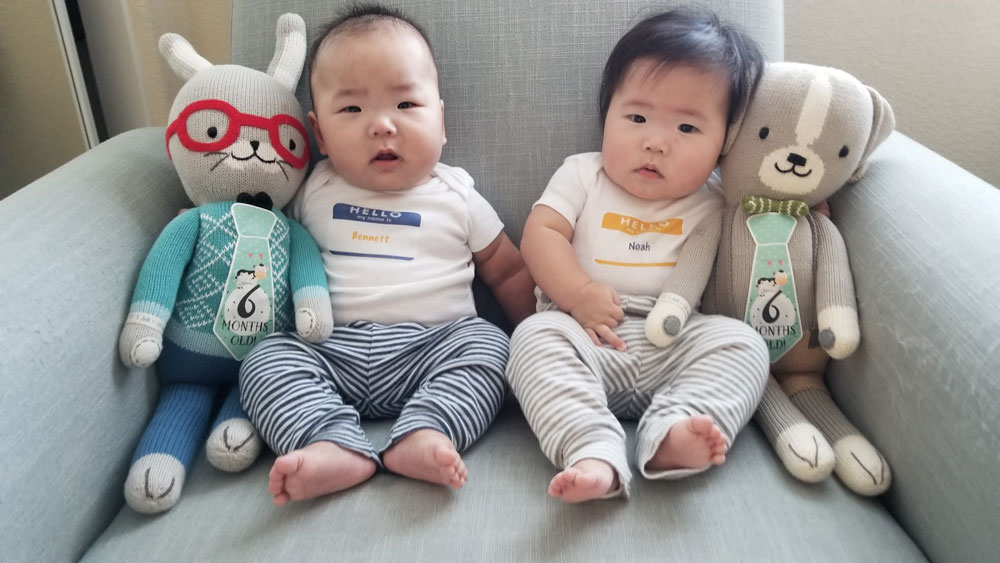 Hello My Name Is Simplewear onesie is available for purchase, here.
*Thank you to Dada and Mama, Matt & Sandra, for sharing this adorable photo with us.