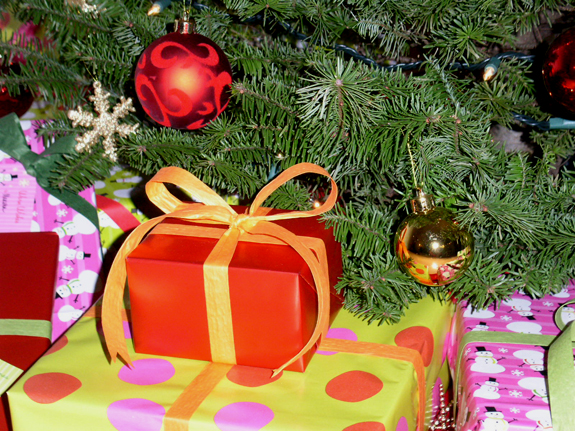 *above image was taken christmas 2005
i may not always decorate the house for the holidays, but the one thing i make a point to do every year is send out my holiday cards.  and each year, i always make sure a theme is followed through from the greeting card itself down to the choice of envelope color, address labels and the postage stamp i use.  i tend to NOT always use the holiday stamps that are available for that year.  if santa and rudolph don't match my cards, i usually choose to go another route.  some people might think i'm crazy for thinking this way, but i guess those little things matter to me.
as i received my cards from the printers today, i had to make the decision of whether to use a neutral kraft color envelope or a red festive one and while i normally make these decisions on my own, i decided to ask the boyfriend for his opinion this year.  of course, first thing he mentioned is, "it doesn't really matter much because most people will throw the envelope away anyway."  typical guy response, right?  but i already knew this and i still wanted his opinion.  so, knowing that the envelope will probably makes its way into the trash can, i still care about the whole presentation of the card.  and i probably always will.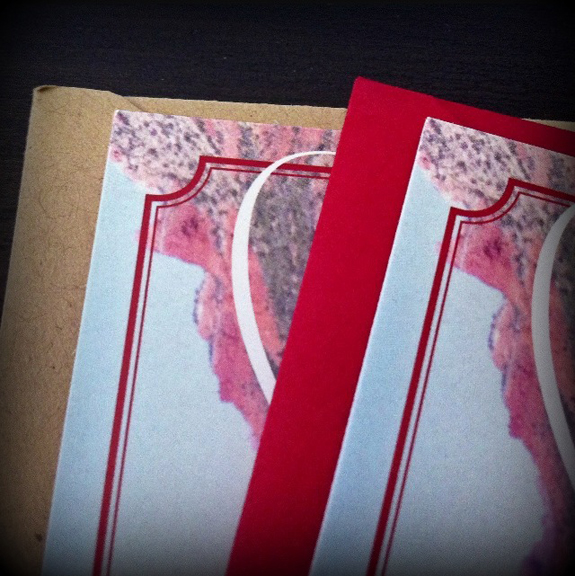 this is just a little sneak peek you're getting of my holiday cards.  you'll have to stay tuned to see which envelope color i decided on and which postage stamp i chose to go with.  🙂