The last couple months sure have been a whirlwind. Besides being in my 2nd trimester, we recently moved the home/studio. It's been a long time coming, but we finally found our Home Sweet Home, which includes a great space for our studio! Just this past weekend we had a housewarming/baby gender reveal party and I wanted to share the fun party favors we sent our guests home with.
How adorable are these antique looking keys that serve as bottle openers?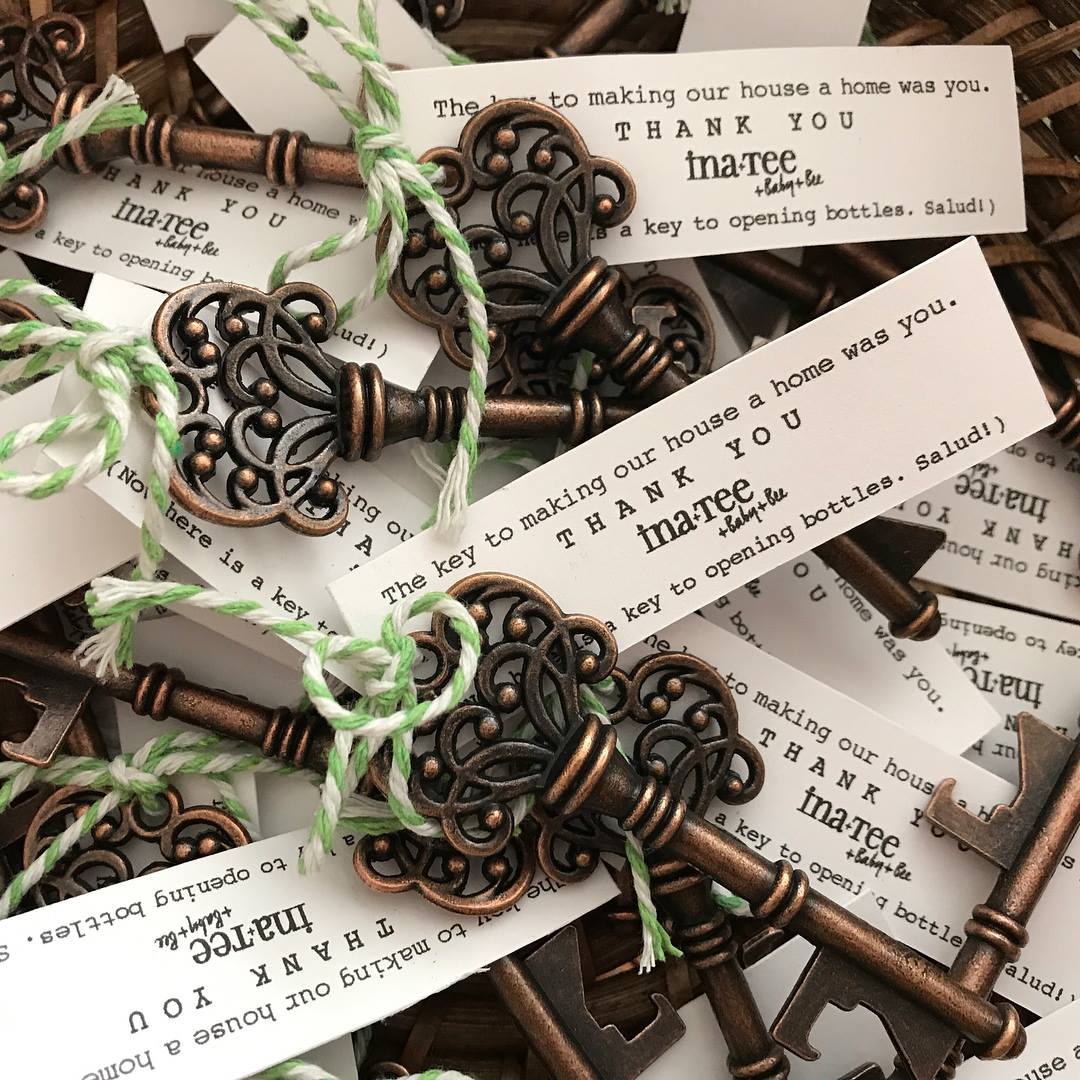 By the way, we're having a baby BOY!