I have been under the weather this past month, which is unfortunate, because it's delayed me sharing this exciting project I worked on for Laguna College of Art + Design (LCAD) these past couple of months.
I had the pleasure of designing the invitations for their 30th Anniversary Collector's Choice Gala + Live Auction, which took place on Saturday, November 9th at the Montage Laguna Beach.
This is LCAD's premier annual fundraising event in support of their talented students and their award-winning programs. The event plays an integral role in raising funds for the $2.5 million awarded annually to their students' merit scholarships.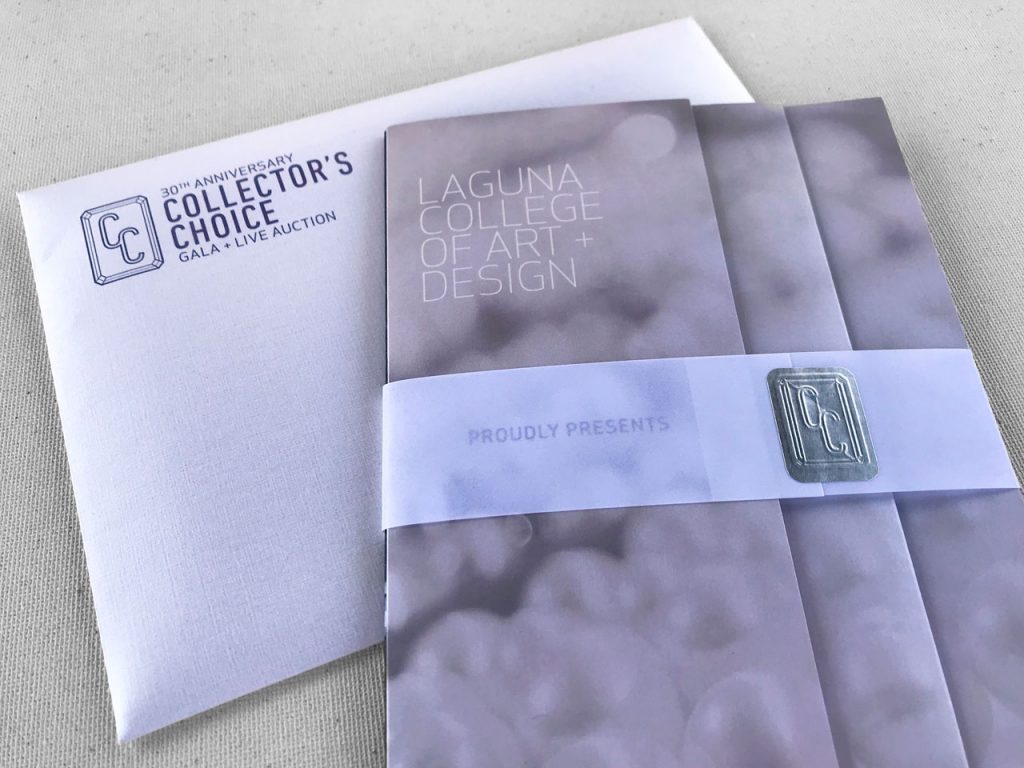 For their 30th Anniversary, they celebrated with a diamonds and pearls theme to incorporate both the traditional and modern symbols.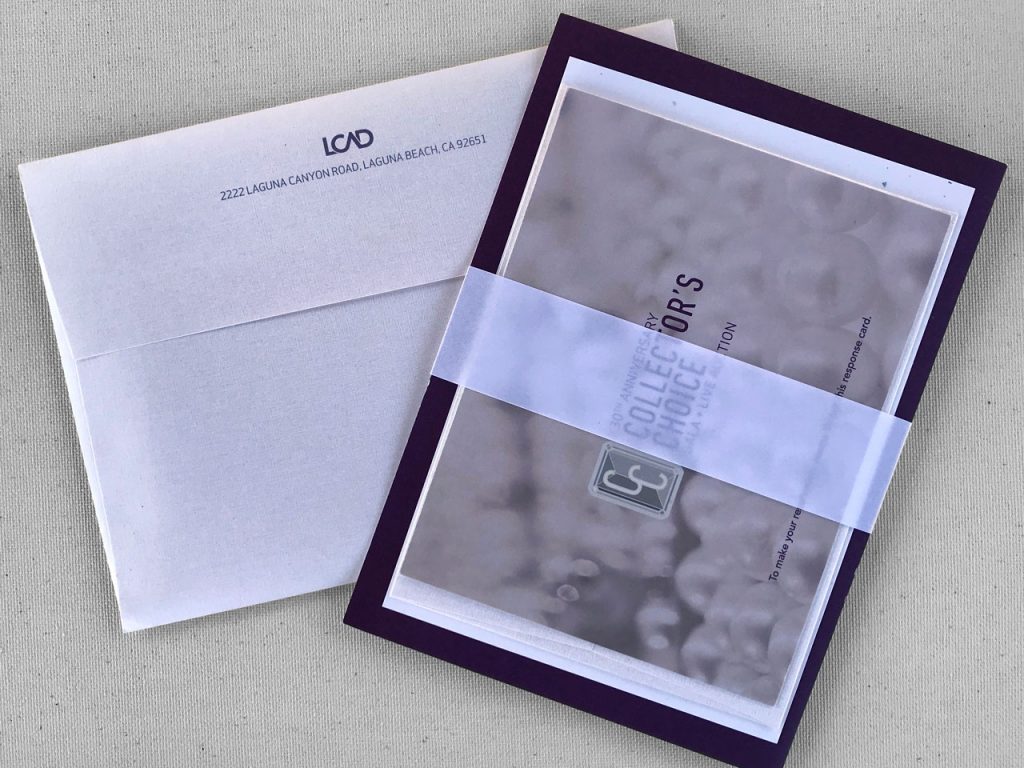 The accordion folded invitation and response card was digitally printed on a pearlescent paper, paired with matching pearlescent envelopes, all packaged up with a vellum wrap and sealed with a custom foil embossed seal.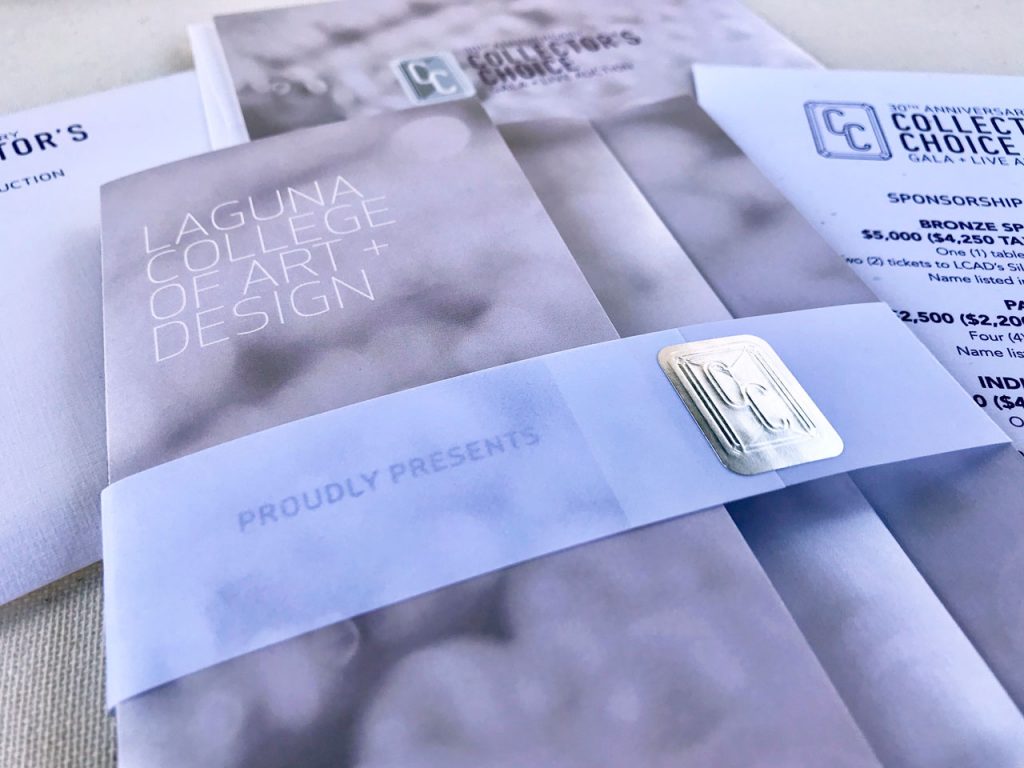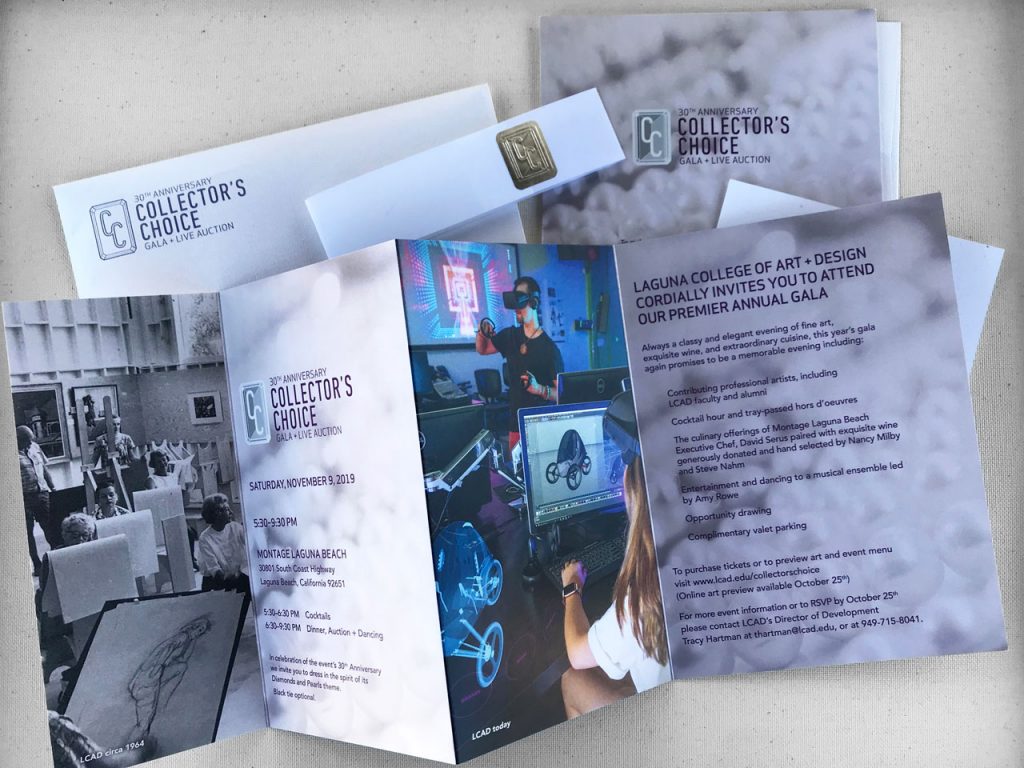 A photo of LCAD circa 1964 juxtaposed with LCAD today was also incorporated into the invitation, which again played off the more traditional Fine Art Drawing + Painting classes to the now modern courses offered of Extended Reality Design (XRD).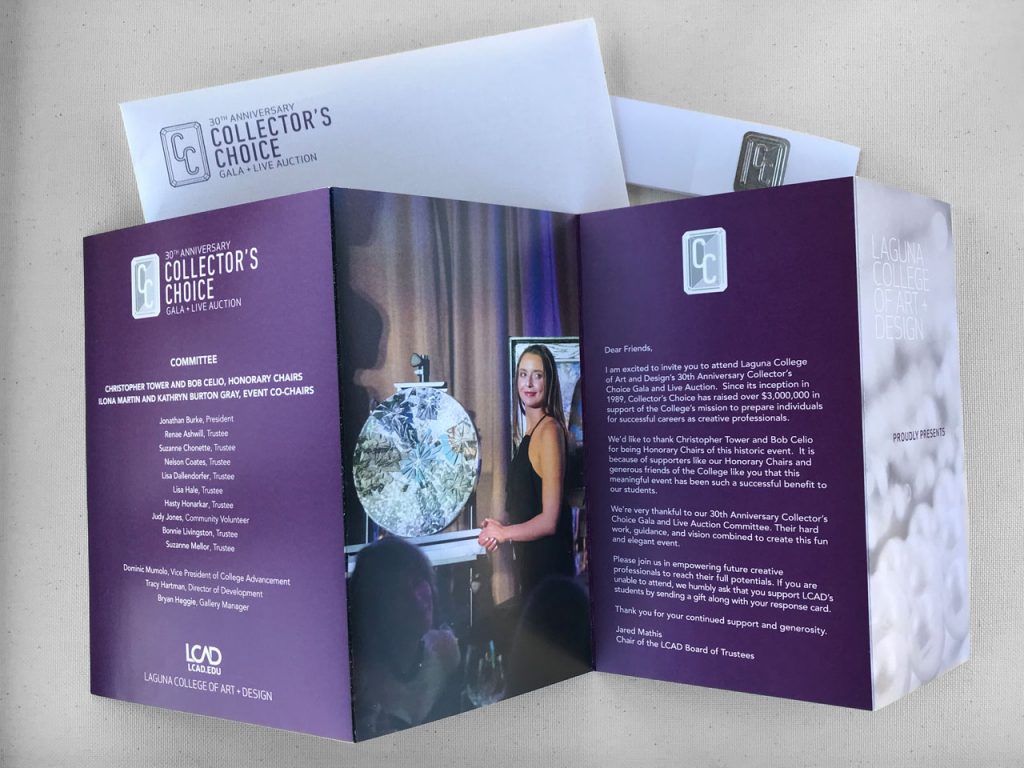 I also got to design the event program, various event signage and the guest keepsakes, which were these ceramic coasters that included of the artworks being auctioned off that night, by LCAD's President, Jonathan Burke.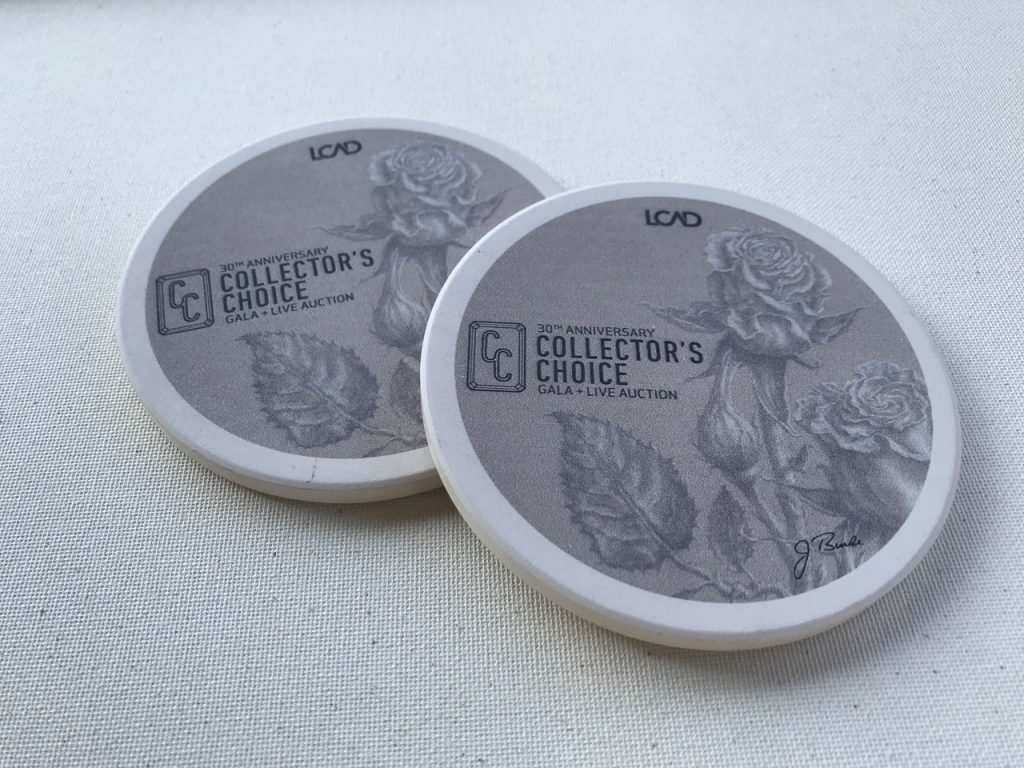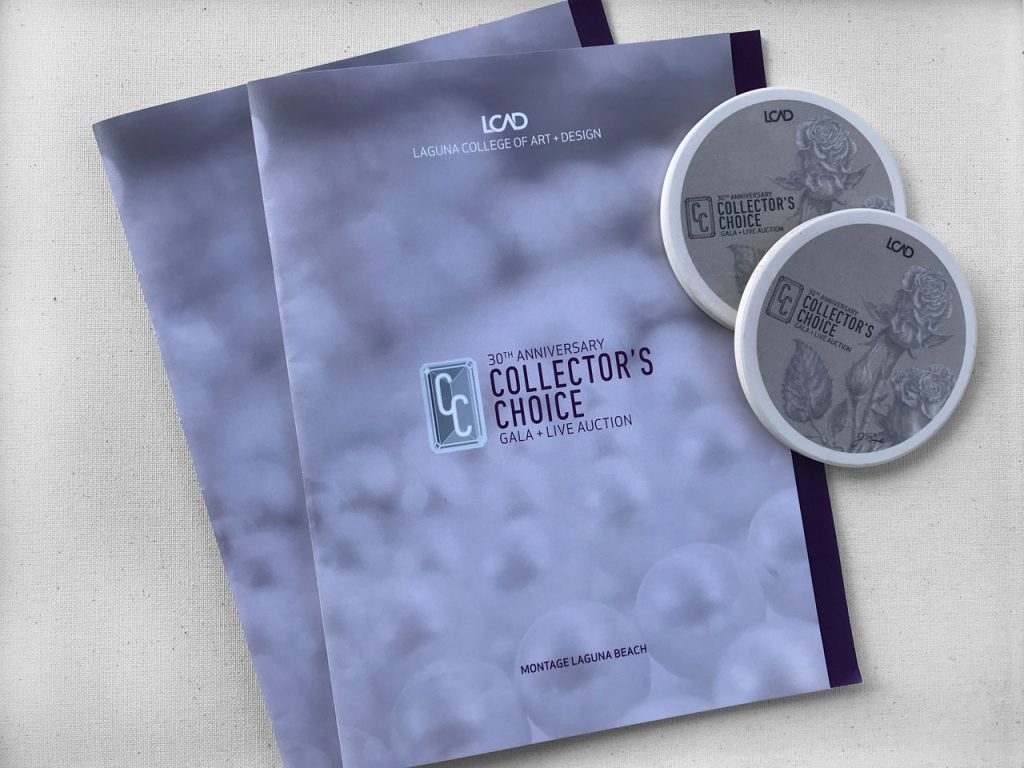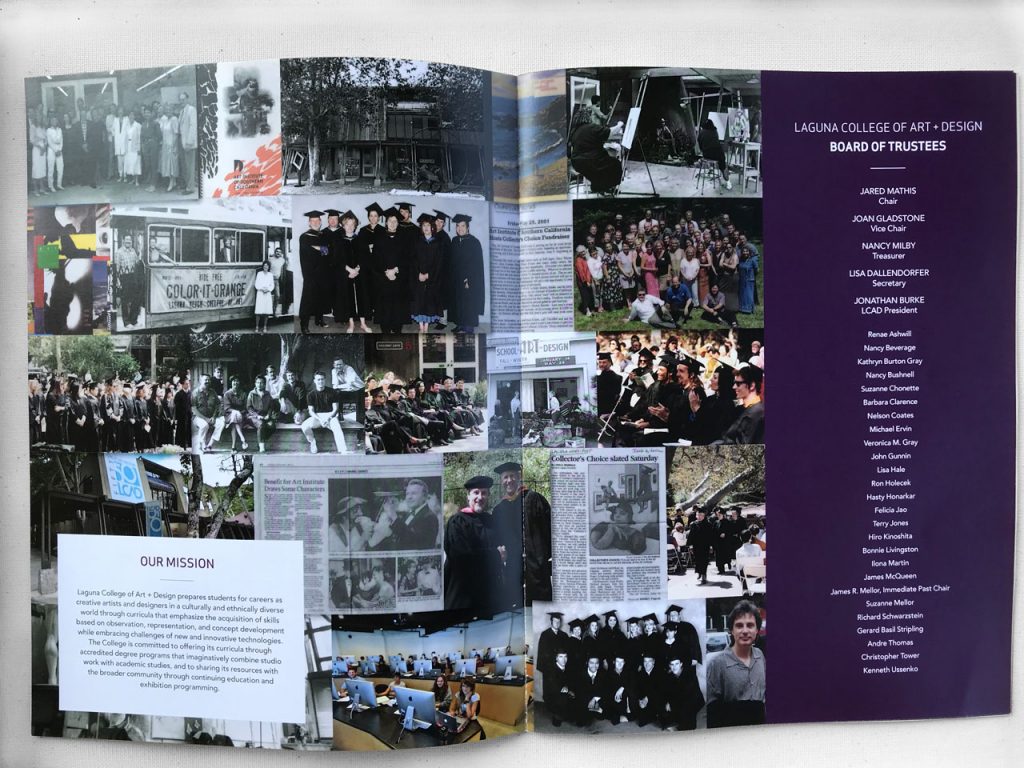 The program played tribute to all the years past and all the amazing people that have played an integral role to LCAD and this fundraising event by showcasing several photo collages.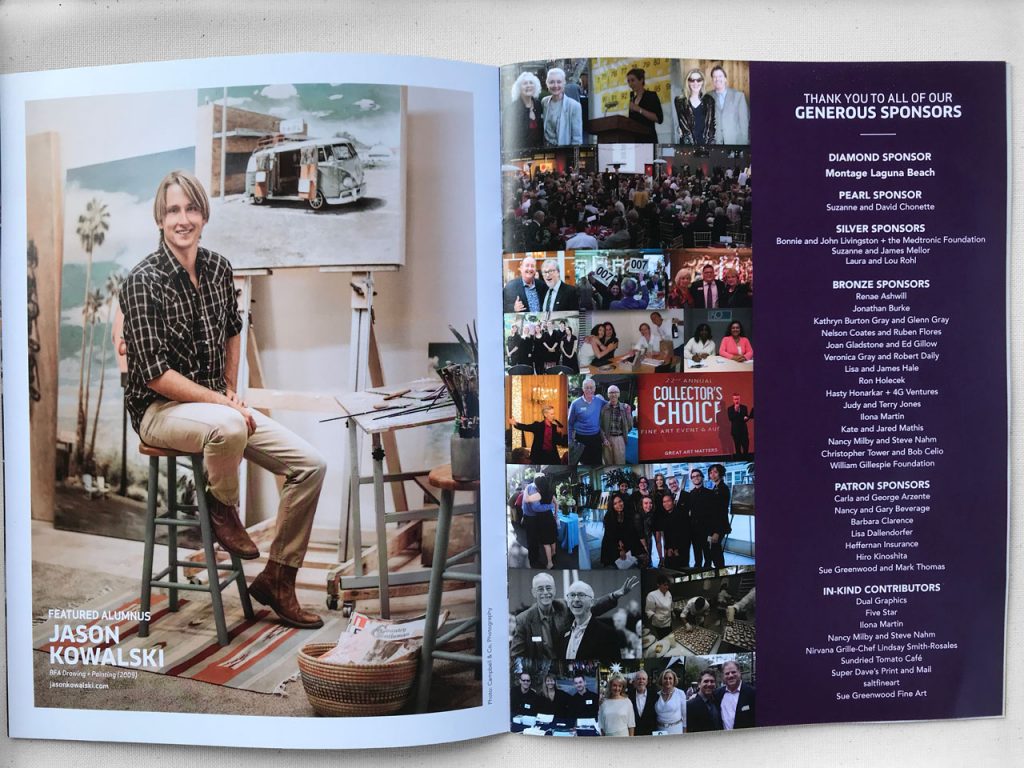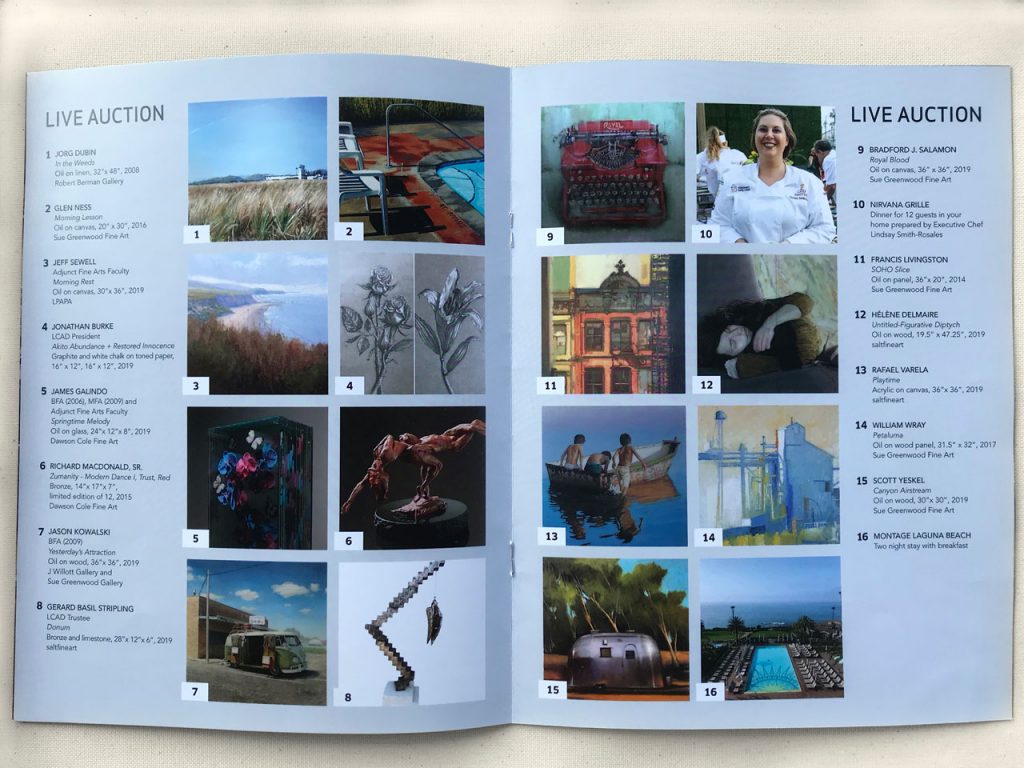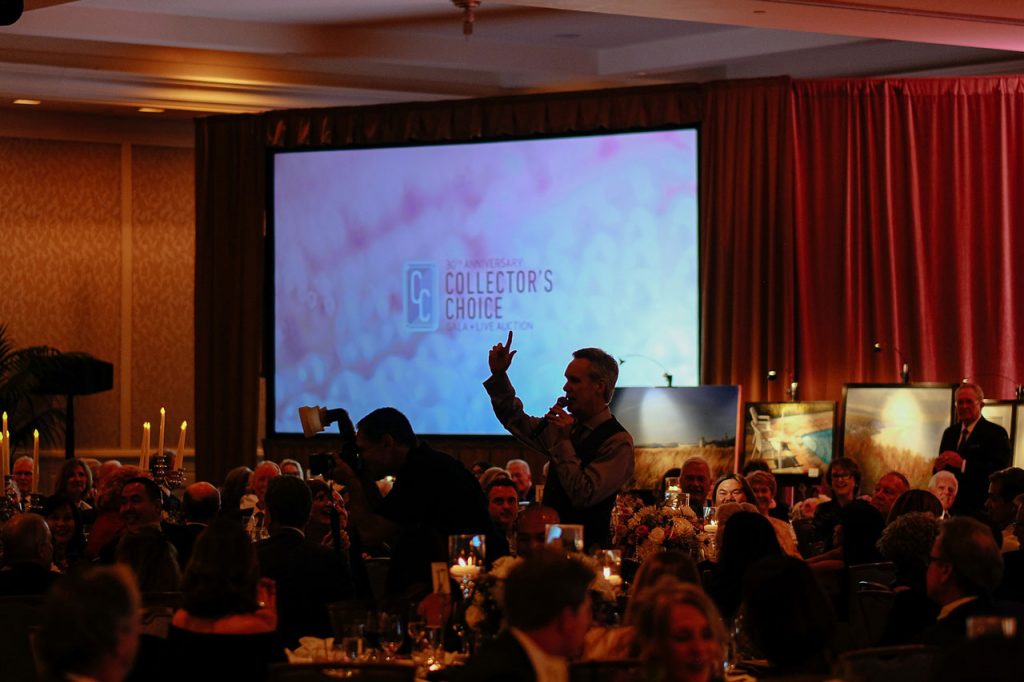 Slideshows I designed were displayed throughout the night showcasing the different artwork being auctioned off as well people that were being honored and showcased.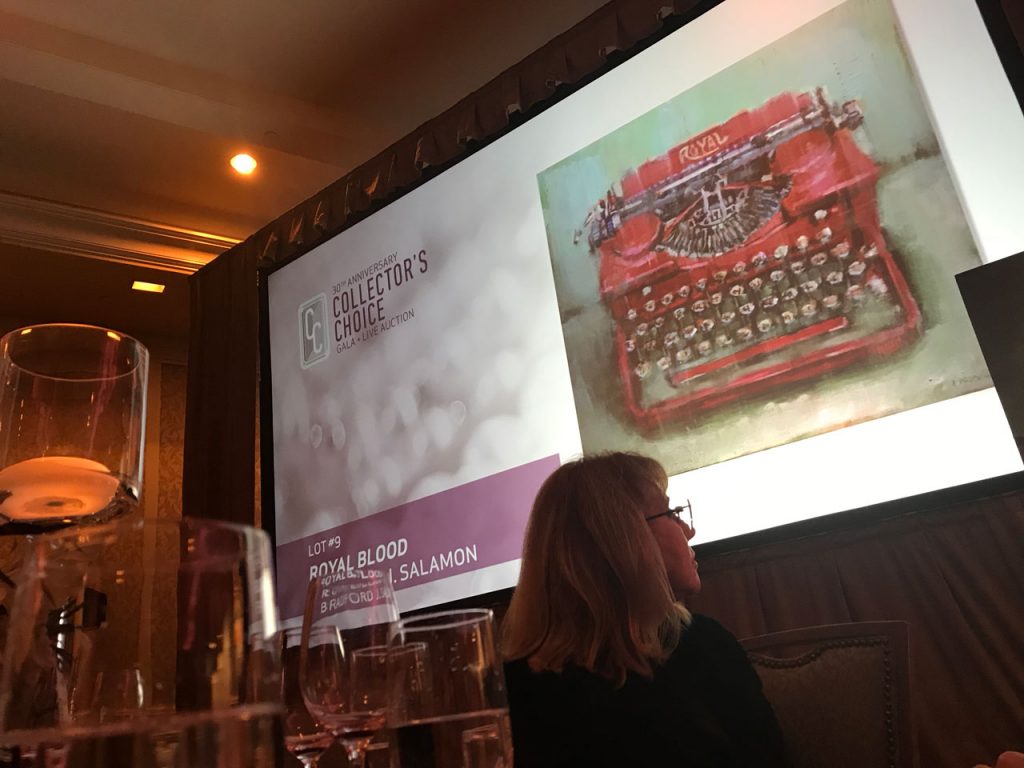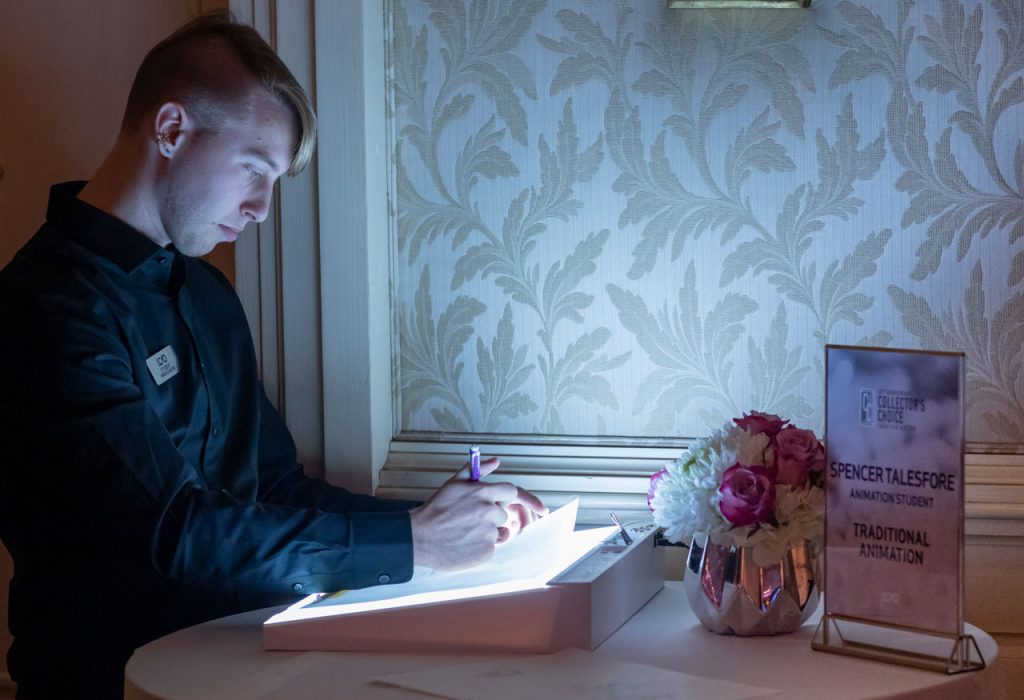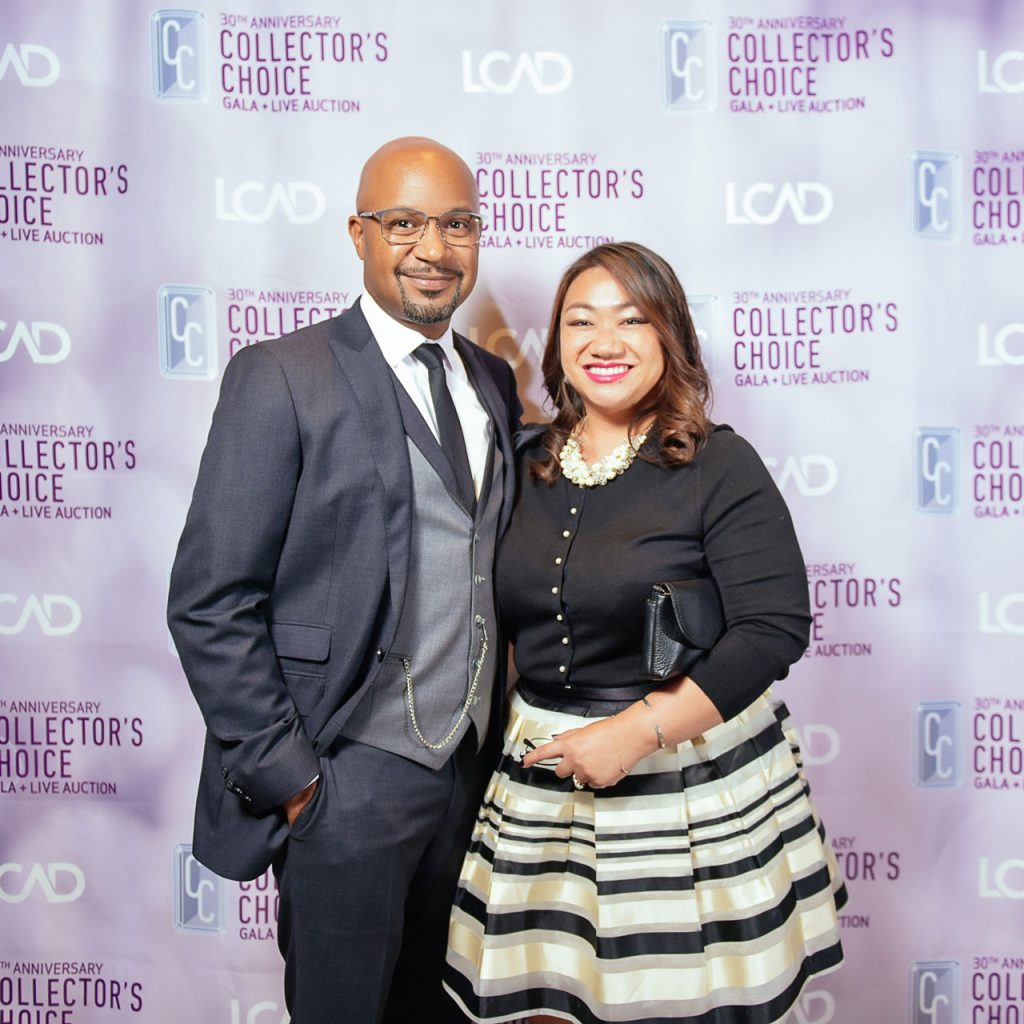 It was such an honor to attend this event and get the opportunity to see my final designs in person. The event itself was so much fun and being a part of a live auction for the first time was an experience in itself. It was pretty amazing to see the incredible amount of people that gave so generously throughout the night to support the students of LCAD.