little miss miya is turning 4 and her mom was looking for a very simple invitation to help announce the celebration.  i thought a fun colorful little invite would be a perfect choice as no specific theme is set so decorating with colorful colors will make things super easy for this busy working mom.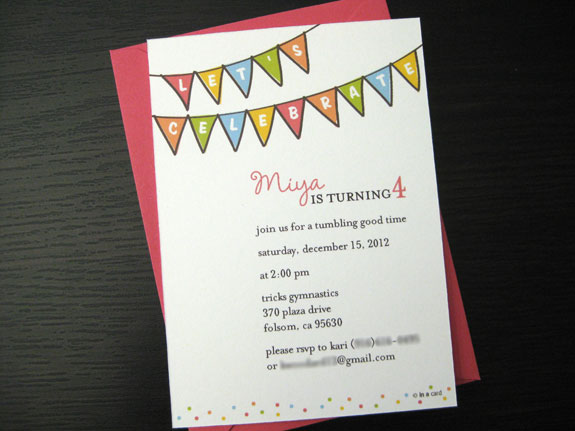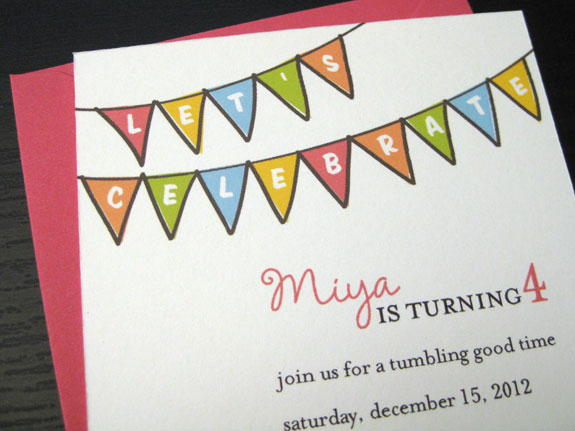 the addition of the little border of dots at the bottom was added in as i felt something was still missing from this layout and you can't ever go wrong with polka dots!  they always add a bit of fun to any festivity, just like confetti.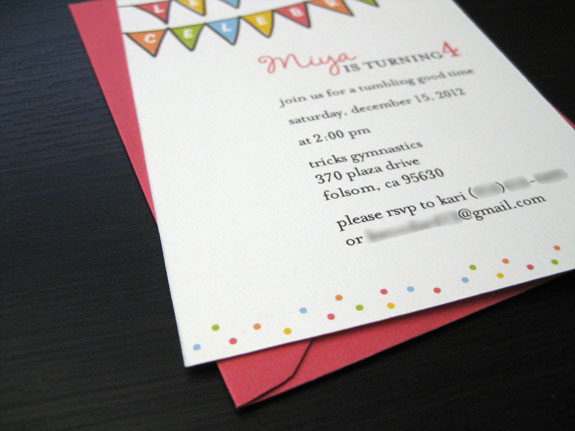 of course, with every invite, you'll need a thank you note as well.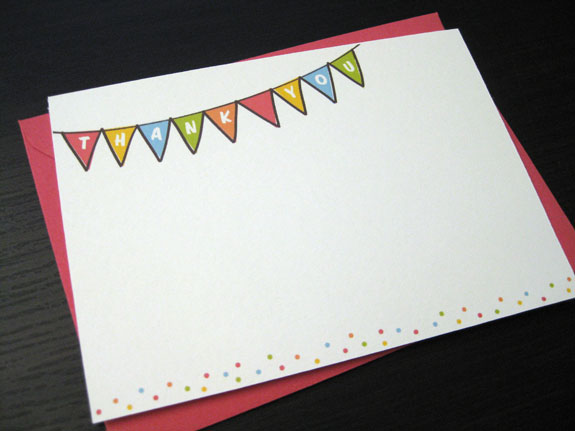 want these invites to help announce your little (or big) celebration?  or perhaps, you're in need of new playful thank you notes?  they're available for purchase through my Etsy shop or you can always just contact me directly to place your order.