this 1950's retro-inspired bathing suit by esther williams, classic sheath 1 piece in the white cherry print, is the CUTEST bathing suit ever!
the print, the style, the fit… it's all FABULOUS!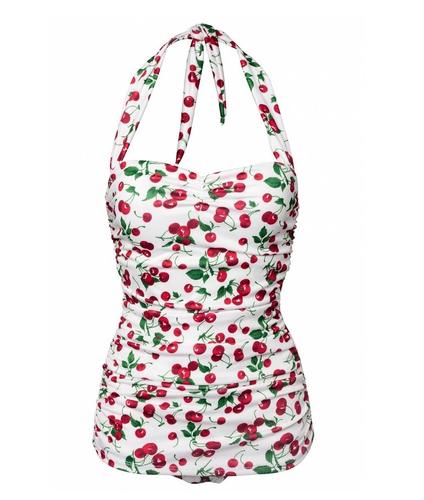 i got mine at My Baby Jo on national blvd. in los angeles. if you can't make it out to the store you can visit their website www.mybabyjo.com and order online.
i was so inspired by this cherry print fabric that i designed an all occasion cherry invitation that can be customized for any event. email me if you want to inquire about purchasing these invitations for your next special occasion.