she's the latest addition to our ever growing family!  since she's been born, my cousin has been sharing pics of her in her simplewear outfits and each time, i fall in love with her all over again.
i can't wait to meet olivia and take more pictures of this adorable face!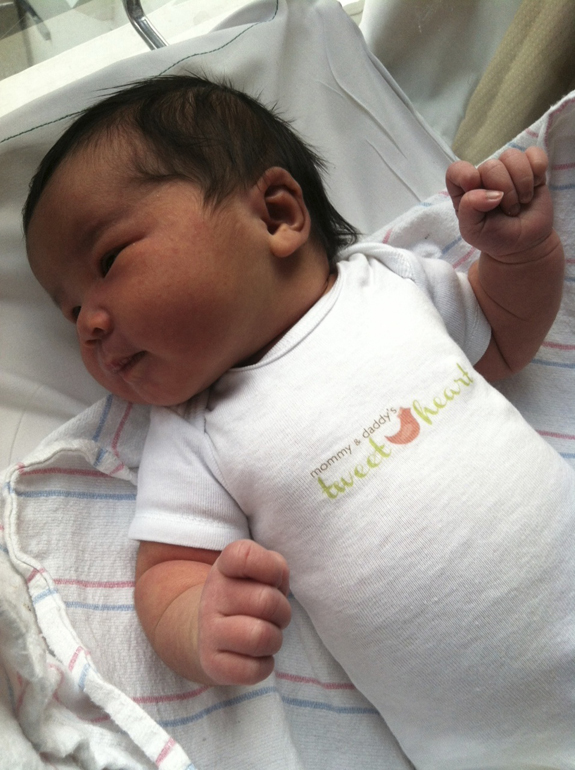 these onesies may look familiar to you.  i posted a few images of them on this post a couple weeks ago.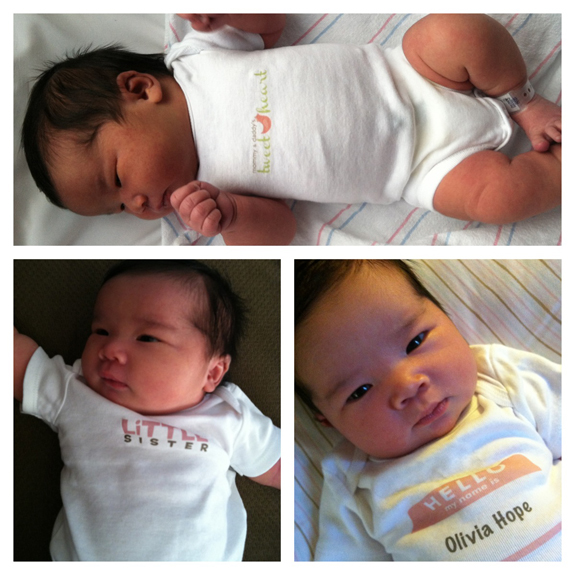 *all photos courtesy of olivia's mommy, joan