we had my cousin's oh so tweet baby shower this past weekend.  here are some pics of the additional pieces that went with the whole theme of the party.
signs, raffle entry forms, game sheets, favor labels, plate liners and buffet tags.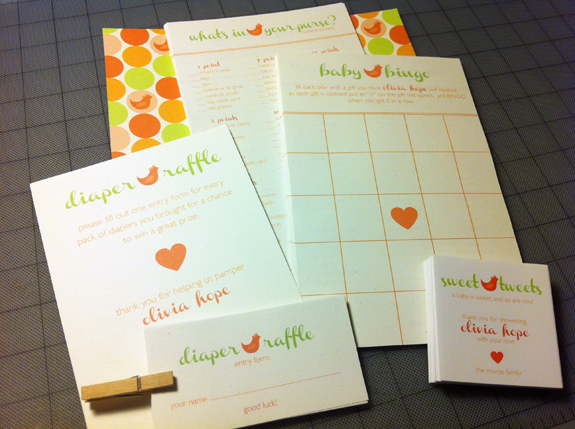 the "sweet tweets" dessert table spread… yum!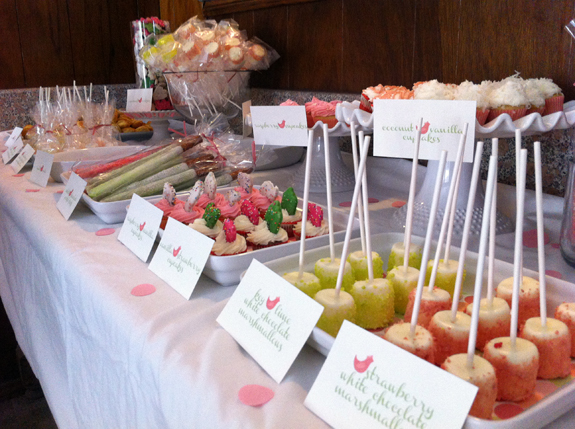 almost everything on the table was homemade by me, my cousin, joan and sister, ilona.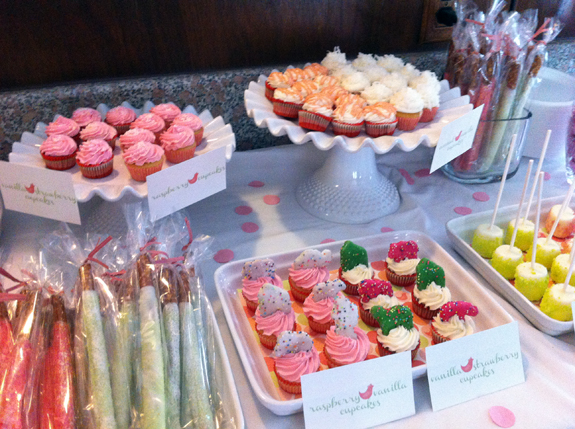 and of course, a baby shower wouldn't be complete without a few simplewear onesies.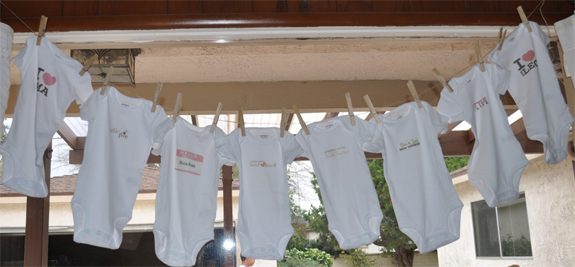 *above image courtesy of my cousin joan
here's a close up of a couple of the custom onesies i made specifically for my cousin.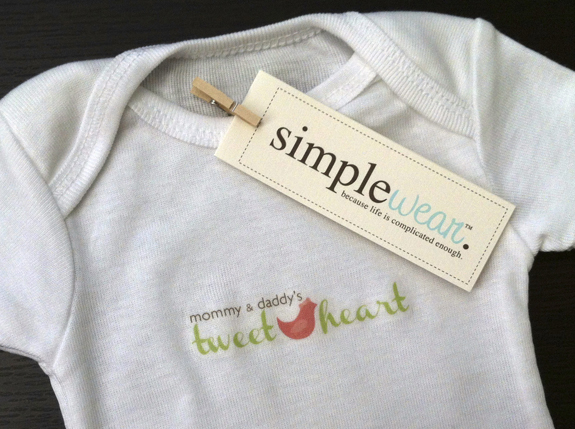 mommy & daddy's tweetheart
i ♥ oom leo (i ♥ uncle leo)