What an honor it was to be a witness as my best friend April, and her then fiancé, Nathan, eloped casually on a beautiful Tuesday afternoon at the LA Arboretum.
I love that everything about how and where they chose to get married, was so perfectly them. No big announcement, no grand ceremony. Just the two of them, exchanging their personal vows with the tropical greenhouse as their backdrop.
I also had the privilege of designing their wedding announcement and I'm thrilled to finally be able to share it with you today.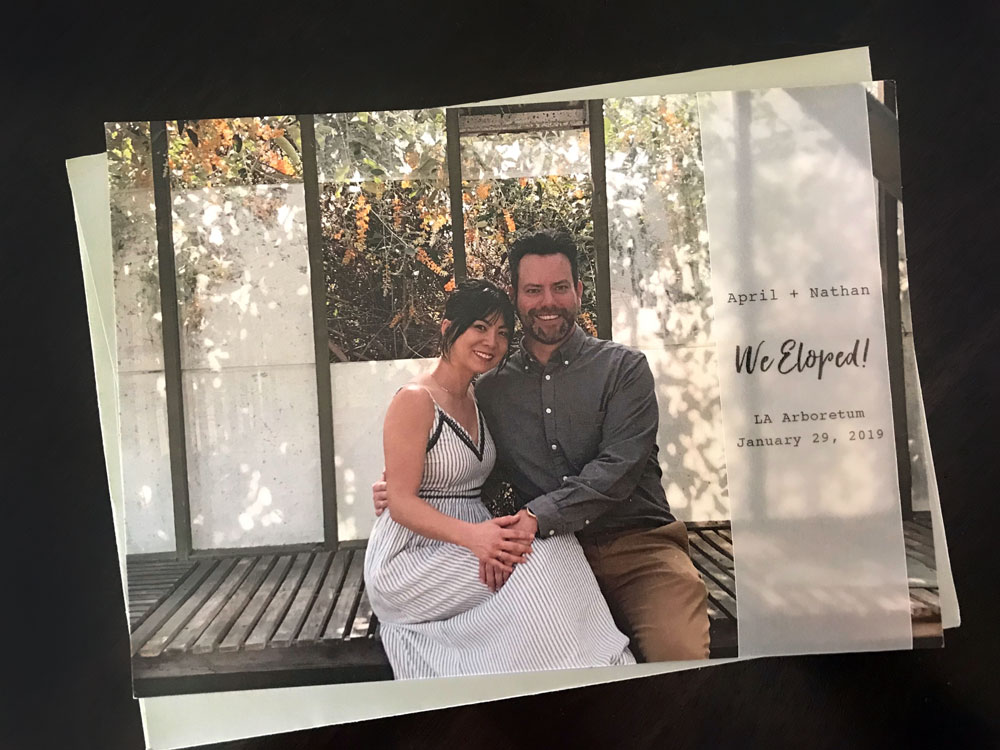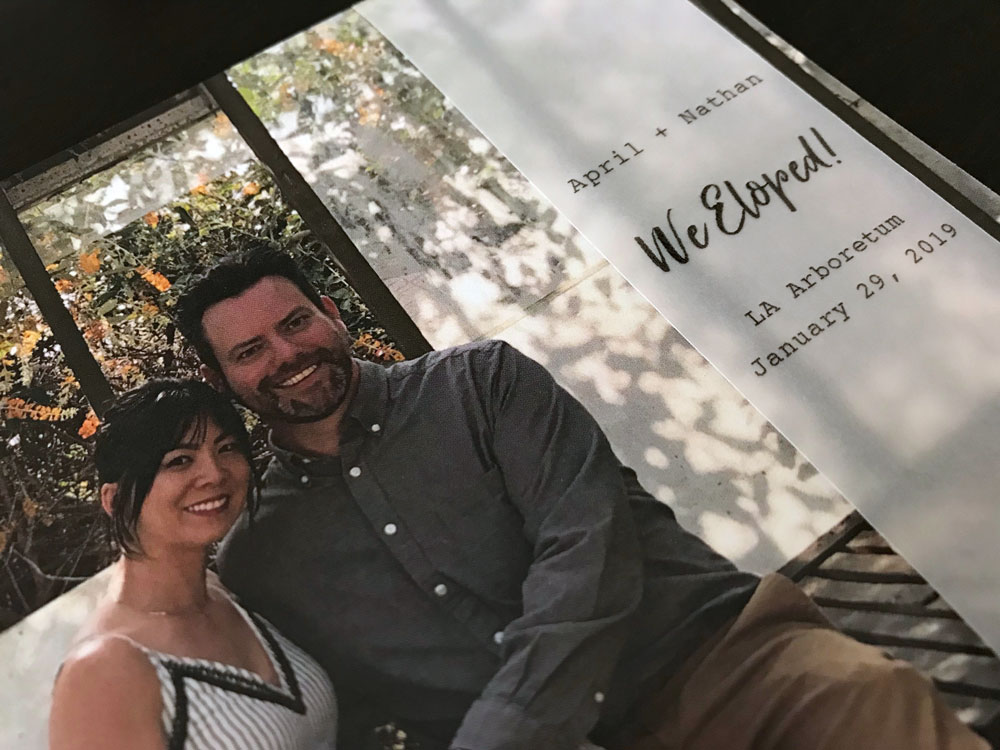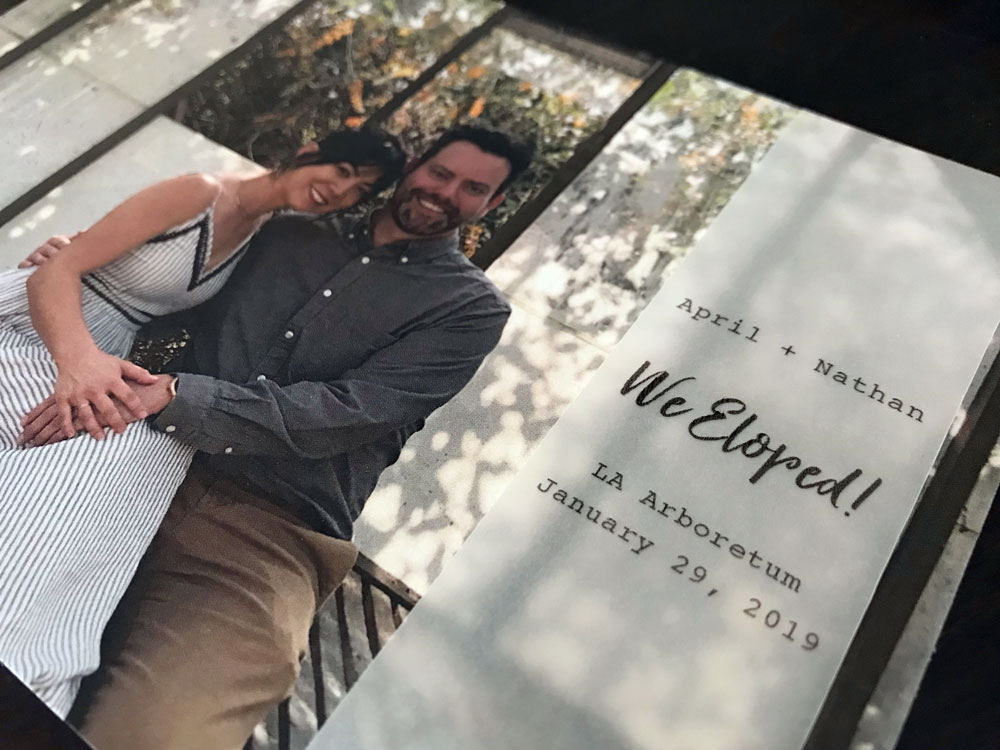 Congratulations April + Nathan!