if you were able to read the copy from our save the date, you know that tee and i chose Costa Rica for a very special reason.  and in choosing Costa Rica as our destination wedding, i also knew i wanted to put together welcome bags for our guest for when they arrived at the hotel.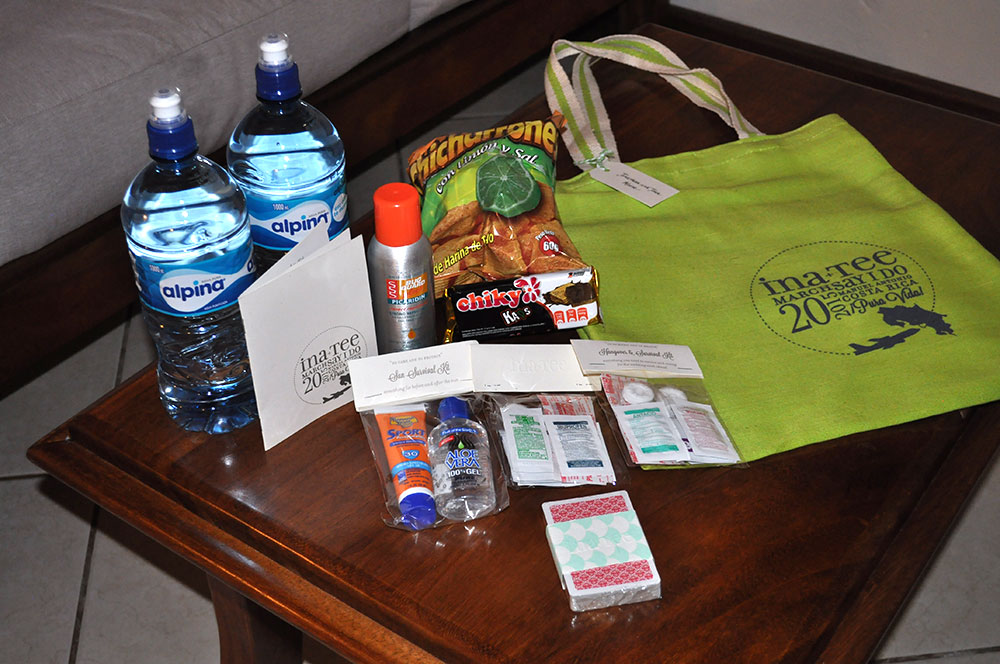 every item that went into the bag was specifically placed in there with personal experience tee and i had with Costa Rica 10 years ago.
1.  "in sickness and in health" – Hangover & Survival Kit – everything you need to survive and recoup for the wedding week ahead (ibuprofen, anti-itch cream, diotame, antacid, antiseptic wipes, band-aids, mints).
2.  "to care and to protect" – Sun Survival Kit – something for before and after the sun (i learned the hard way, 10 years ago, that the closer you are to the equator, the harsher the uv rays.  sunblock and aloe vera gel became my best friend.)
3.  Avon Skin So Soft Bug Spray – the only bug spray that i find actually works and smells good.
4.  Snacks – something sweet & something savory to nibble on while unpacking or for a late night snack.
5.  Water Bottles – 'cause you have to stay hydrated when you're drinking and basking in the Costa Rican sun!  🙂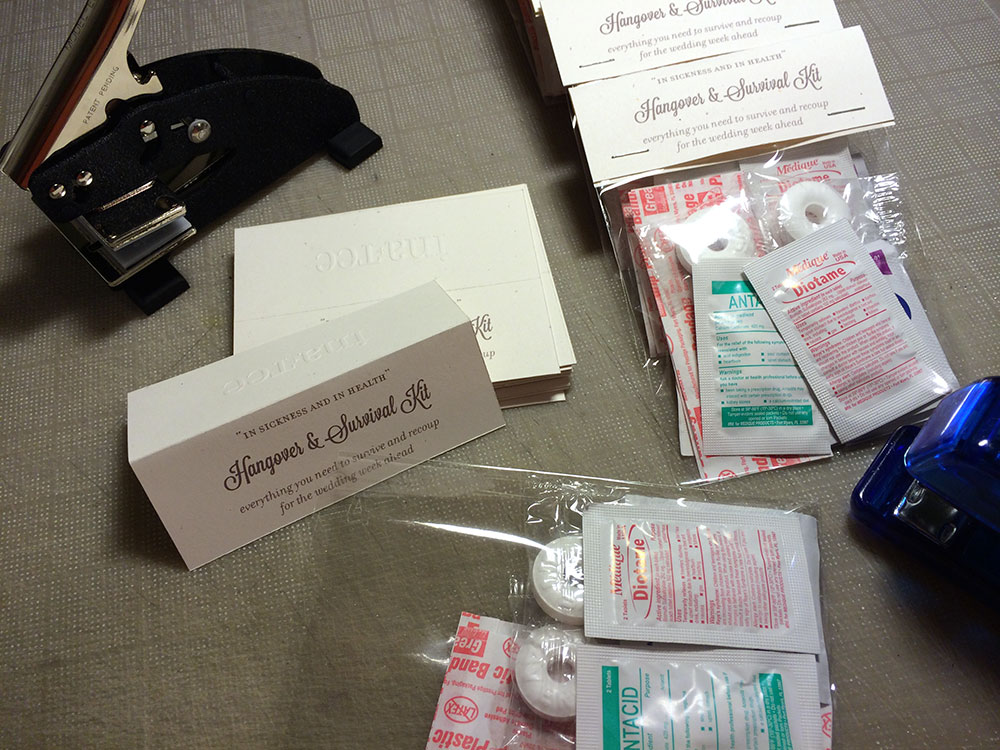 more desk embosser fun!!!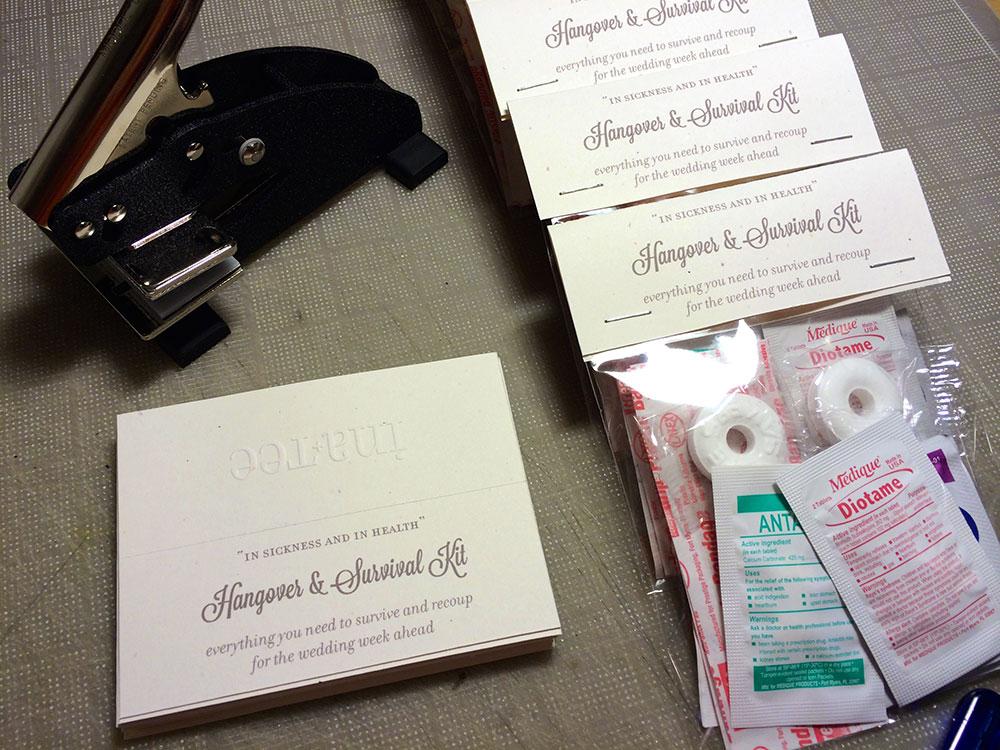 6.  "to have and to hold'em" – Playing Cards – endless games, endless fun.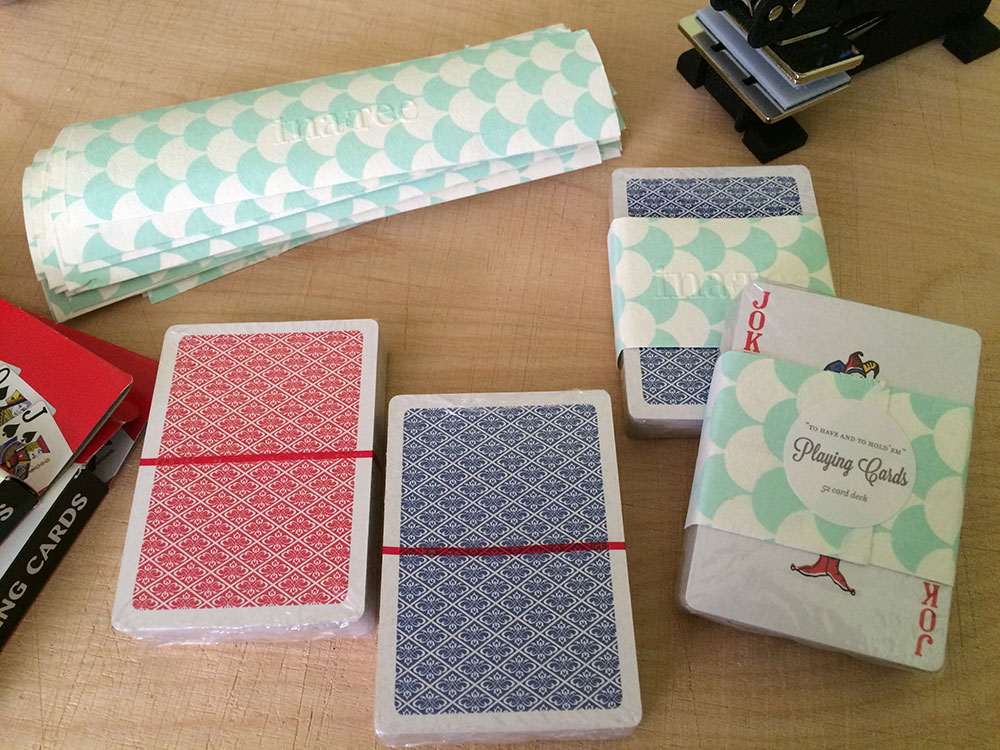 7.  Guidebook & Map – extra info is always good to have.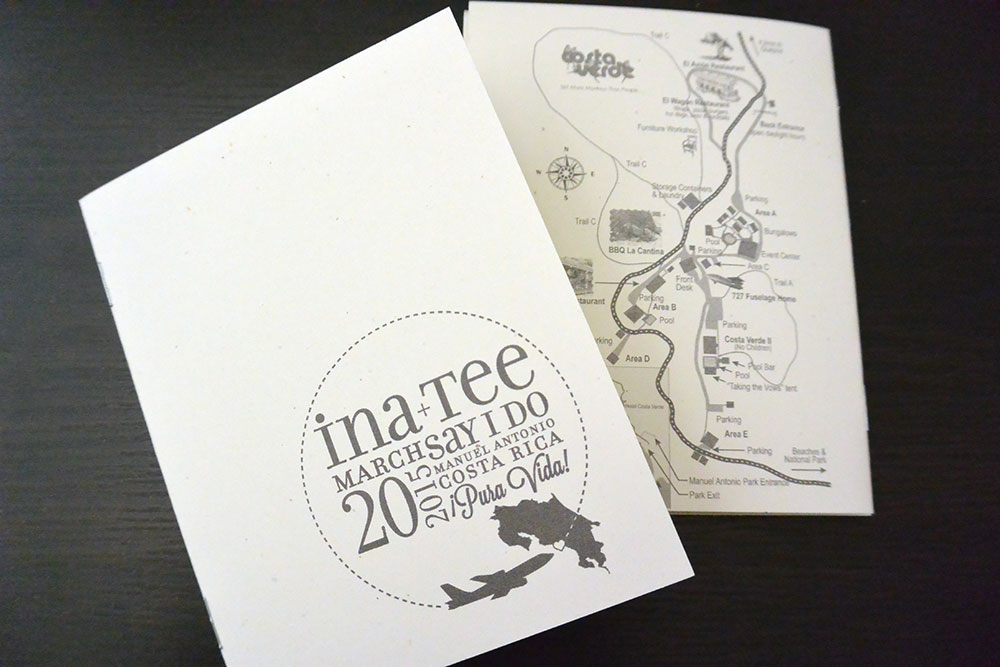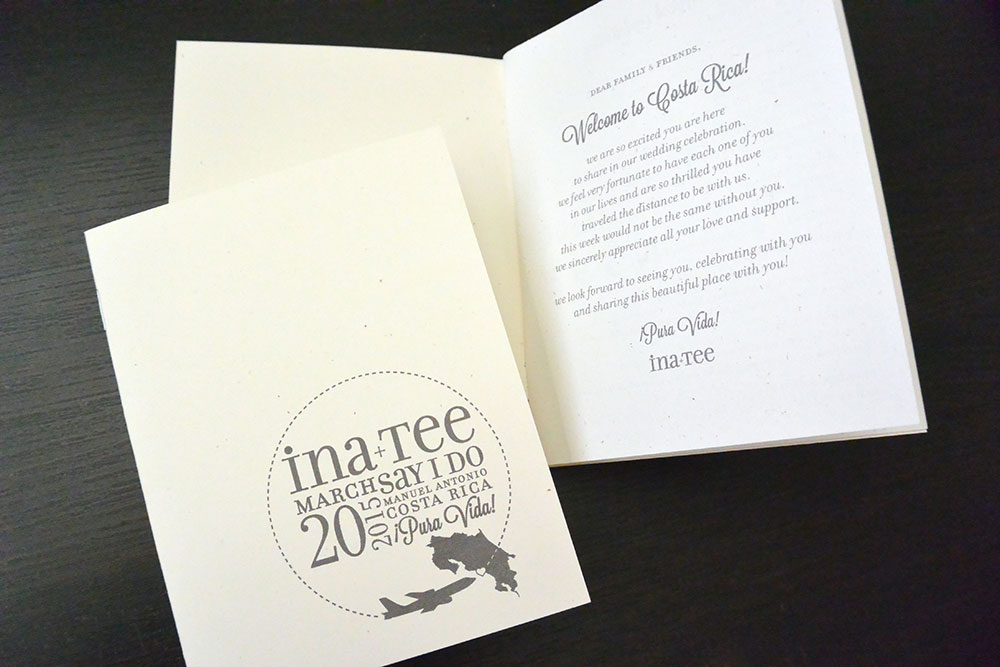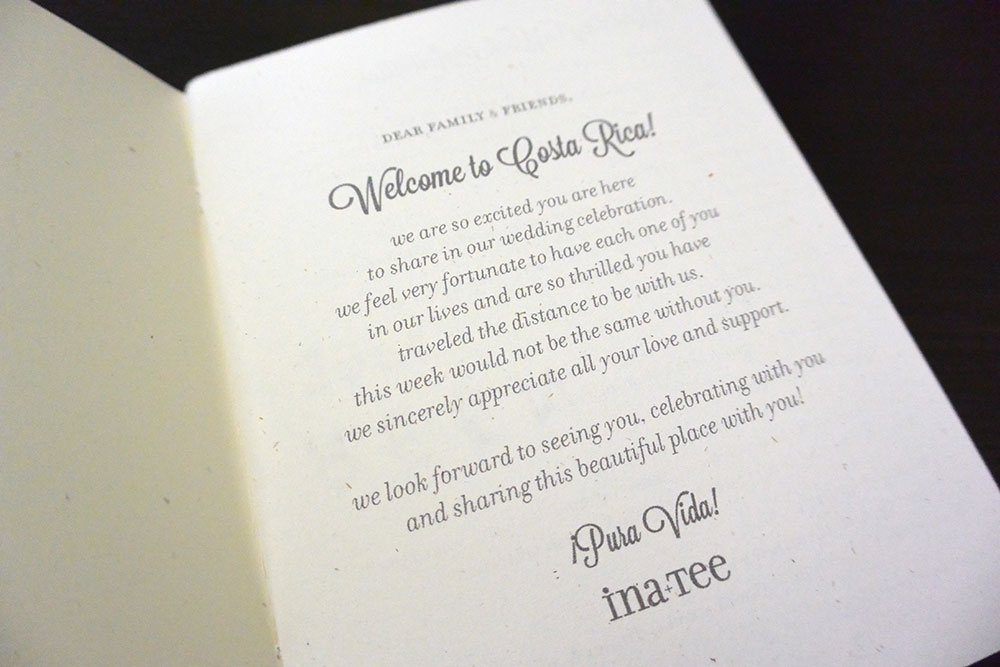 our guidebook included a little welcome message, a map of the hotel, the wedding week group activities, as well as other suggested activities and any important contact info our guests may need.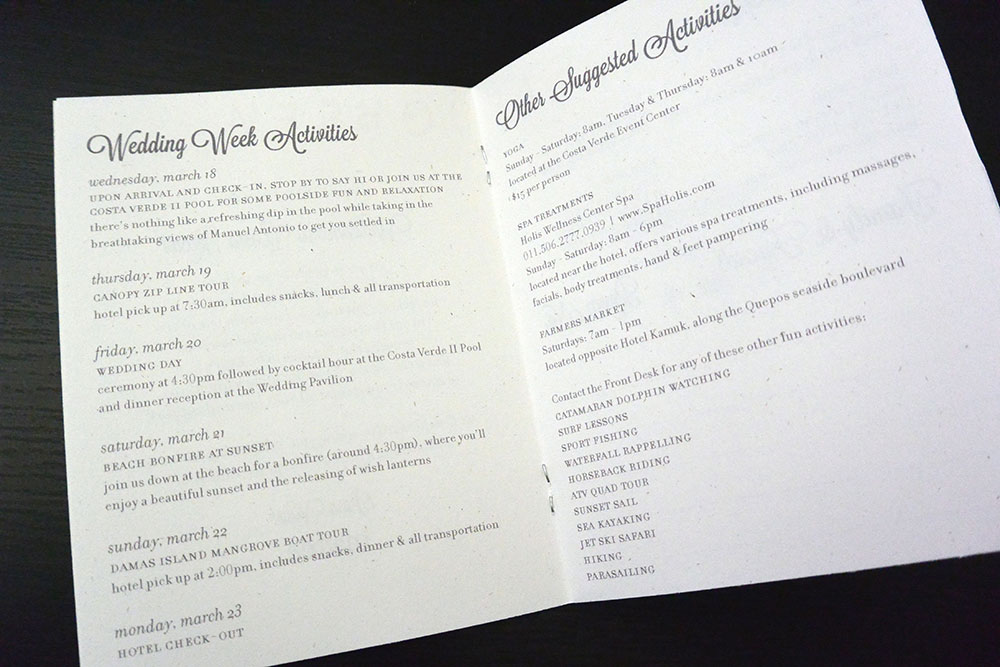 8.  Custom Printed Tote Bag – a little something for our guests to carry home to remember our special day and if necessary to use as a carry on bag for souvenirs that don't quite fit in the suitcase.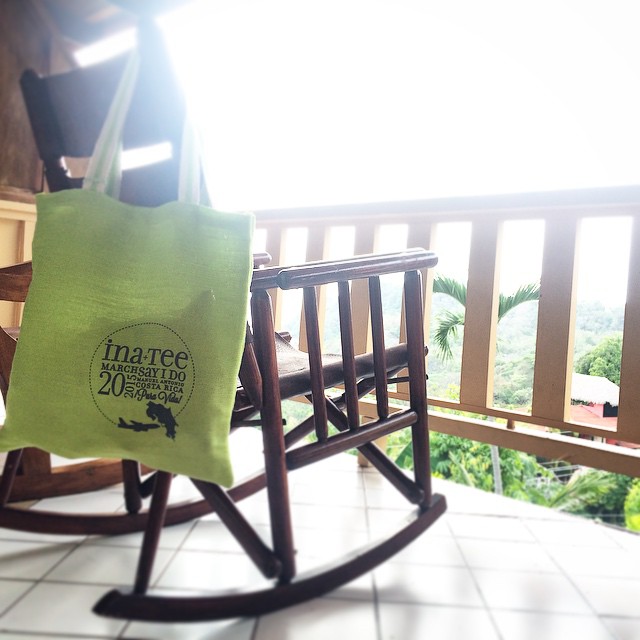 it was great to see our bag being used and taken around Costa Rica!