mind's eye design studio and i recently worked on a POP backer display for wystone's world teas.  they are looking to expand their wholesale program by offering their premium loose leaf tea as a to go item for retailers.  here's an image of the pop display that went up live today at russell's convenience store in downtown colorado.
*image courtesy of wystone's world teas
one of my favorite parts of this display is the original illustrations we created of the loose leaf tea paper bag and the to go cup using a combination of simple line art and digital images.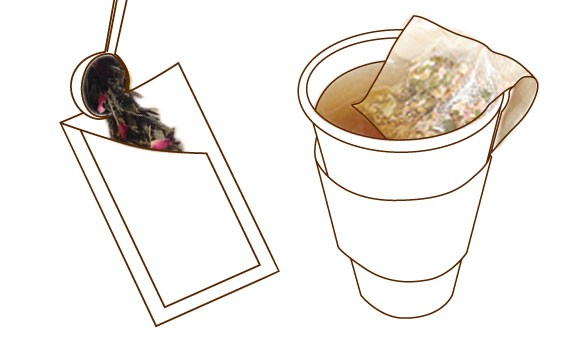 if you're ever in the colorado area, you should definitely check out wystone's tea cafe.  they have a tasty menu full of food and drinks.  and if you're not local, you can always have their premium loose leaf teas delivered to your doorstep by ordering online.