One of my favorite gifts to give graduates, especially college grads, is personalized notecards. In a world of emails and text messages, I still believe in the importance of a handwritten note. Whether it's to thank a potential job interviewer for taking that time to meet or to thank your best friend for the thoughtful graduation gift. Taking the time to hand write a note, shows a great deal of gratitude that others will truly appreciate.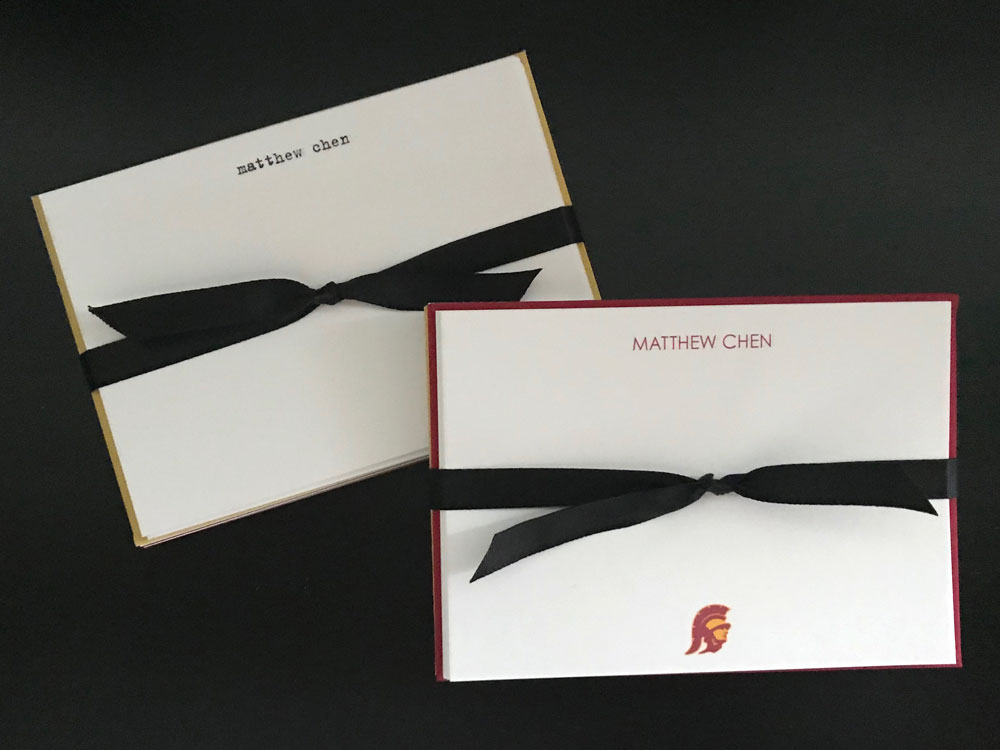 My cousin recently graduated from USC, so I did a custom design for him along with the typewritten notecards.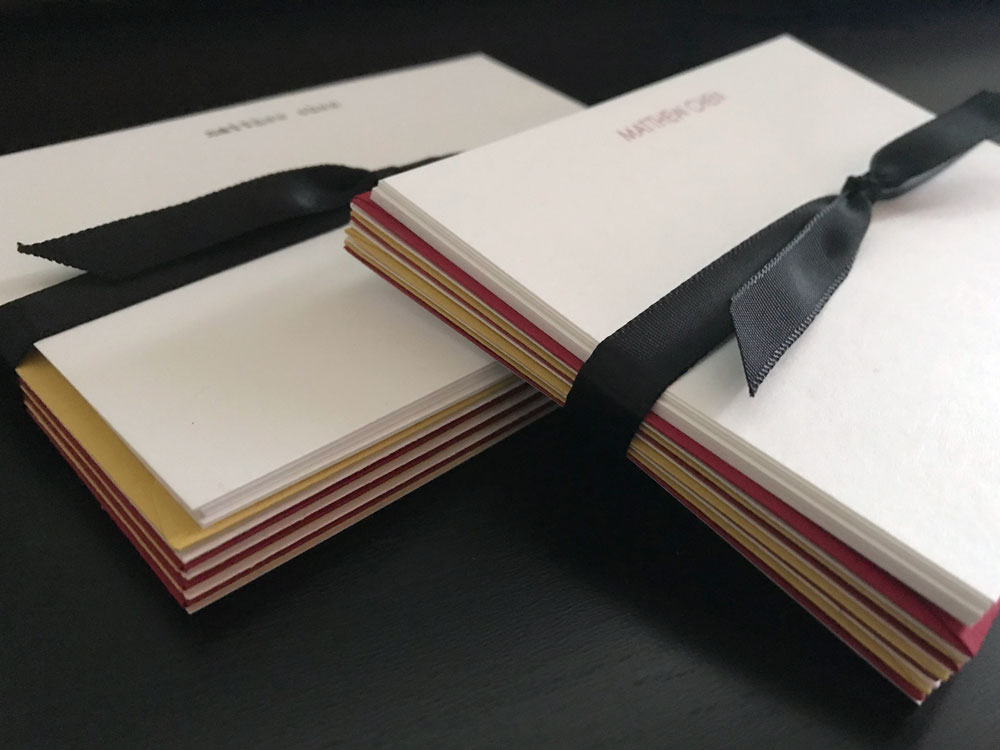 I decided to be a little playful with this set by including 3 different envelope colors, USC Trojan inspired colors: red, yellow, and white.