Due to COVID-19 the graduating class of 2020 have not been able to experience the joys and celebration that come with this momentous life achievement.
However, just because you may not be able to walk up that stage in front of family and friends to personally receive your diploma doesn't mean it's not happening or that it's less important. And it definitely should not go unnoticed.
Here's a recent graduation announcement I worked on that celebrates a high school student's accomplishment.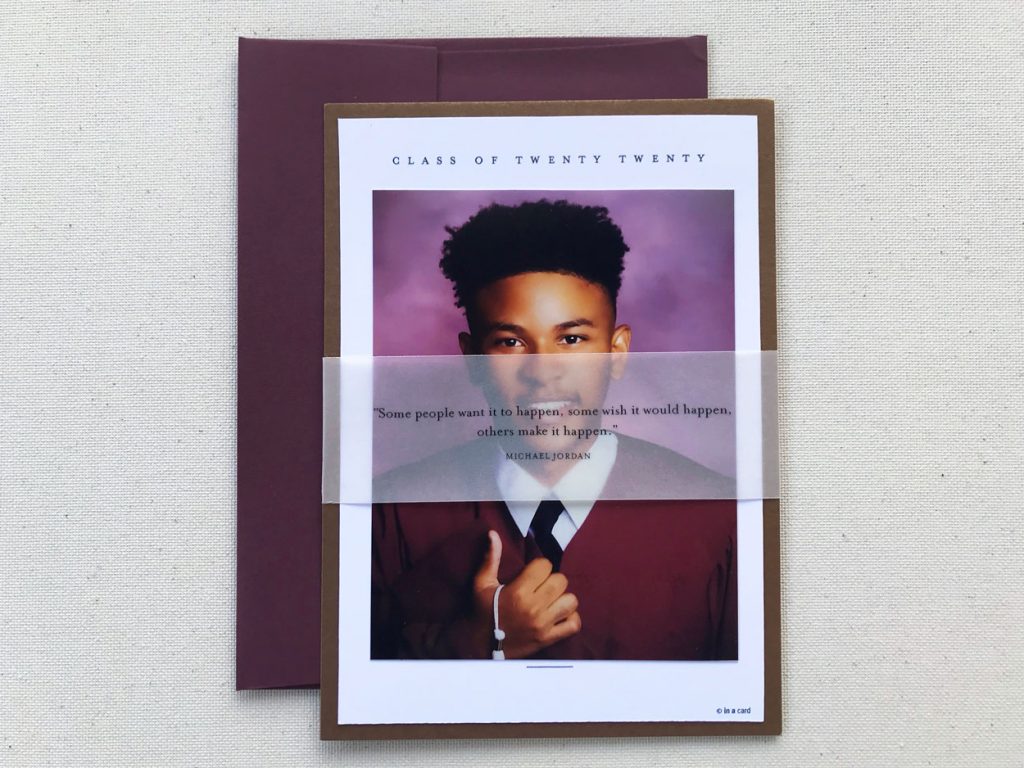 The quote on the vellum wrap around is from Michael Jordan:
"Some people want it to happen, some wish it would happen, others make it happen."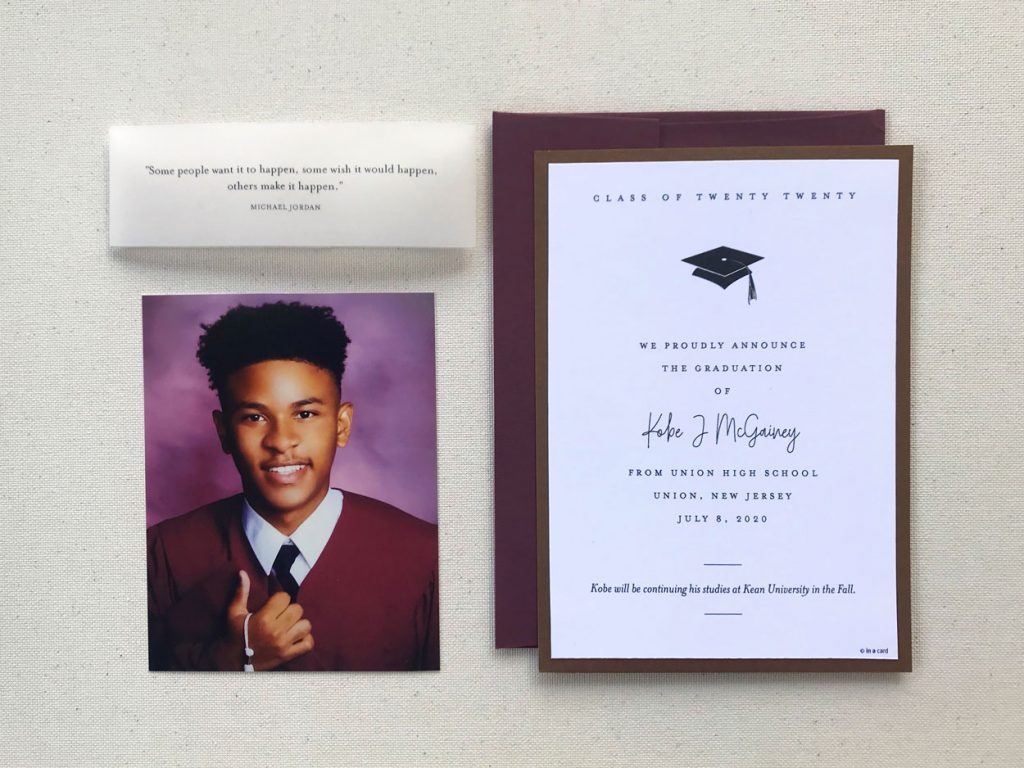 The idea and design behind this announcement was based on including the graduate's photo, as well as incorporating the school colors.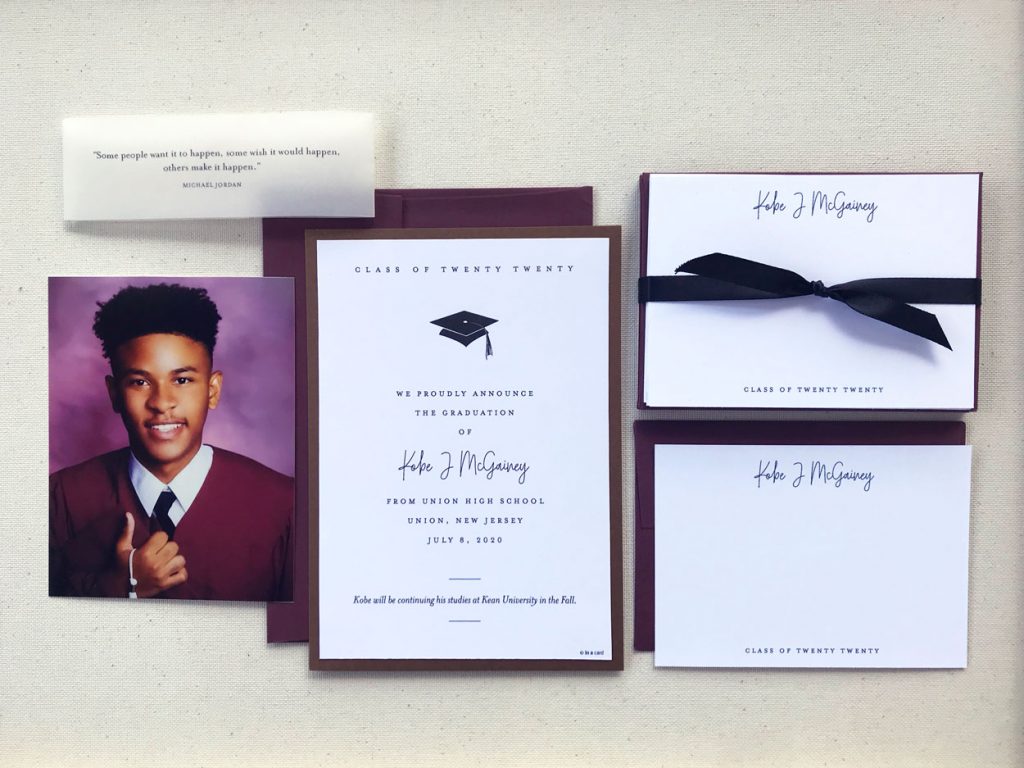 It's always a great idea to include corresponding note cards as a way for the graduate to send out handwritten notes.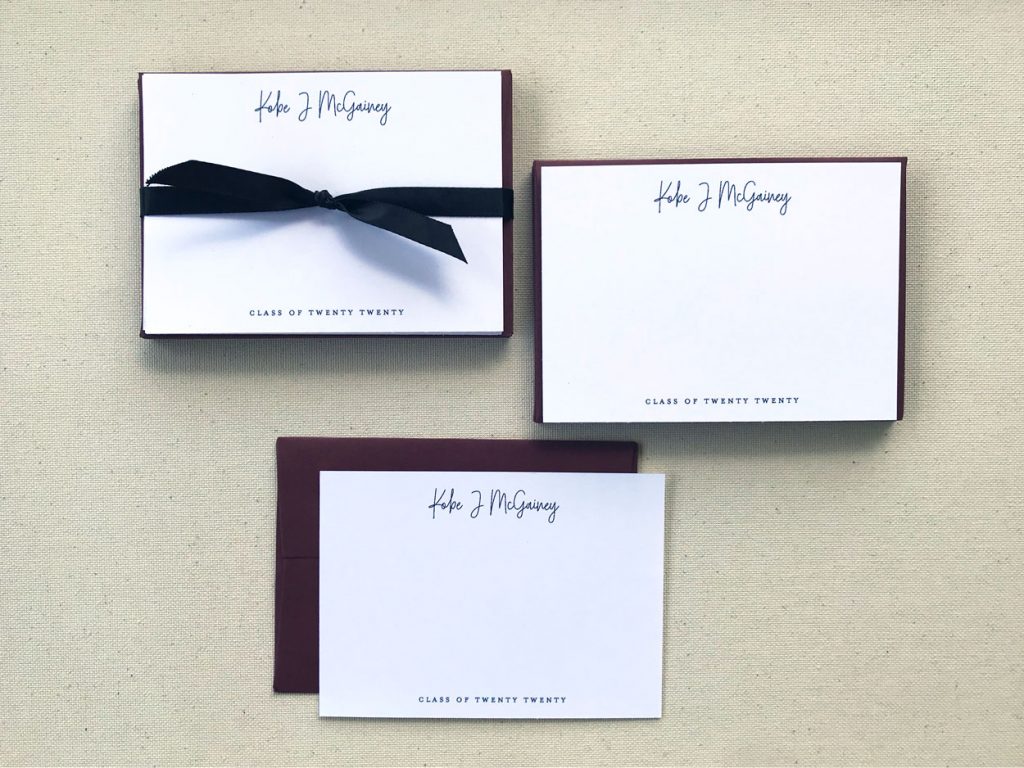 Customized note cards with the graduate's name make it that much more special.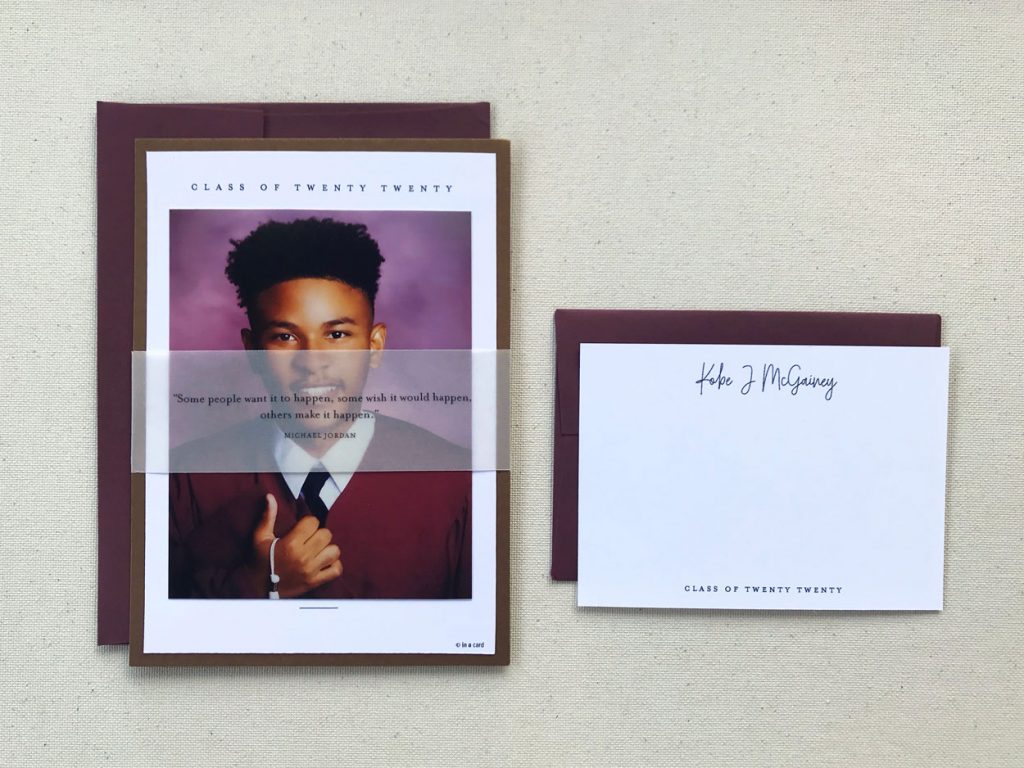 If you're interested in announcing a recent or upcoming graduate, feel free to contact us. If you're looking for a unique and custom gift idea, consider shopping our personalized note card sets.