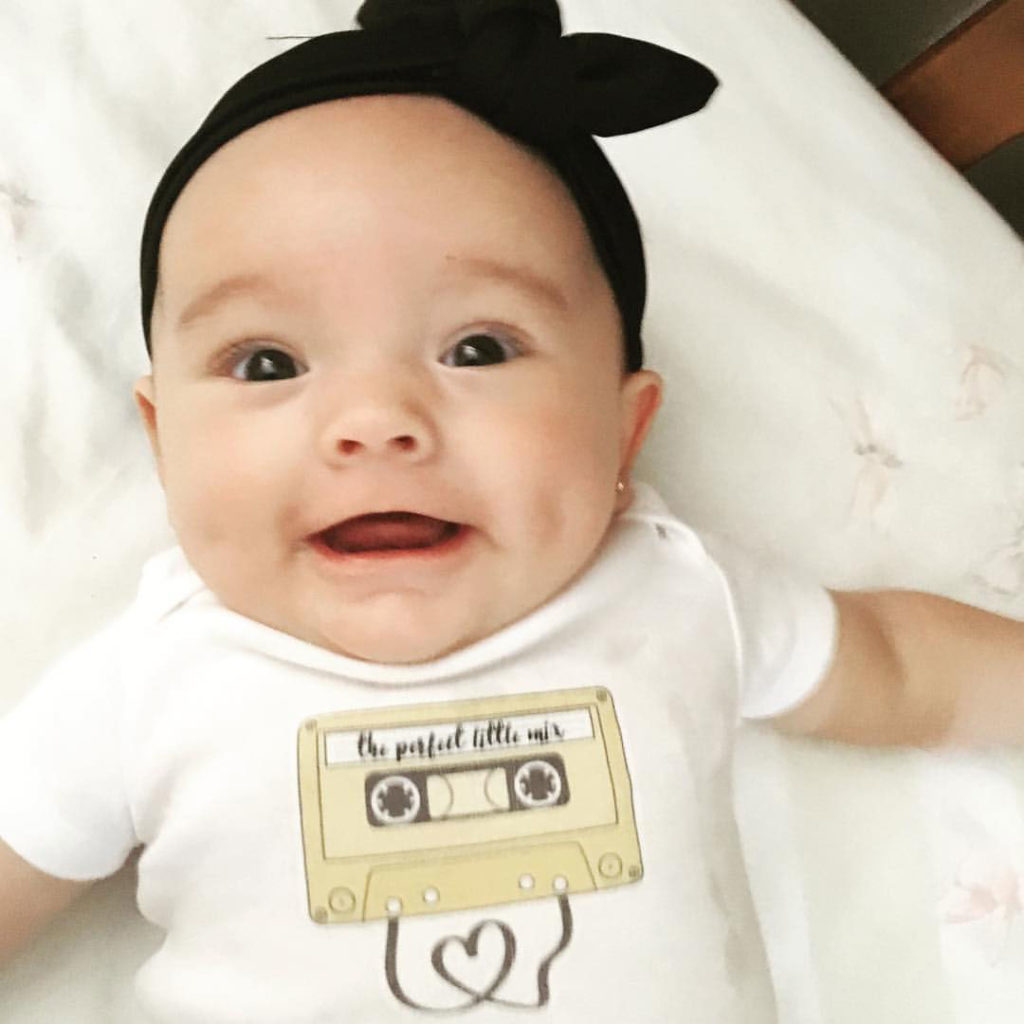 Adelina is definitely the perfect little mix.  She's a wee bonnie Scottish Latin girl.  She's spicy!  And she's simply adorable with her newly pierced ears!
The Perfect Little Mix Simplewear onesie is available for purchase, here.  Be sure to also check out the Side A & Side B option (perfect for a set of twins) of this fun design, here.
*Thank you to Mama Kim for sharing, yet, another adorable photo of Adelina with us!