the long awaited debut of mine and tee's wedding invitation…
this definitely was the most stress i felt throughout the entire wedding planning process.  no lie.  compared to this, everything else including the actual wedding day was easy breezy!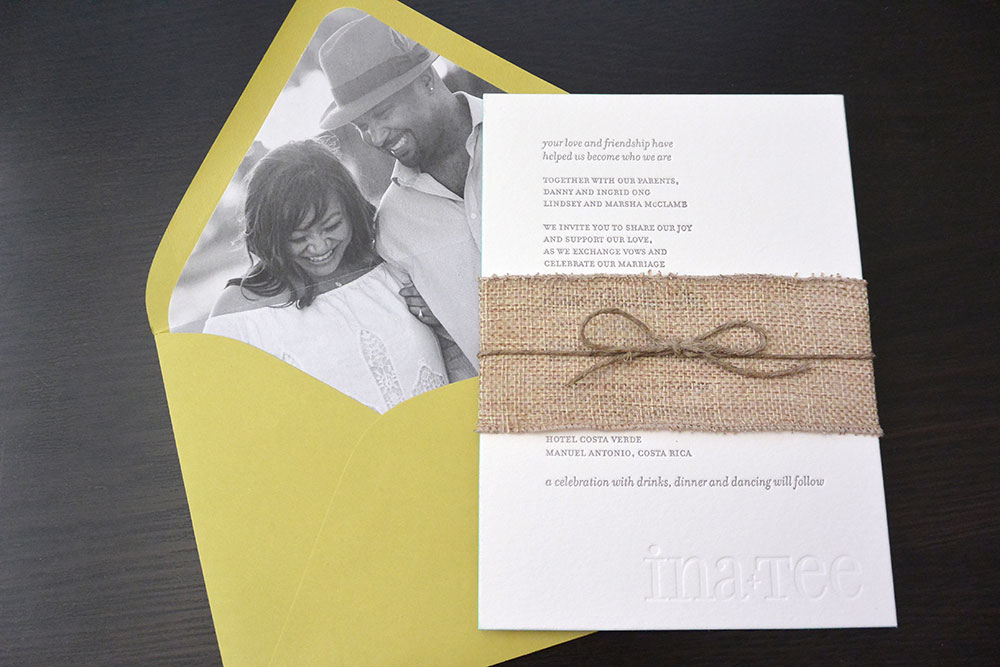 i knew i wanted to incorporate one our engagement pictures taken by christine chang photography some how into the invite.  envelope liners are always fun and adds that extra "something-something."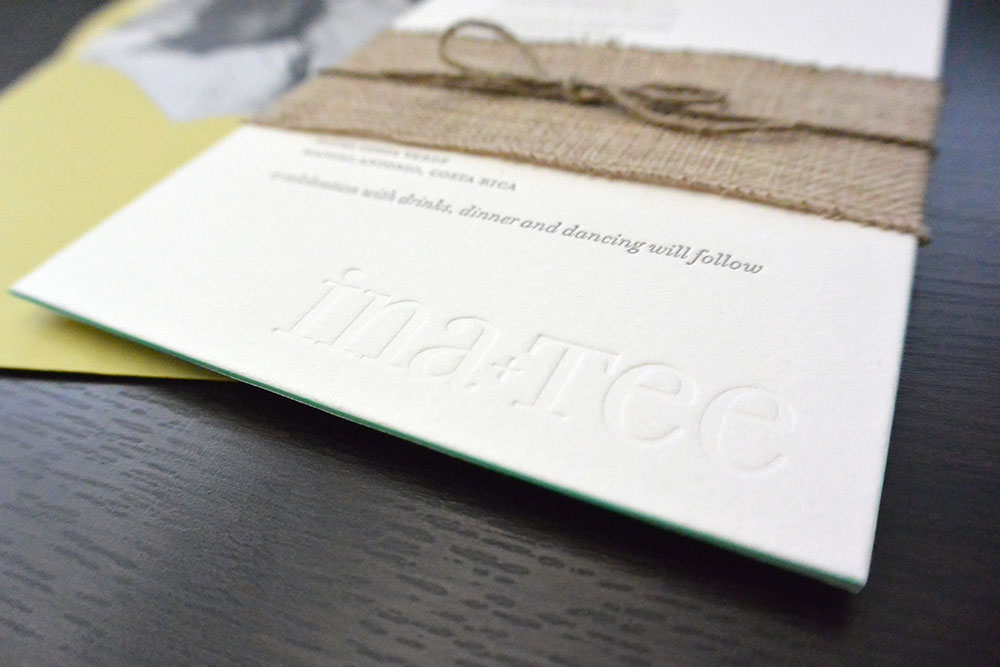 i also knew from the get go that letterpress printing was a MUST!  i mean, seriously, have you seen and felt letterpress printing??? G-O-R-G-E-O-U-S!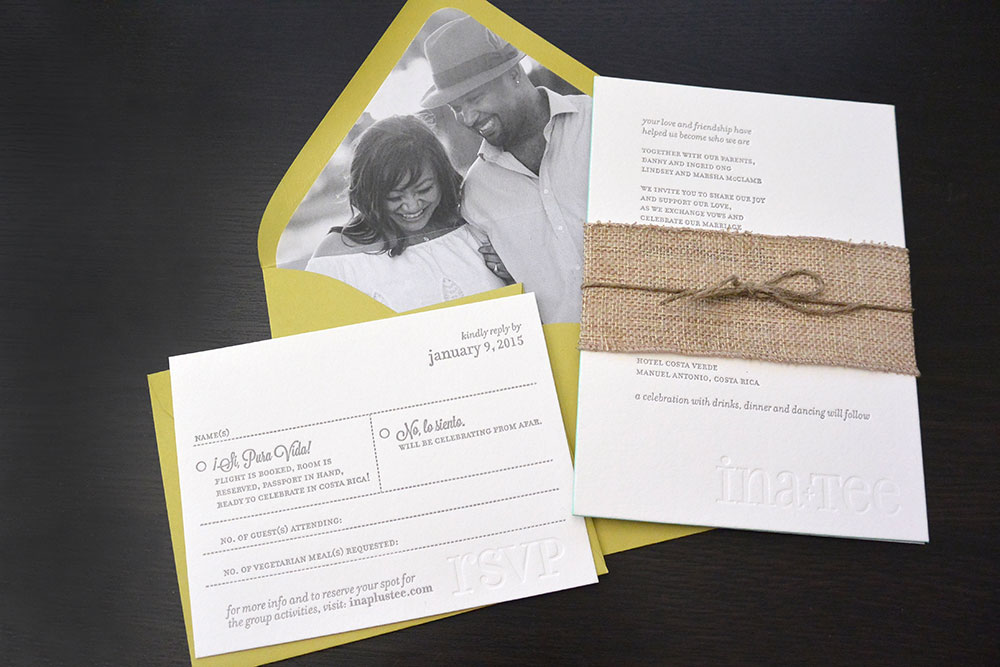 as you know, i am a bit of a paper snob, so of course i had to use the best of the best when it came to letterpress paper.  crane's lettra 220# pearl white paper for the invite and 110# for the reply card.
with the thickness of the 220# invites, mint color hand painted edges made for a fun added detail and a great way to introduce the pop of color that will be incorporated in the wedding colors.  (i'll be sure to share some behind the scenes shots of the hand painted edge process in another blog post.)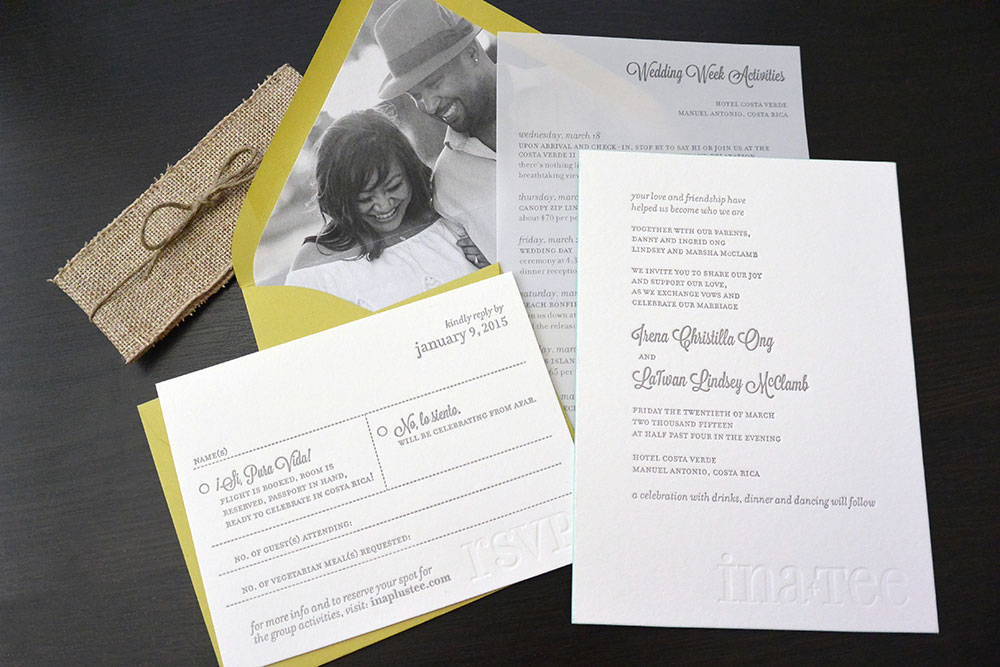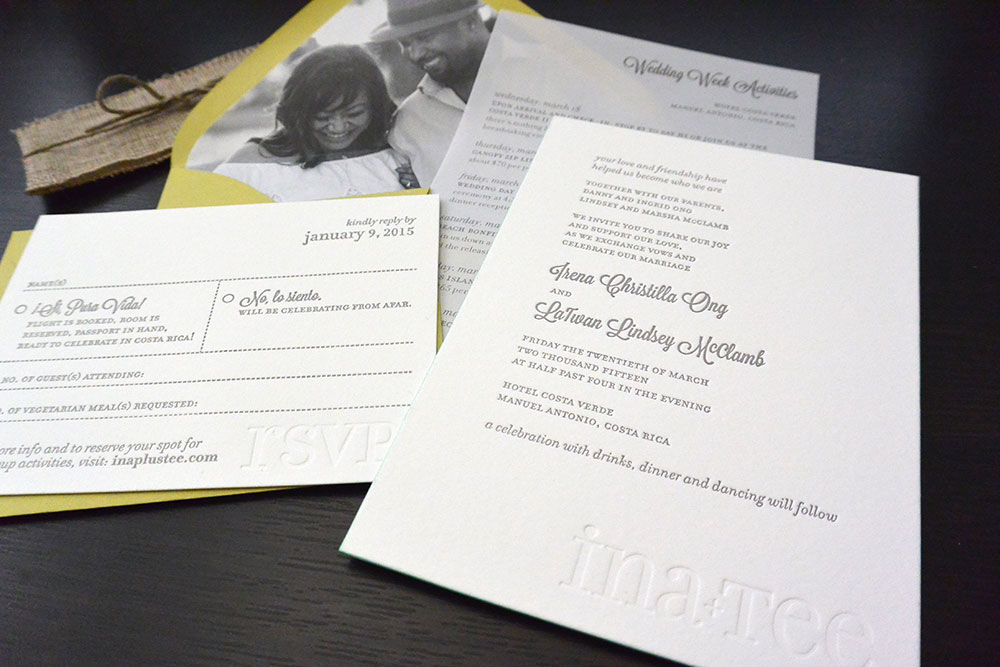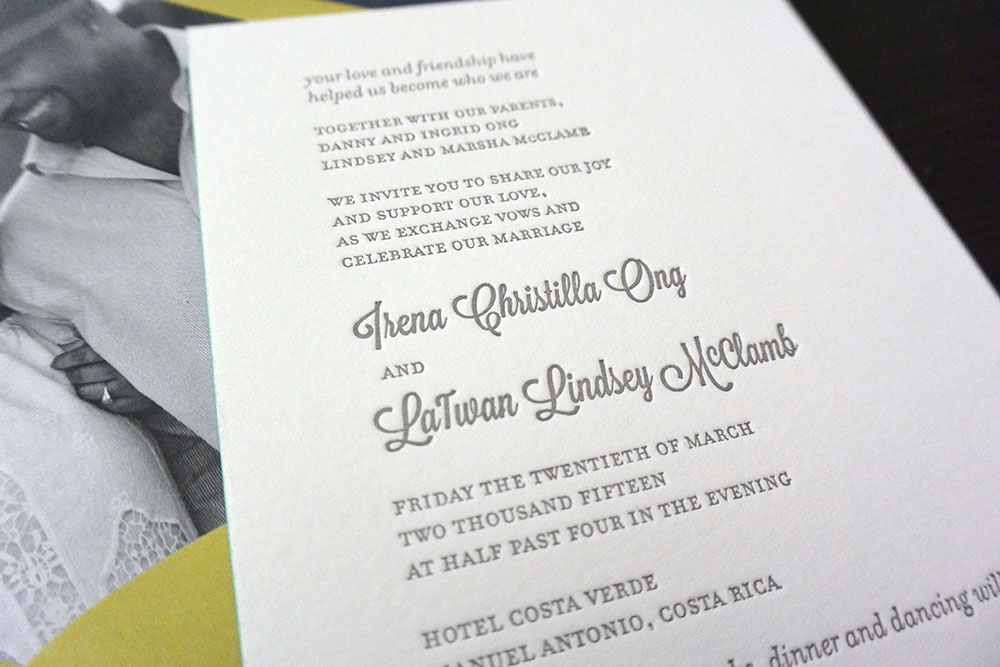 a useful tip i read about and applied to our invites, when we got ready to mail them out, was numbering the backside of each rsvp card with the corresponding number assigned to each guest on your list.  you'd be surprised at how many rsvp cards get returned back without a name.
this way you can refer back to your list and see which guest is #35.