so much of our wedding that i have shared so far has been stationery related.  however, today, i want to showcase something a little different.  the jewelry and the amazing woman behind them, my best girlfriend and partner in crime, april kawaoka.
tee and i have known april for 15 years.  she's been there since the start of it all and we knew that she would be "the one" to create our wedding bands.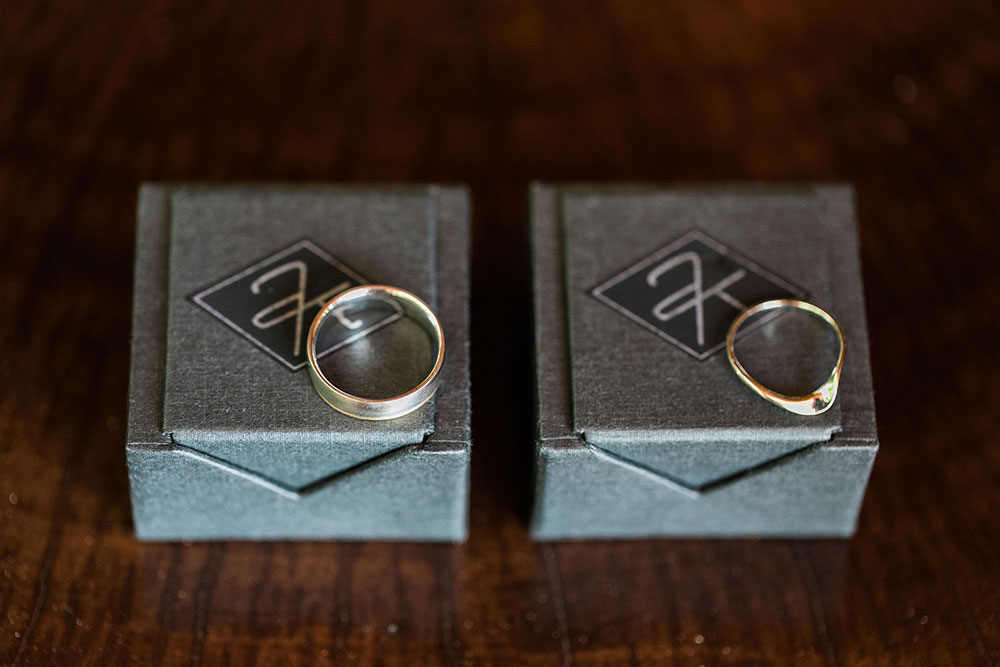 i always like to pick up a piece of jewelry when i travel as my little souvenir.  when tee and i traveled to Costa Rica for the first time 10 years ago, i bought a sterling silver ring.  i told april that it would be pretty cool if we could incorporate the design of my Costa Rica ring into my wedding band.  so that was the inspiration behind my ring.  the curve in the design lent itself real nicely to mold with the shape of my vintage engangement ring.  it's almost as if the two ring designs we're made for each other.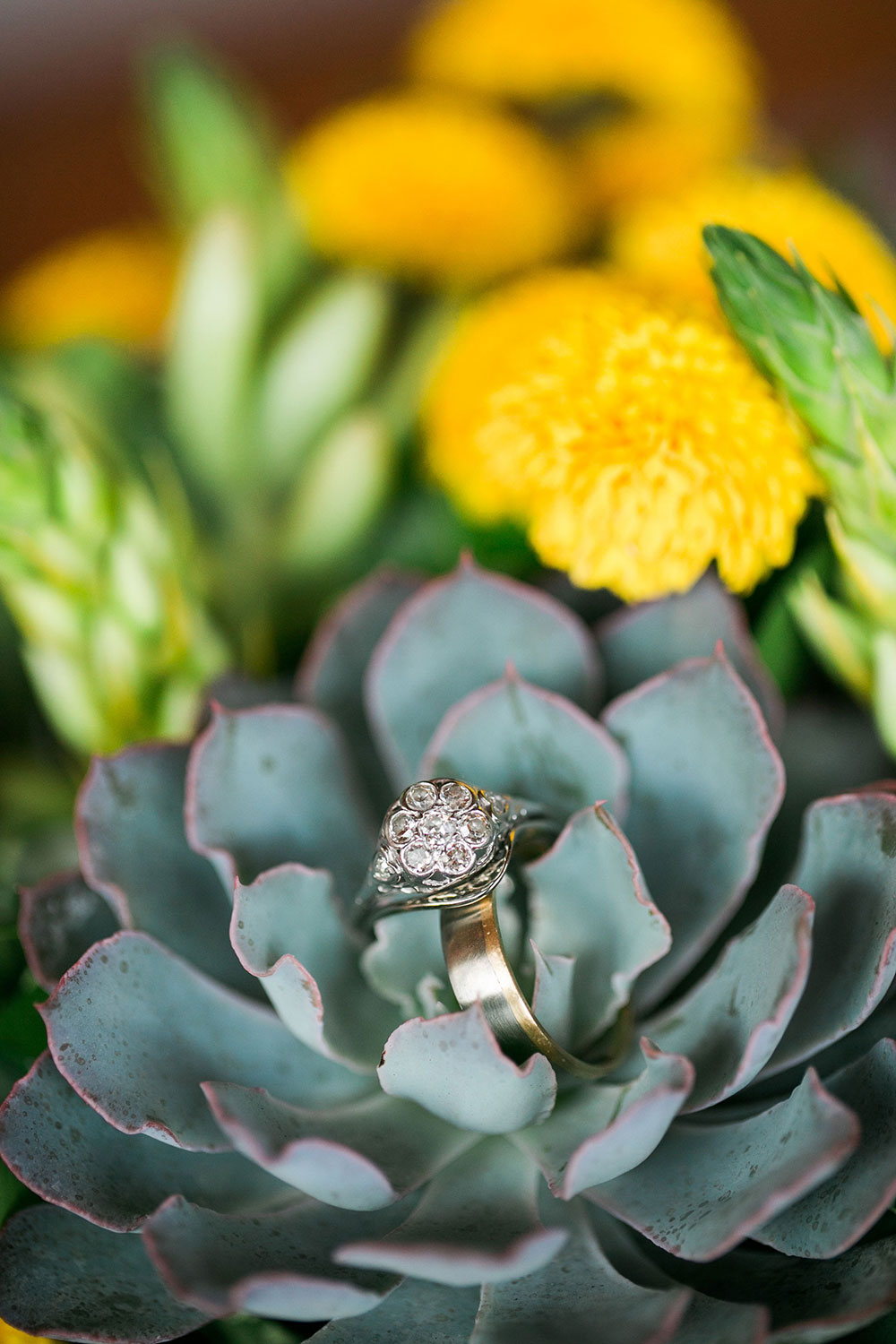 tee was pretty excited when he knew that he could have april make pretty much anything for him in the form of a ring.  only problem with that is, it left tee with endless possibilities!  in the end, tee decided on a two tone brushed ring in the form of white and yellow gold, with a high polish look on the inside.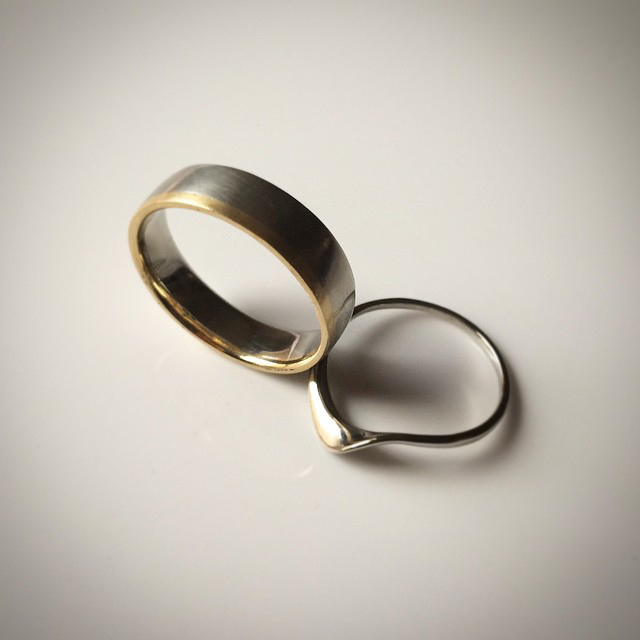 i think it's rare that wedding bands can have as much meaning behind them as ours and to have someone that means so much to us hand make them, makes them priceless.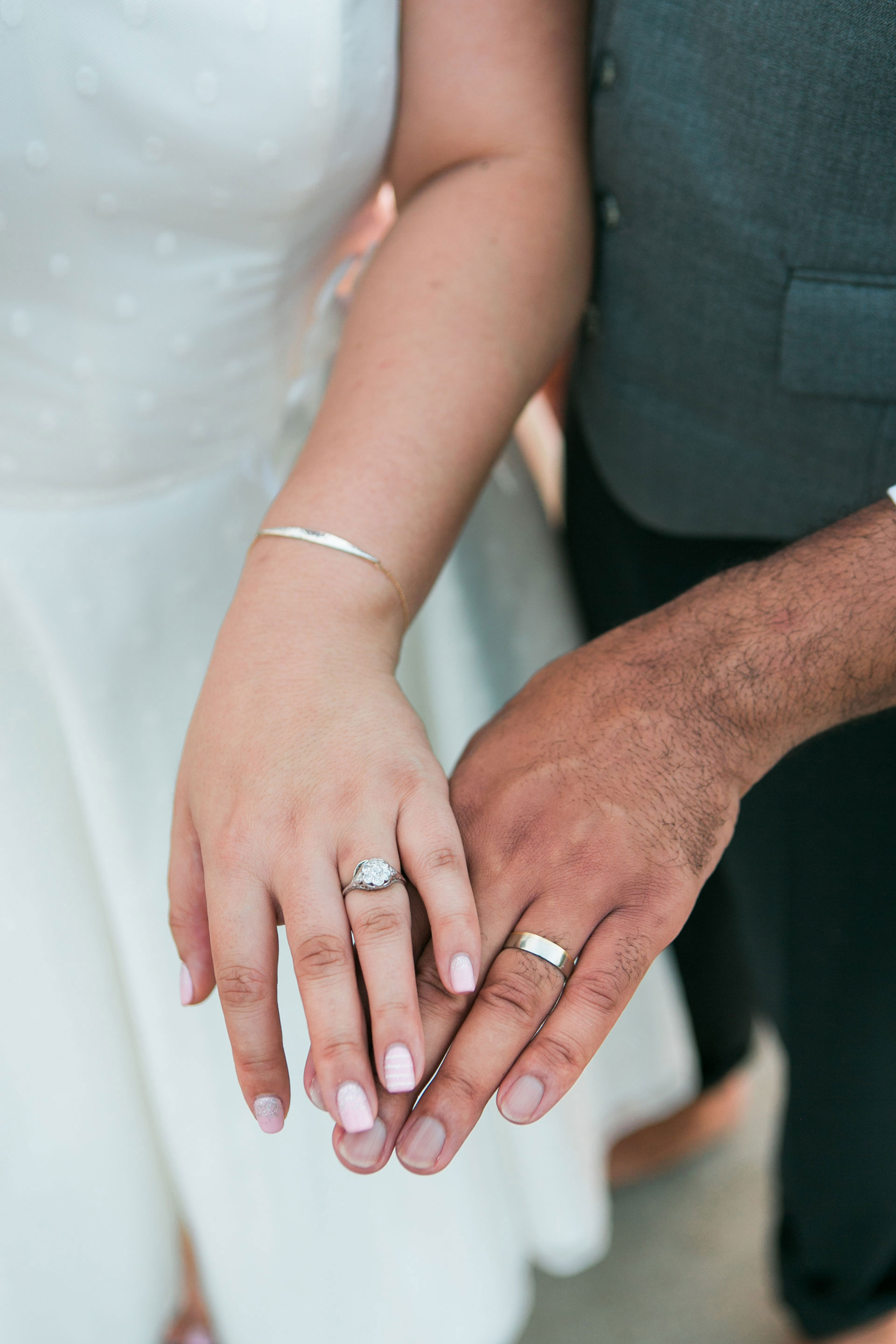 we also asked april to make our entire wedding party thank you gifts, which we presented to them at our rehearsal dinner.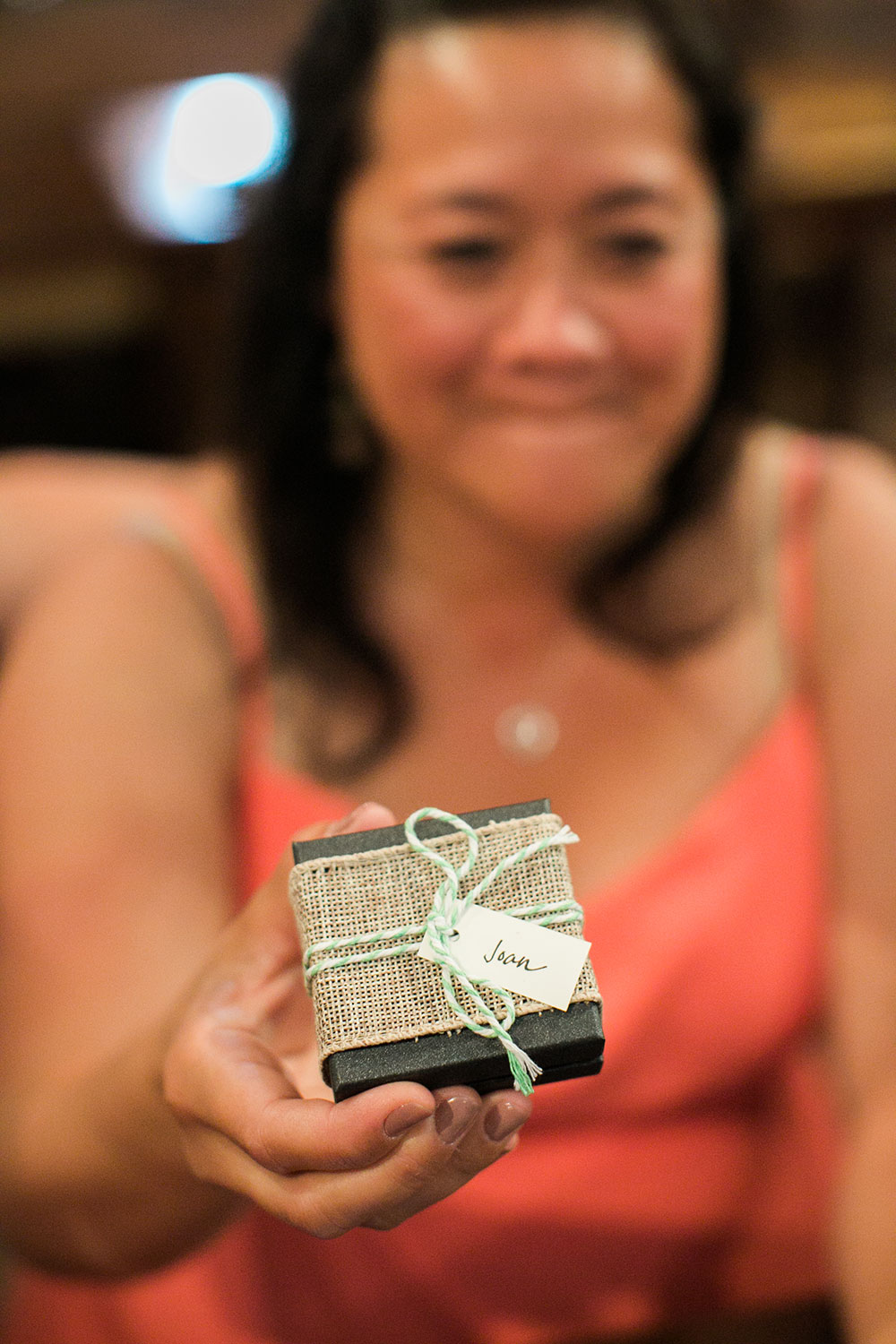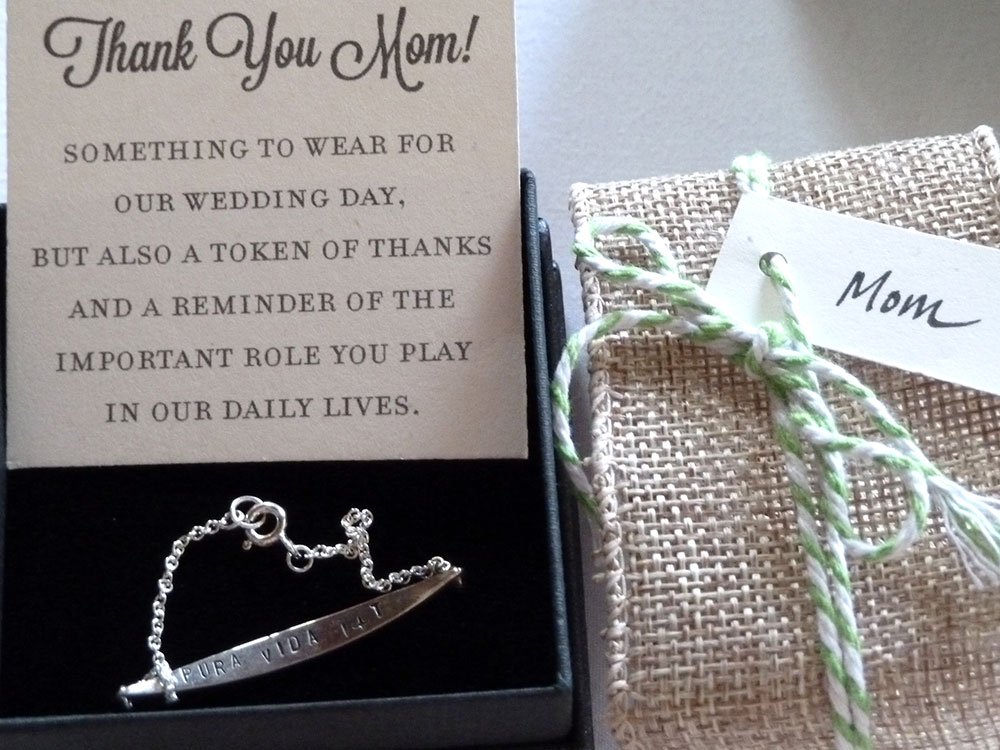 bracelets for the ladies and tie clips for the gents.
each bracelet and tie clip was also hand stamped on the back side and personalized for each person.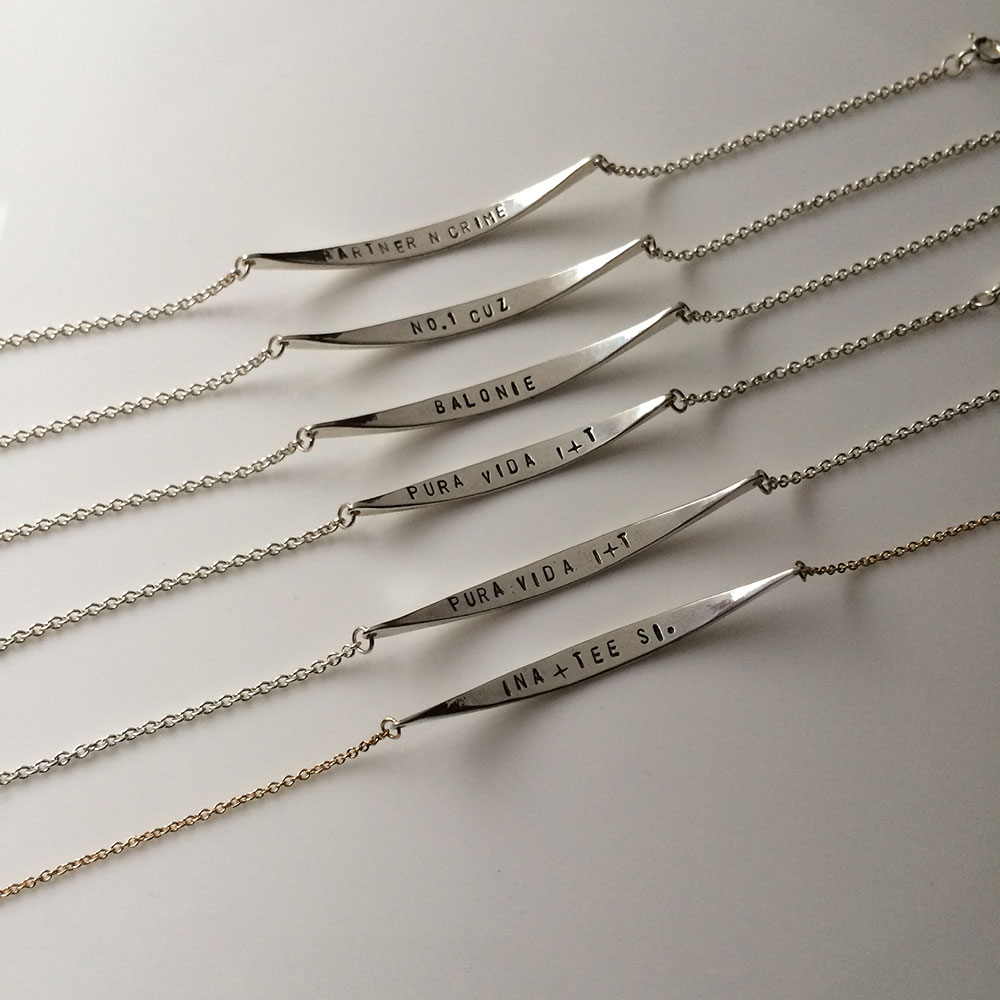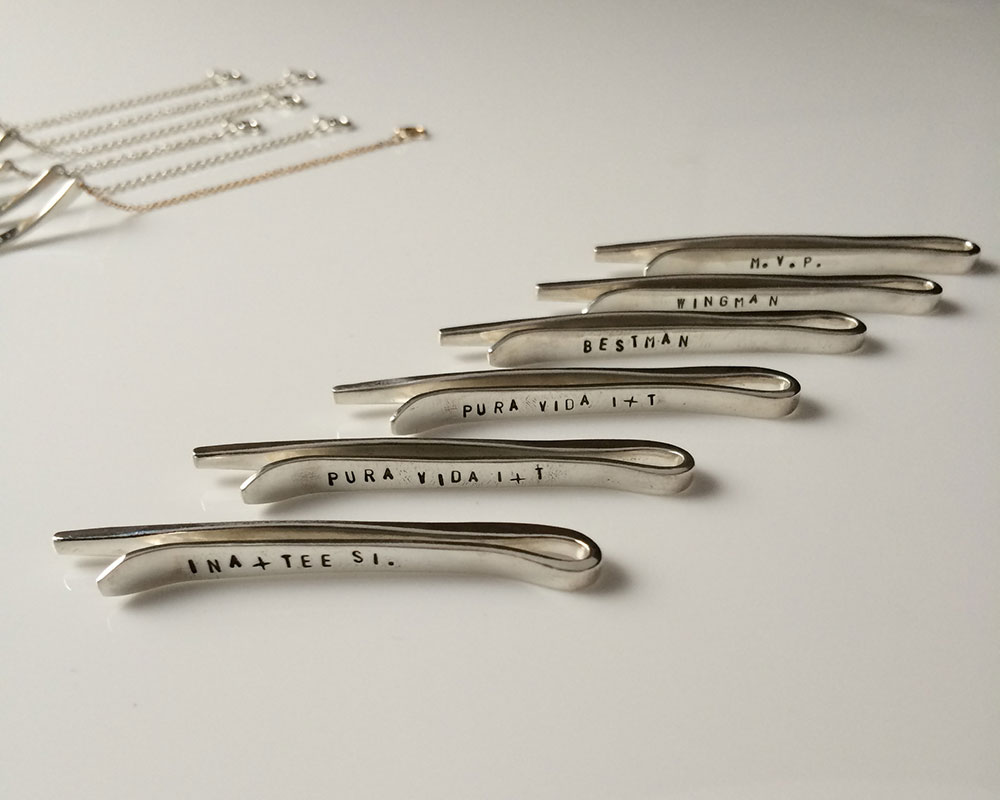 for mine, we customized it a bit more by doing a gold chain with the sterling silver so that it would be a little different from the rest.  i love that april uses such unique jewelry box packaging as well!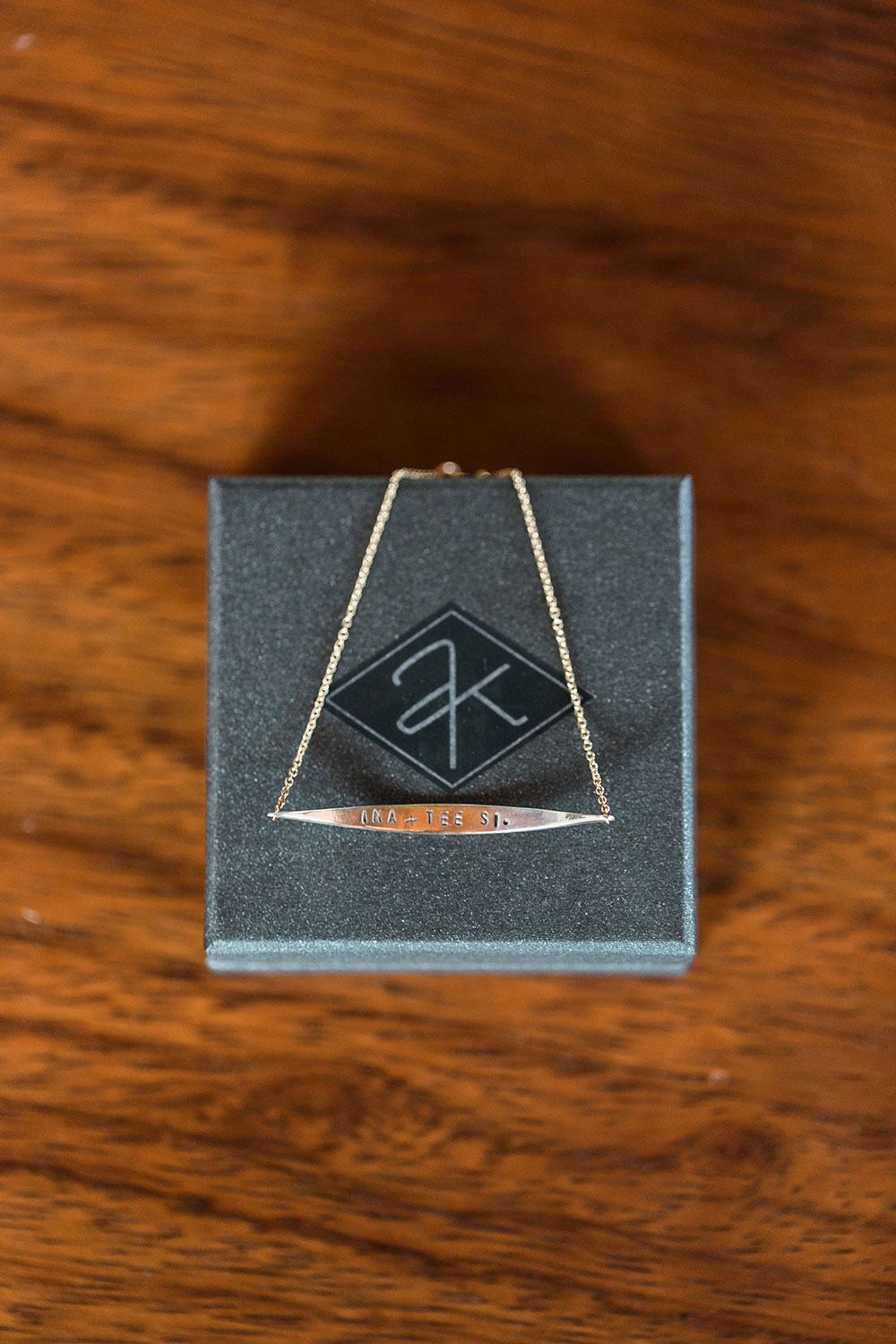 april will be at Unique L.A. May 9th & 10th.  come by and visit her if you're free.  or if you prefer to shop at home, you can visit her Etsy shop.
p.s. may 10th is mother's day so you can always swing by and pick up a piece of jewelry for the mamas in your life!
photo credit: christine chang photography & april kawaoka