i knew that my letterpress budget was maxed out when we did the invitations, so i decided to invest in a custom desk embosser for our ina+tee logo for all our other stationery needs.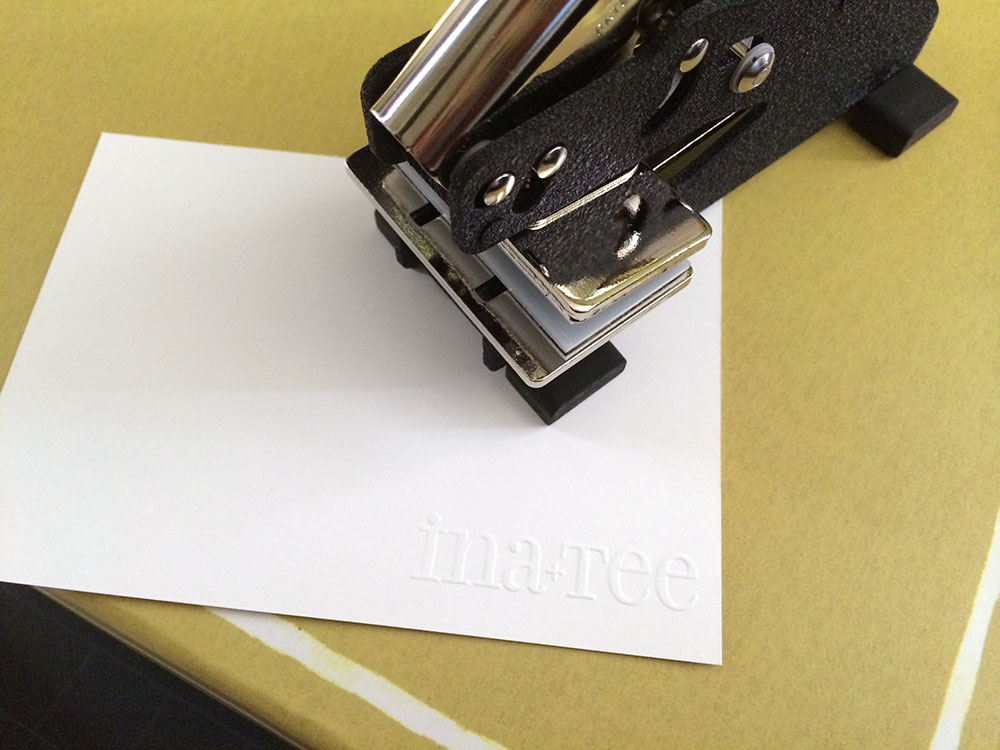 i used the leftover paper from the invitations and embossed each one for our thank you note cards.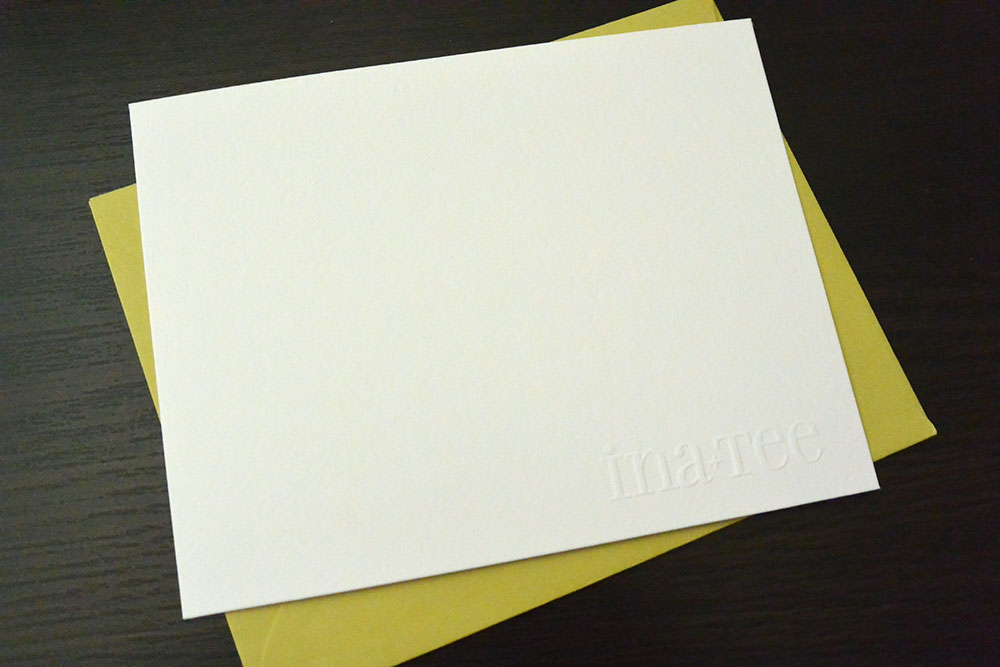 they also made for the perfect size notecard to write our vows on.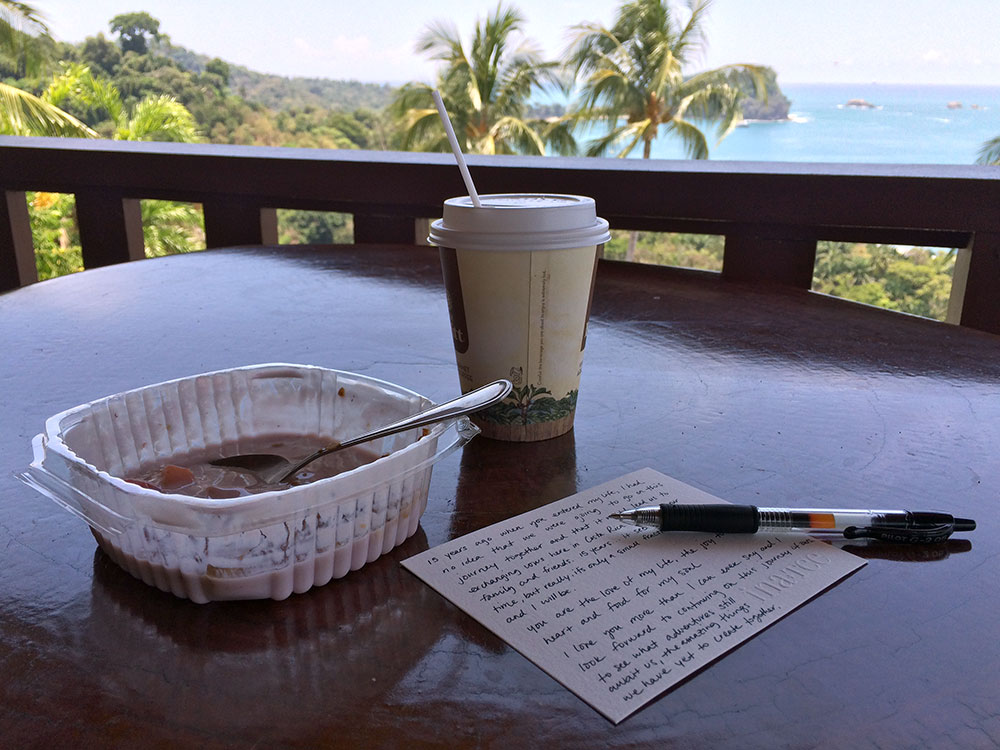 i have to admit, when i first got the custom desk embosser i had to fight every urge in me to emboss every flat piece of paper in sight.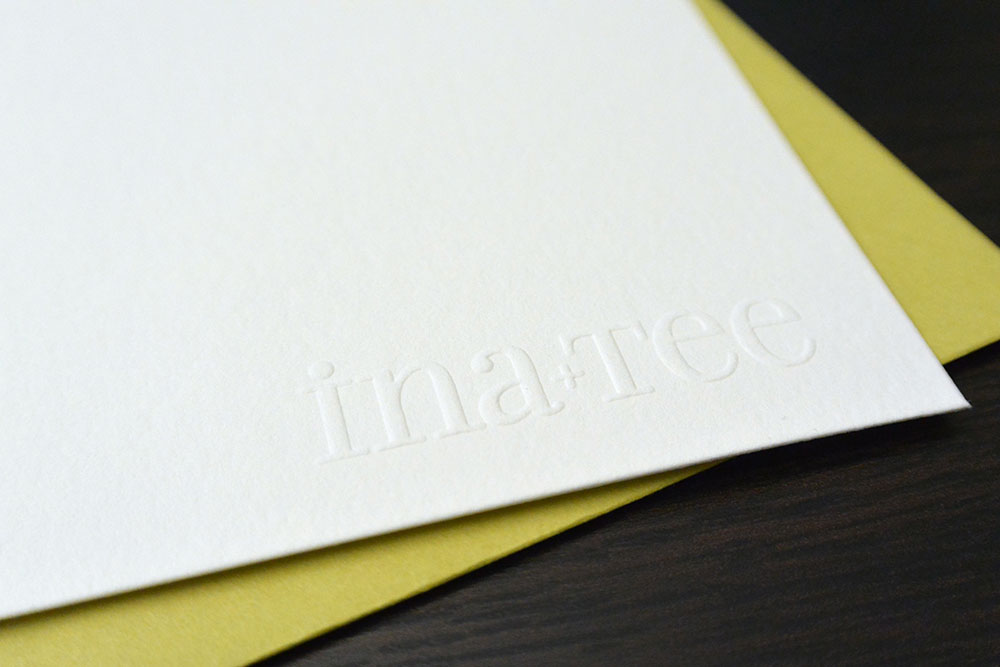 you'll see the use of the custom desk embosser on other various items for the wedding on the next few blog posts.