i did jenna & eddie's, picture perfect save the date back in february and i recently finished their wedding invitation.  they really liked the design of my "love blooms" invitation so i used that same template and custom tailored it to fit jenna & eddie by incorporating their wedding colors, as well as their wedding flower.  here is how the invitation set turned out…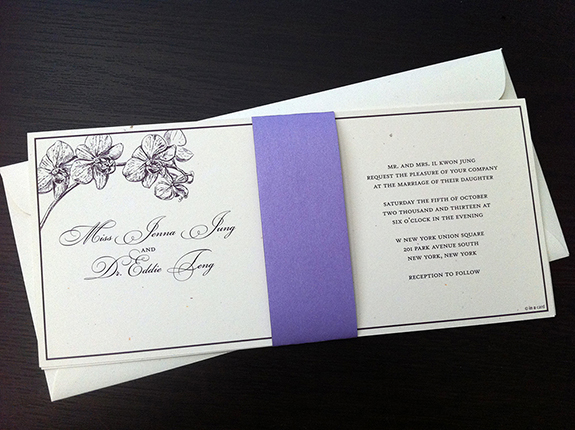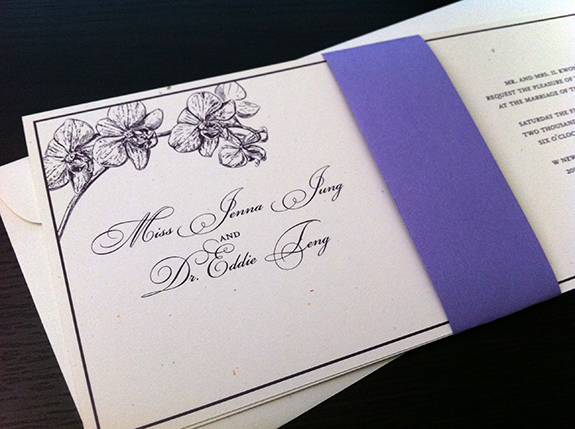 jenna being korean and eddie chinese, it was important to them to have their invitation in english as well as in korean and chinese.  so a great solution was to have an additional insert with the korean invitation on one side and the chinese on the other side.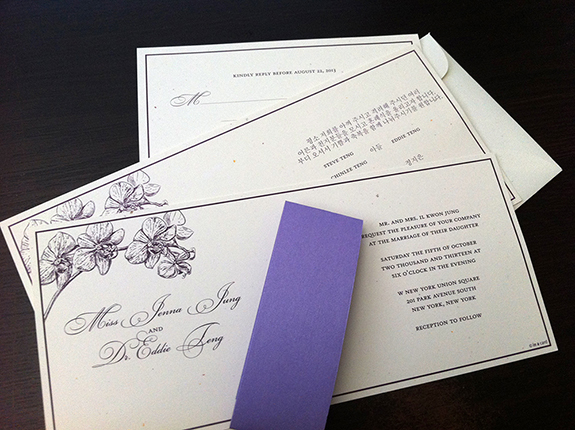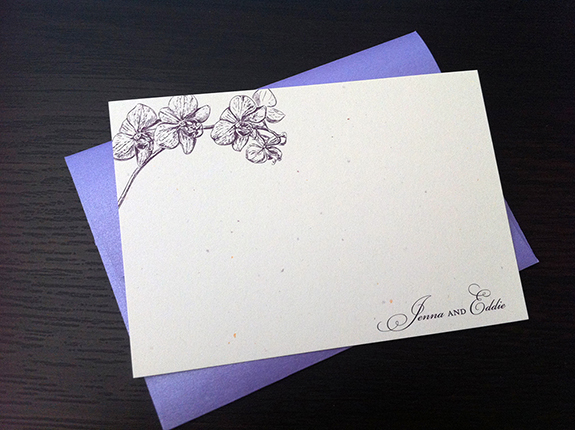 feel free to contact me if you're interested in having custom designed wedding invitations.