11 years later, I finally get to make simplewear onesies for myself and I finally have a full-time, in-house model for my designs.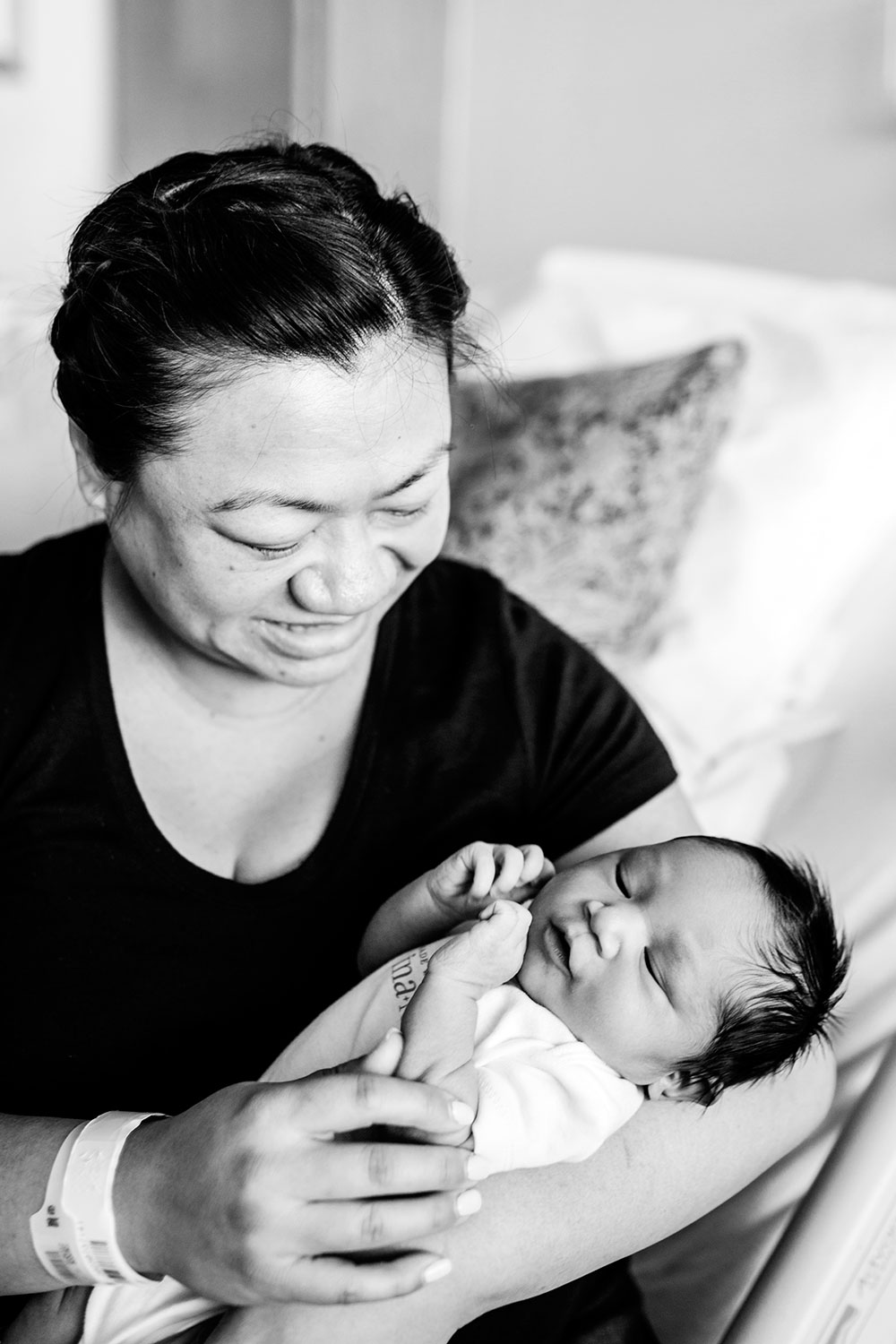 I still can't believe that I'm a Mama to this perfect, handsome little boy.
The Made With Love By onesie was Jackson's first going home outfit from the hospital.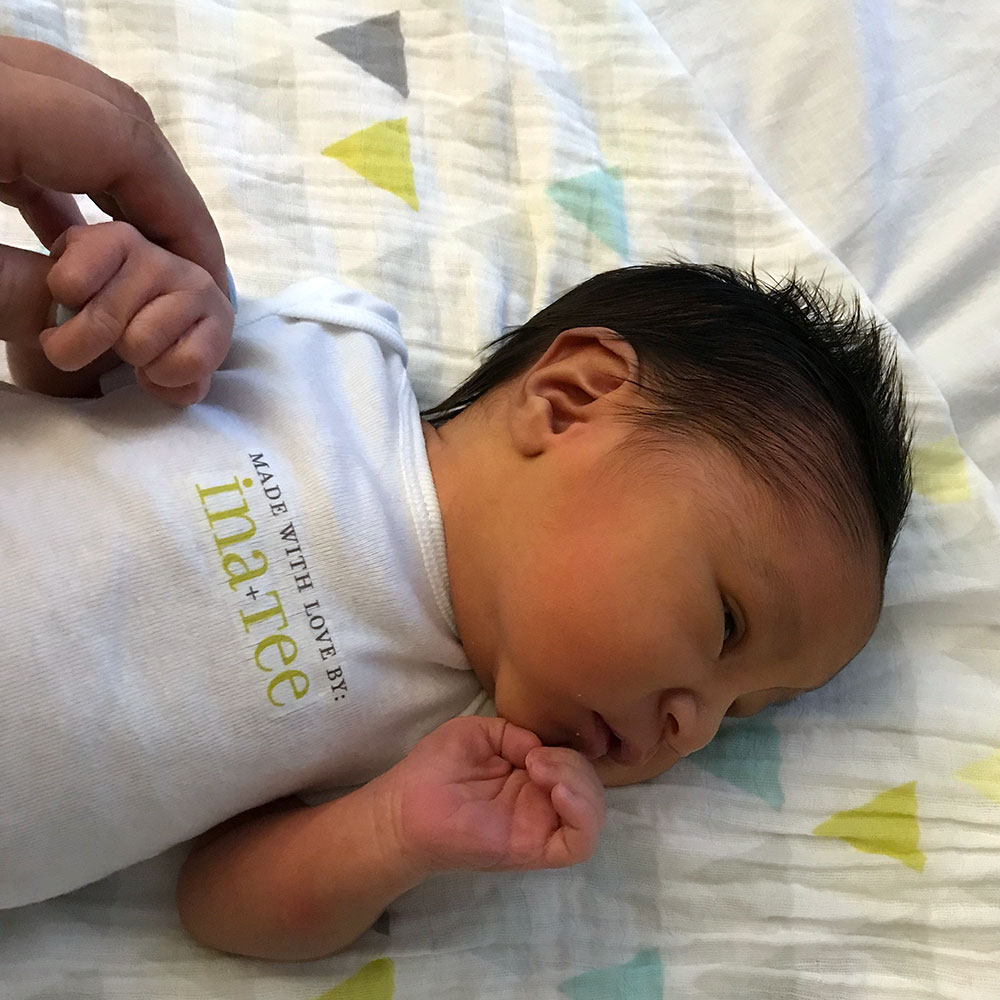 I customized the onesie slightly different by using the ina+tee logo we used for our wedding.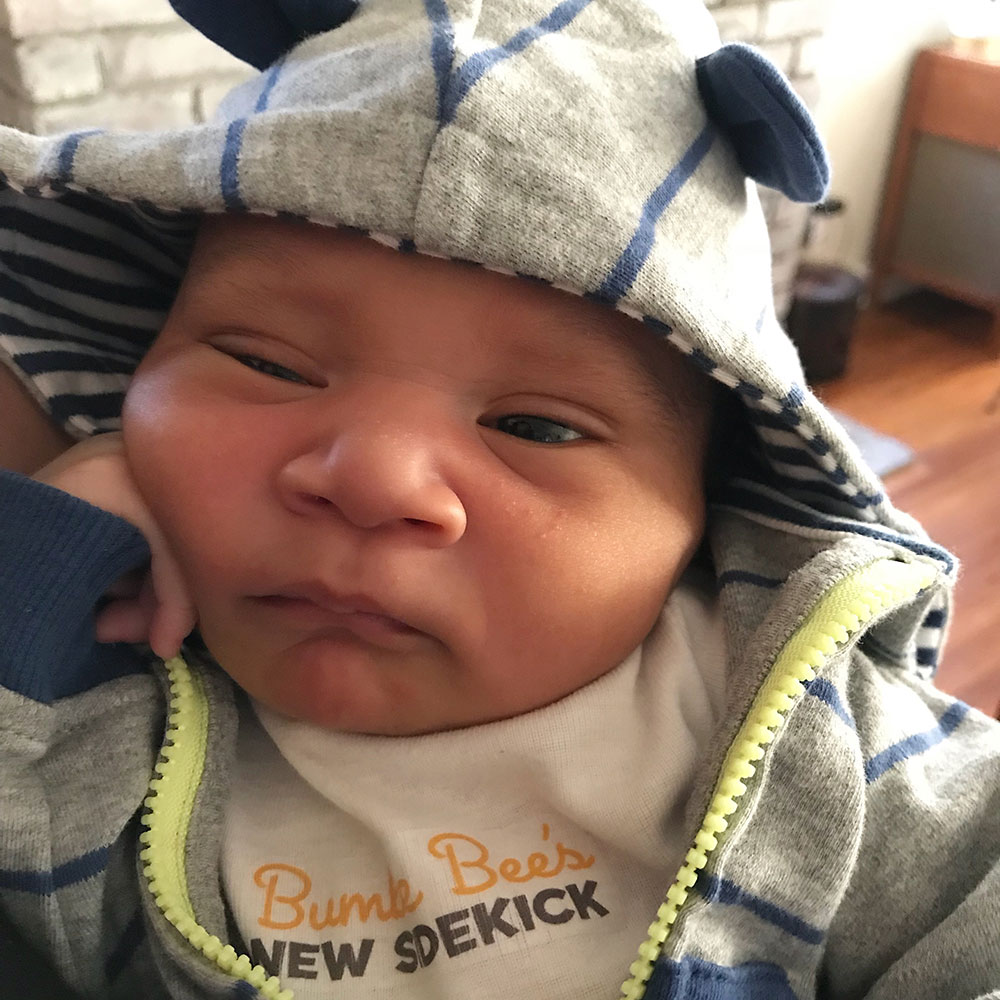 Bumble Bee's New Sidekick (Click here, for a fun little video on Jackson and Bumble Bee's first real encounter.)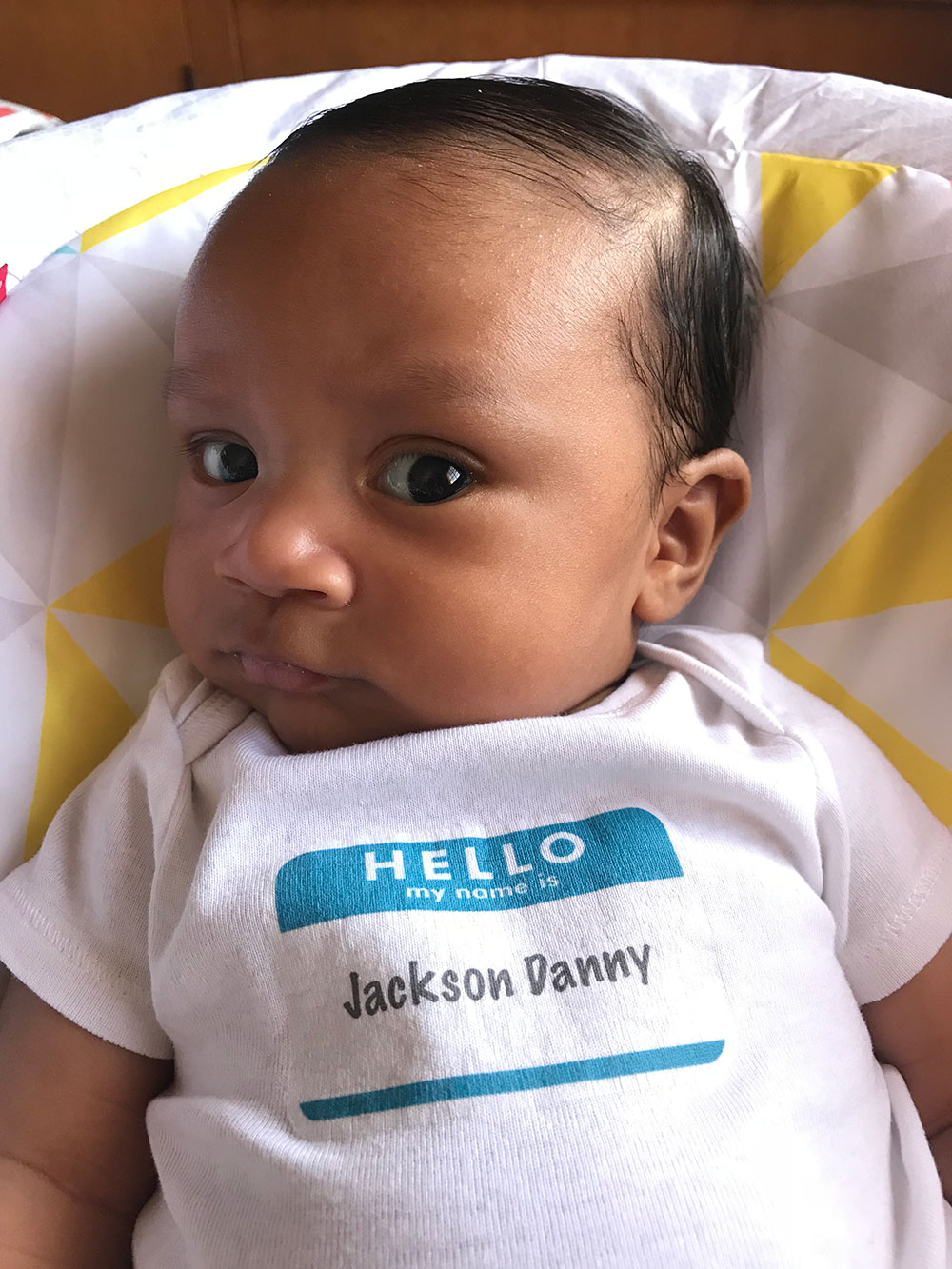 Hello My Name Is Jackson Danny.  Named after both my Father-in-Law and my Dad.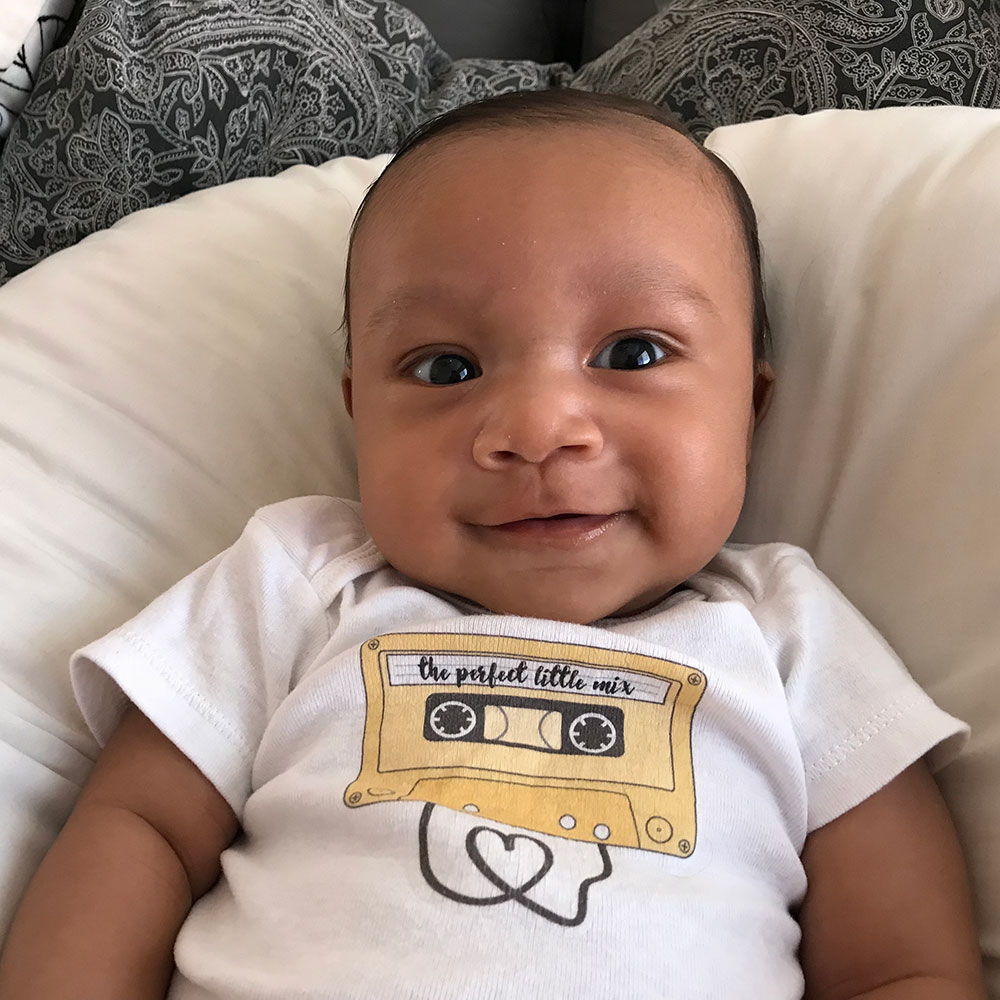 A little bit Mommy and a little bit Daddy.  Jackson really is, The Perfect Little Mix!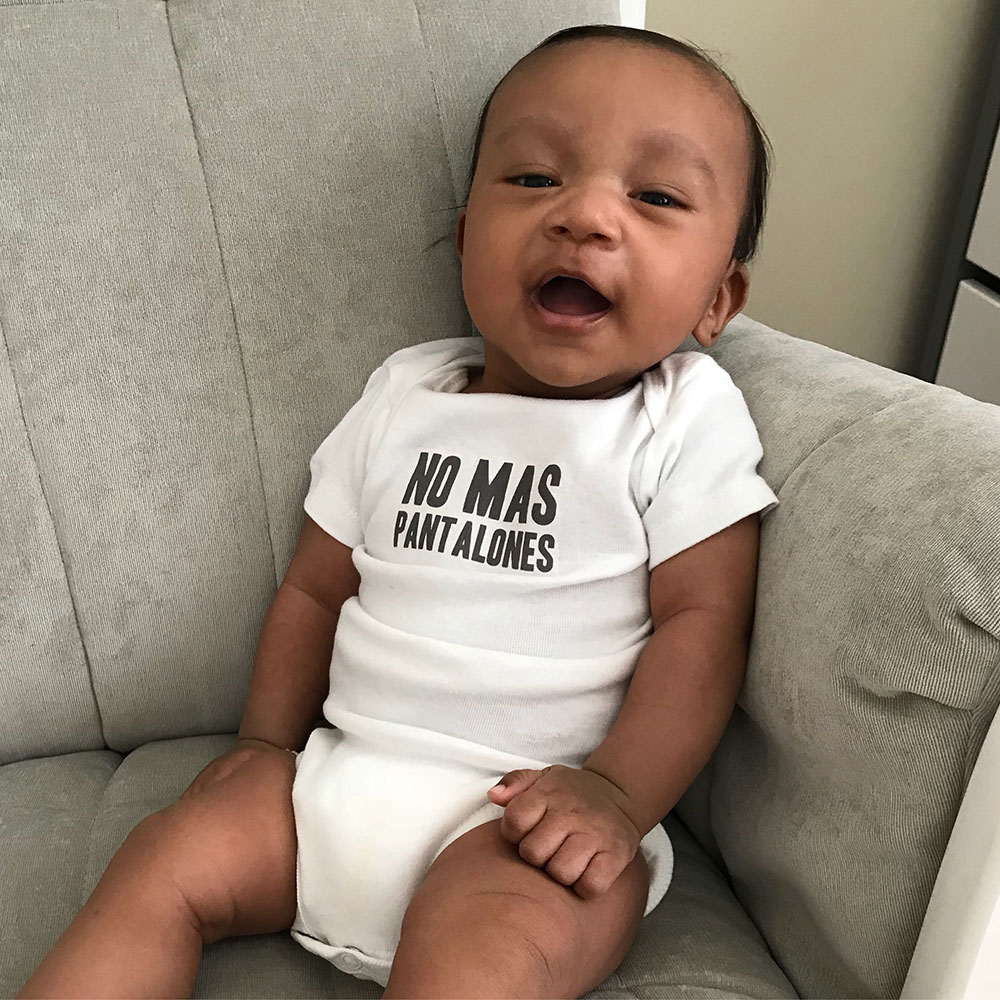 No Mas Pantalones is a new design I just listed in my shop.  I have a feeling this little man will continue to inspire more new simplewear designs for the shop.