here is a very "tweet" baby shower invitation i designed recently.  modern chic birds with a polka dot print were the inspiration for this design.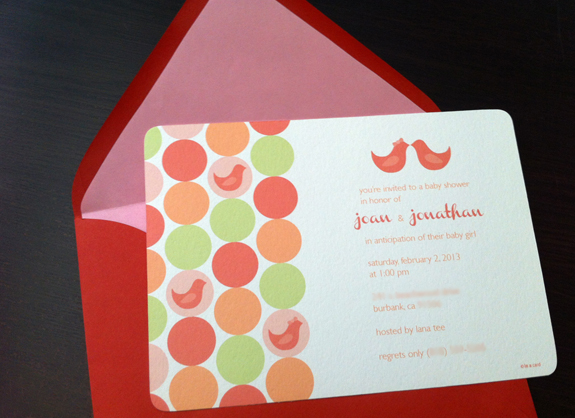 a solid pink sheet lines the persimmon colored envelope giving it that extra girly touch.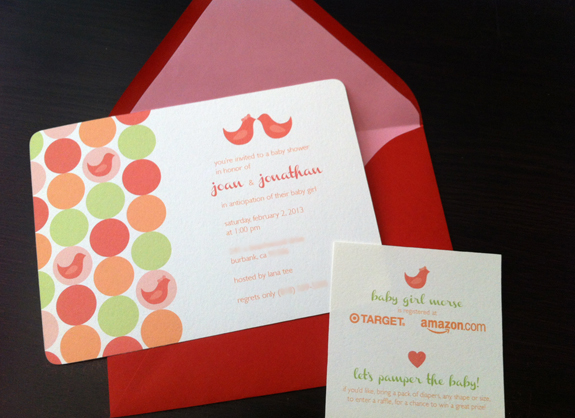 a little insert was included for the gift registry along with additional info for the shower.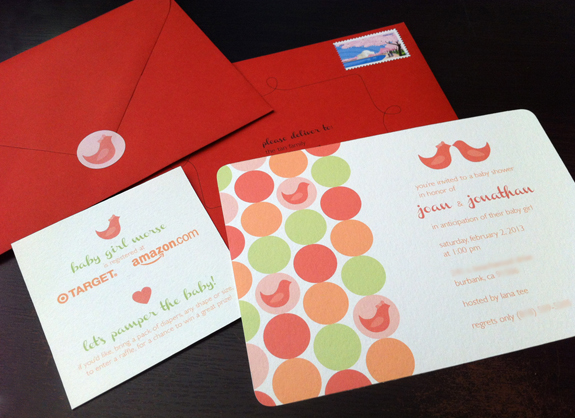 each invite was sealed with a little bird and custom printed on the front with each guest's mailing address.