as a graphic designer and lover of all things stationery related, you can say i'm a bit of a paper snob.  when i'm given a business card, a brochure or even a restaurant take out menu, my first instinct is to examine the paper, feel the texture, see if any special printing method was applied and sometimes there can even be a distinct good paper smell.  i know, weird, right? but, i can't help it.
to me, paper for a printed collateral is like the icing on the cake. any special printing methods or embellishments used is the cherry on top.  in other words, very important for the overall presentation.  so with each project where i am a part of the printing process, i like to make sure all options are presented, including every single ivory/off-white stock paper i can get my hands on.  and i mean every single textured, speckled and shade possible.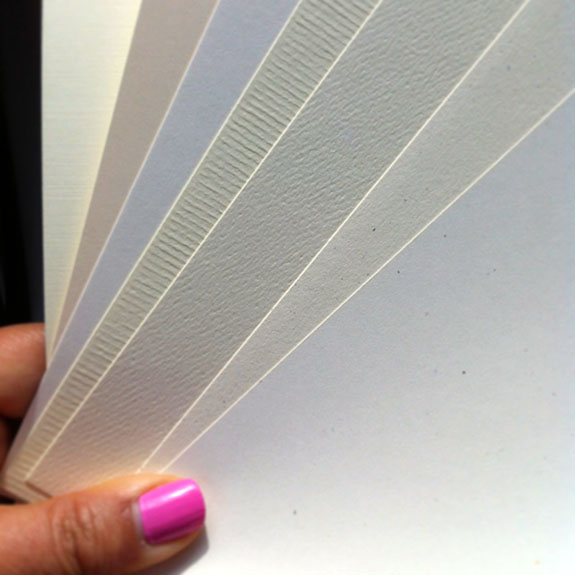 i then will share a small, labeled sample of each to the client so they can decide which paper suits them and their needs the best.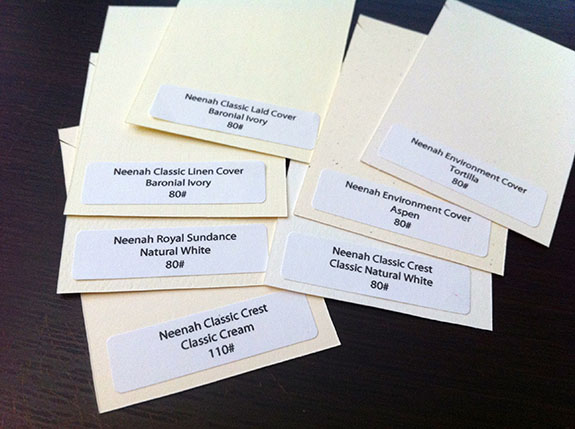 sometimes it may also help to print a mock up sample of the design on each paper.  this gives the client the best representation of what the final piece will look like.
this is a sneak peak of what the new and improved silhouPETte packaging will include.  A backer card, that each charm necklace will hang off of and placed in those gorgeous foil embossed kraft boxes, previously designed.
looking forward to seeing which paper card stock gets chosen for the final piece!