the whole wedding was very personal to us.  from the person we chose to officiate the ceremony, down to the font chosen for the wedding invite. it was also really important that we incorporated each of our crafts into the wedding.  you all know when it came to the stationery items, that was all me.  well, something that is very tee, is vinyl decals.  tee has an Etsy shop, Put'em in the Wall, dedicated to selling his vinyl decal designs.  so for his craft, we showcased it in the form of a fun vinyl decal application on an old window pane for our guest seating chart.
here are a few shots of some of the wedding details… (and even more desk embossing fun!!!)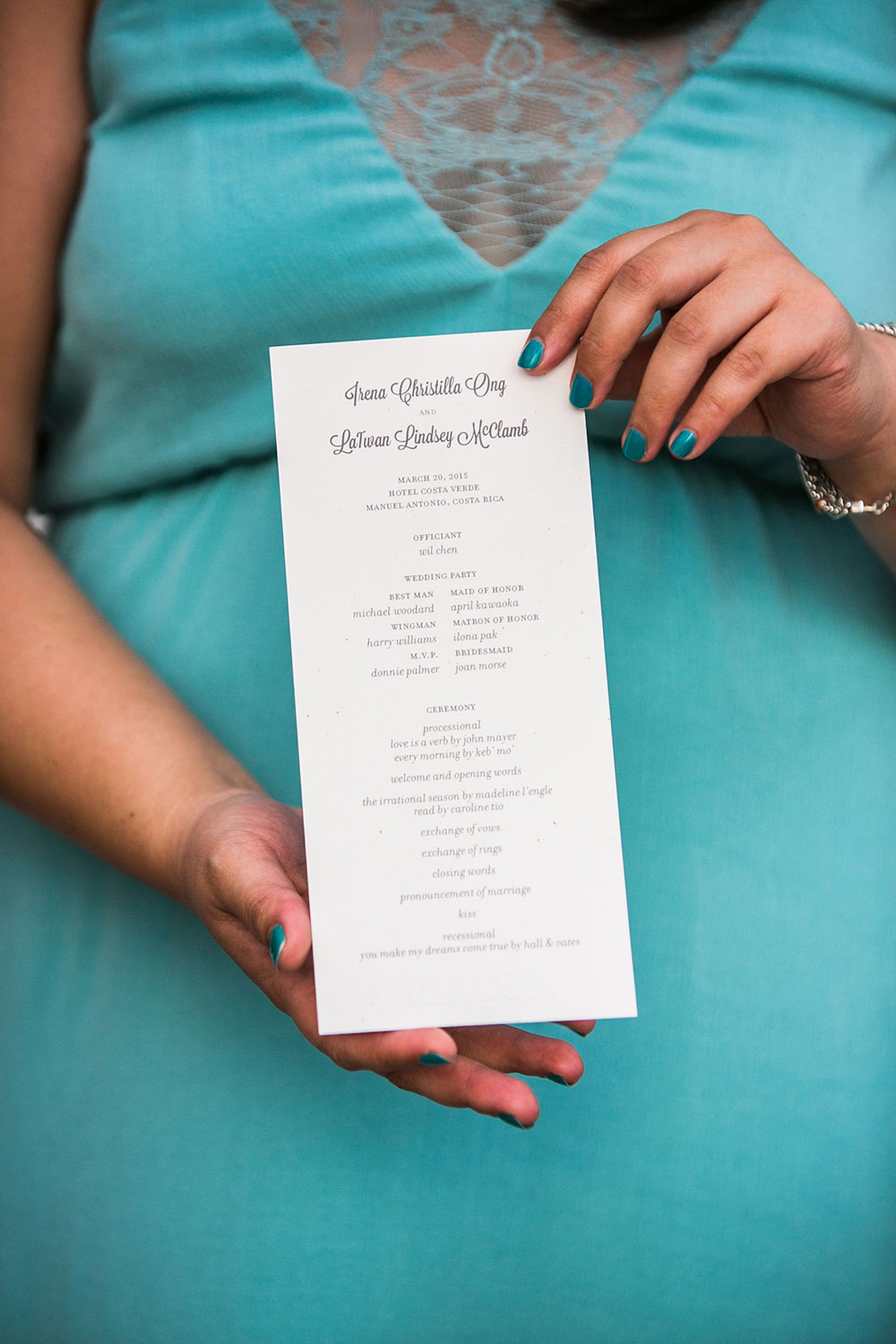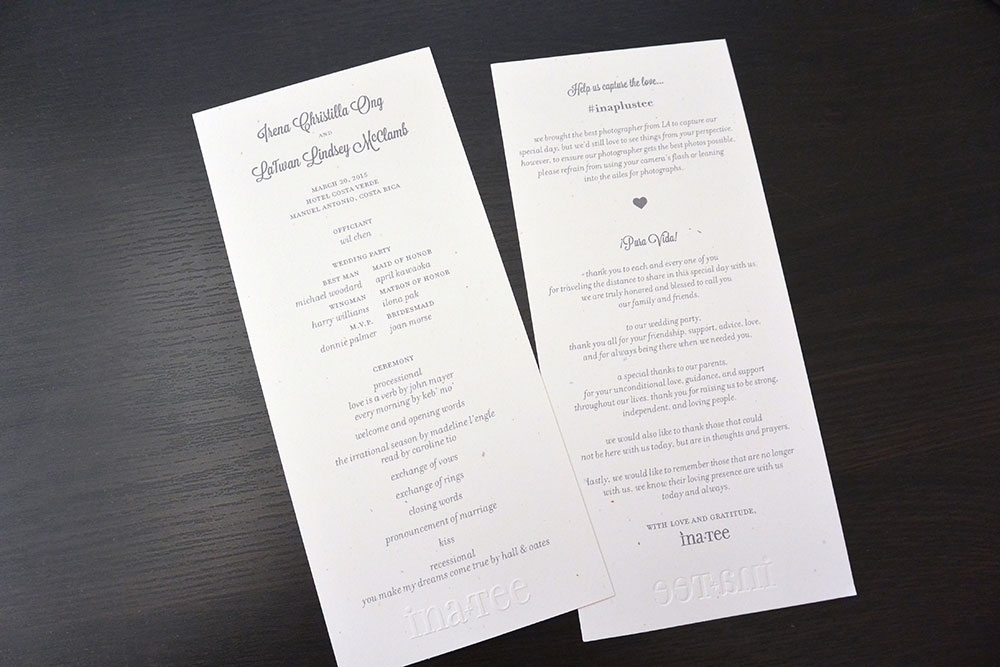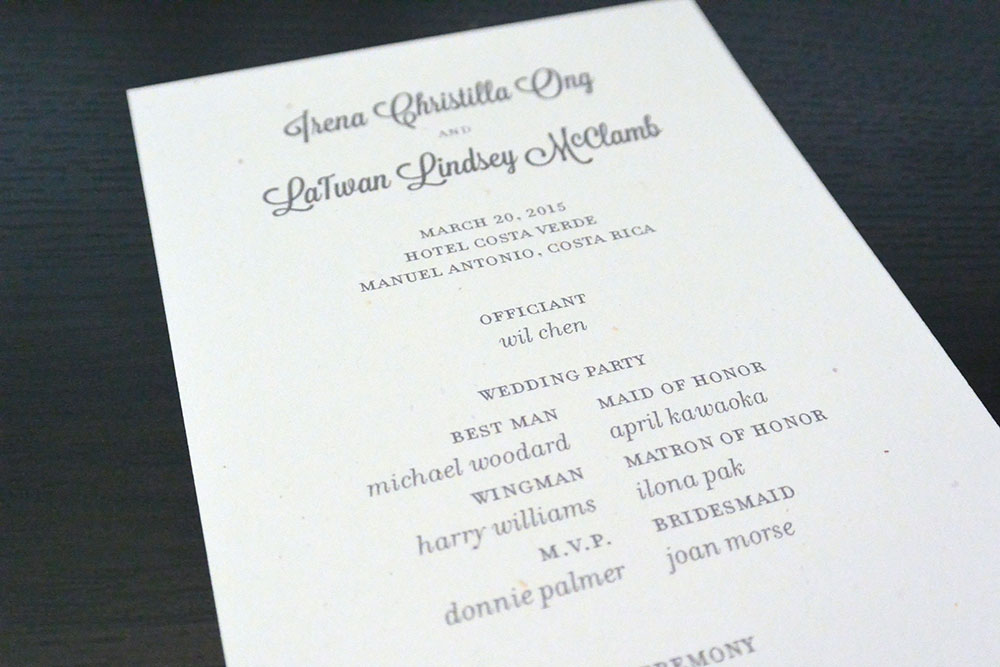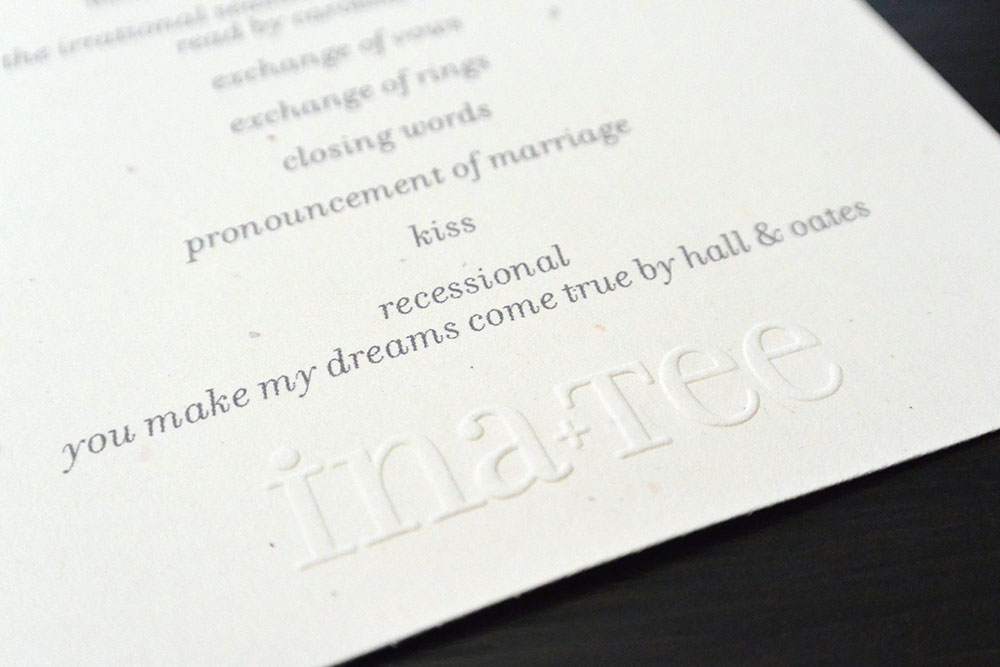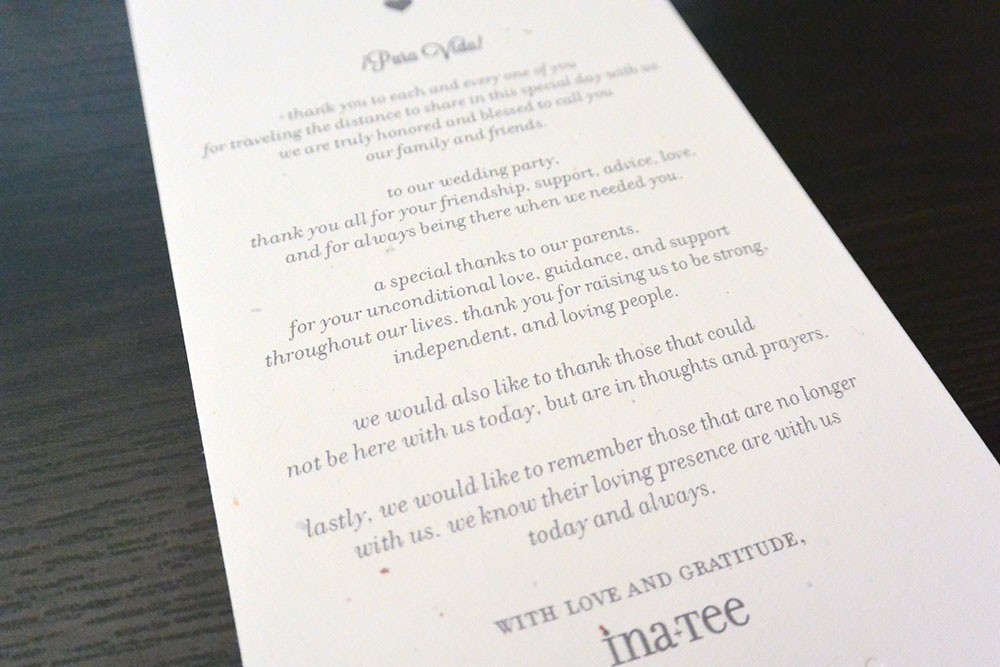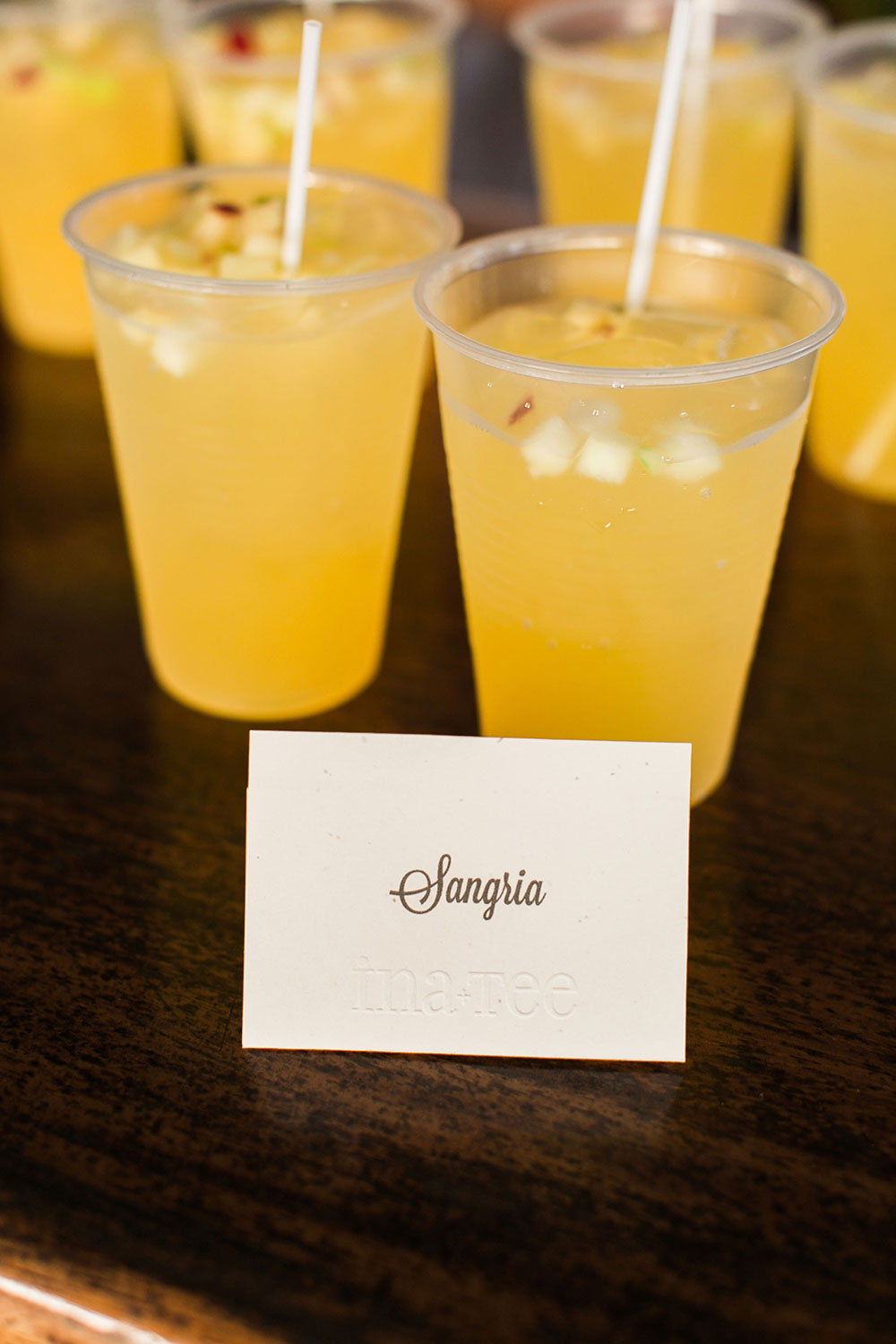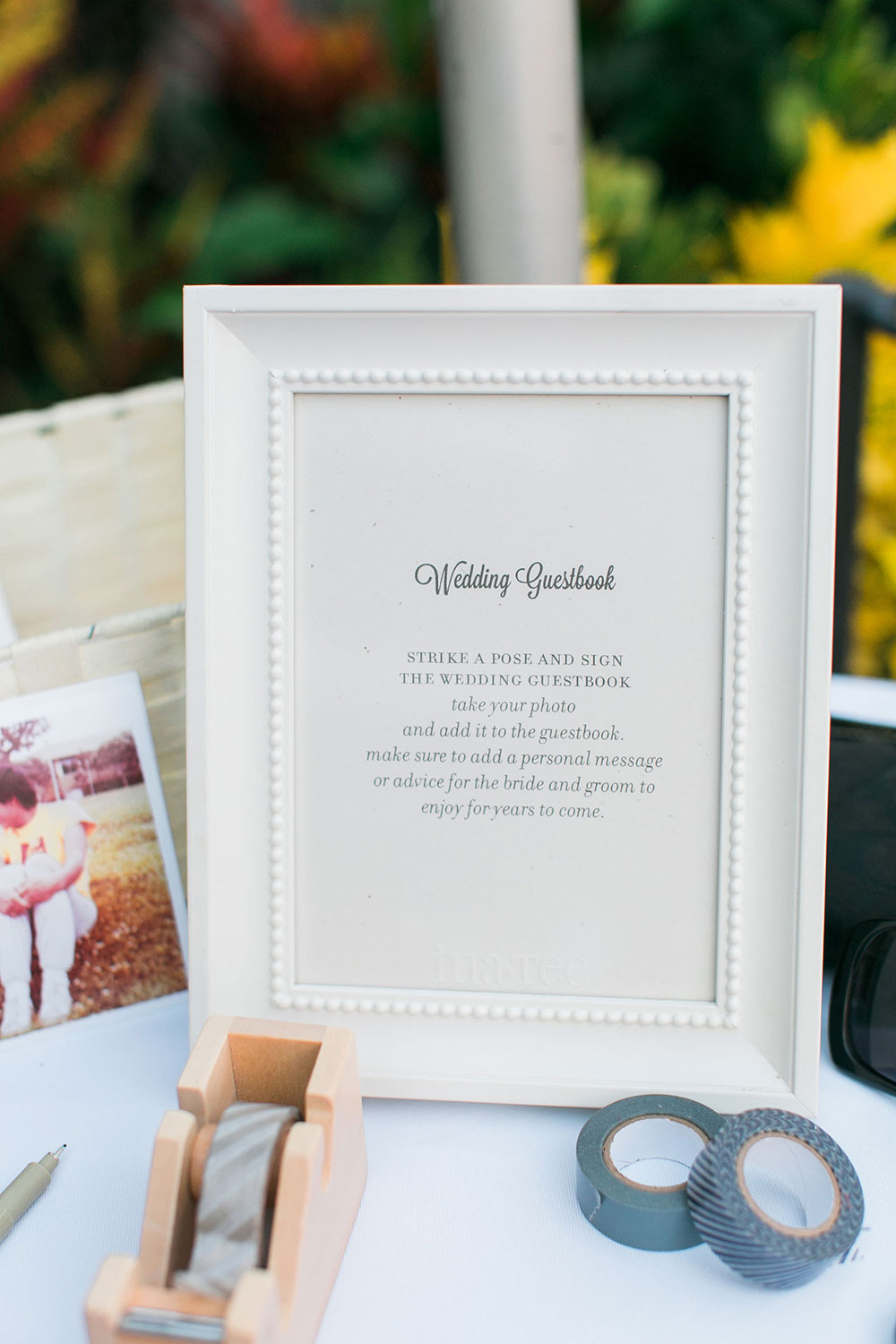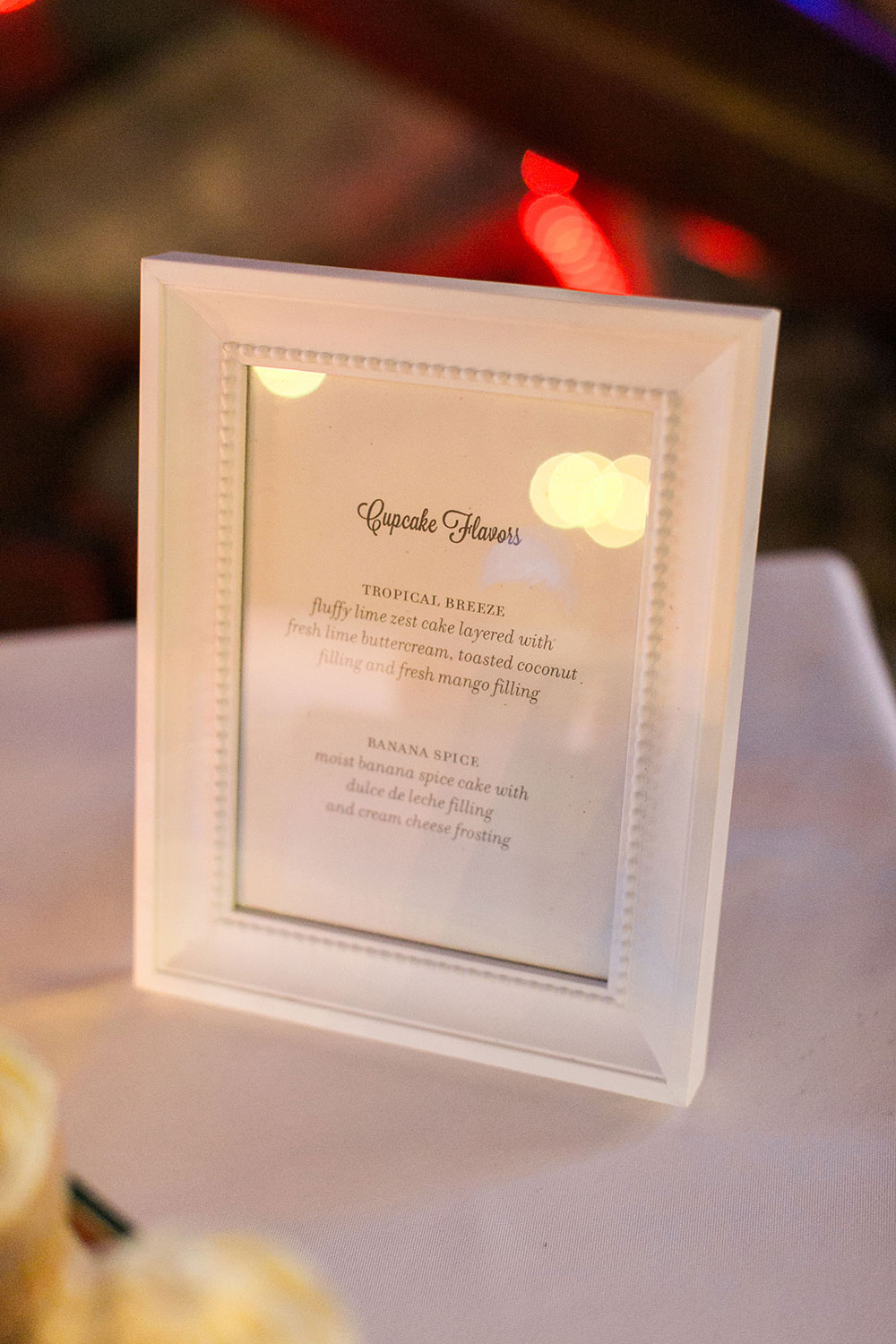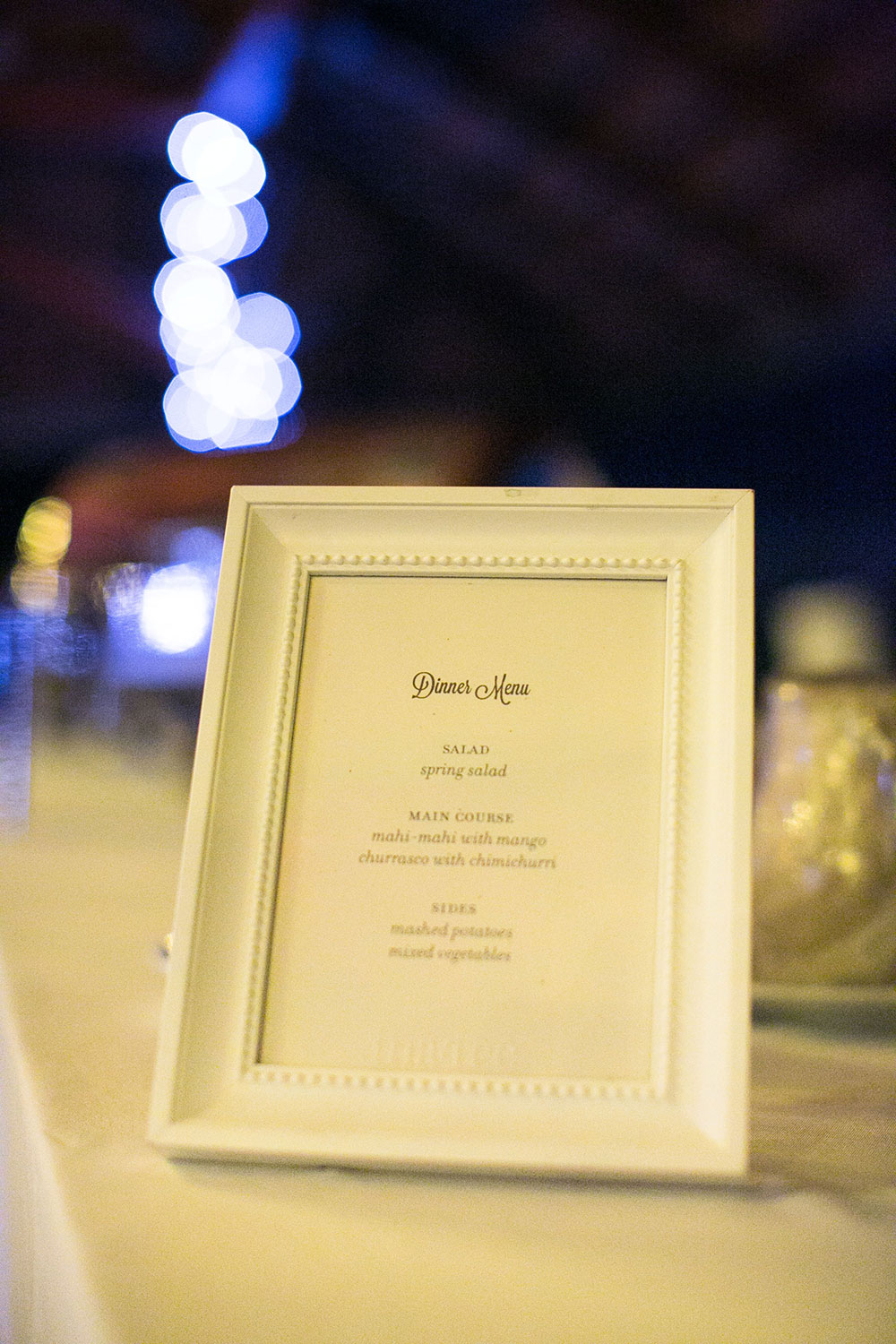 a big thank you to my Uncle Wil for helping apply the vinyl decal onto this window pane in the very difficult humid Costa Rica weather!  you really were "MacGyver" that day!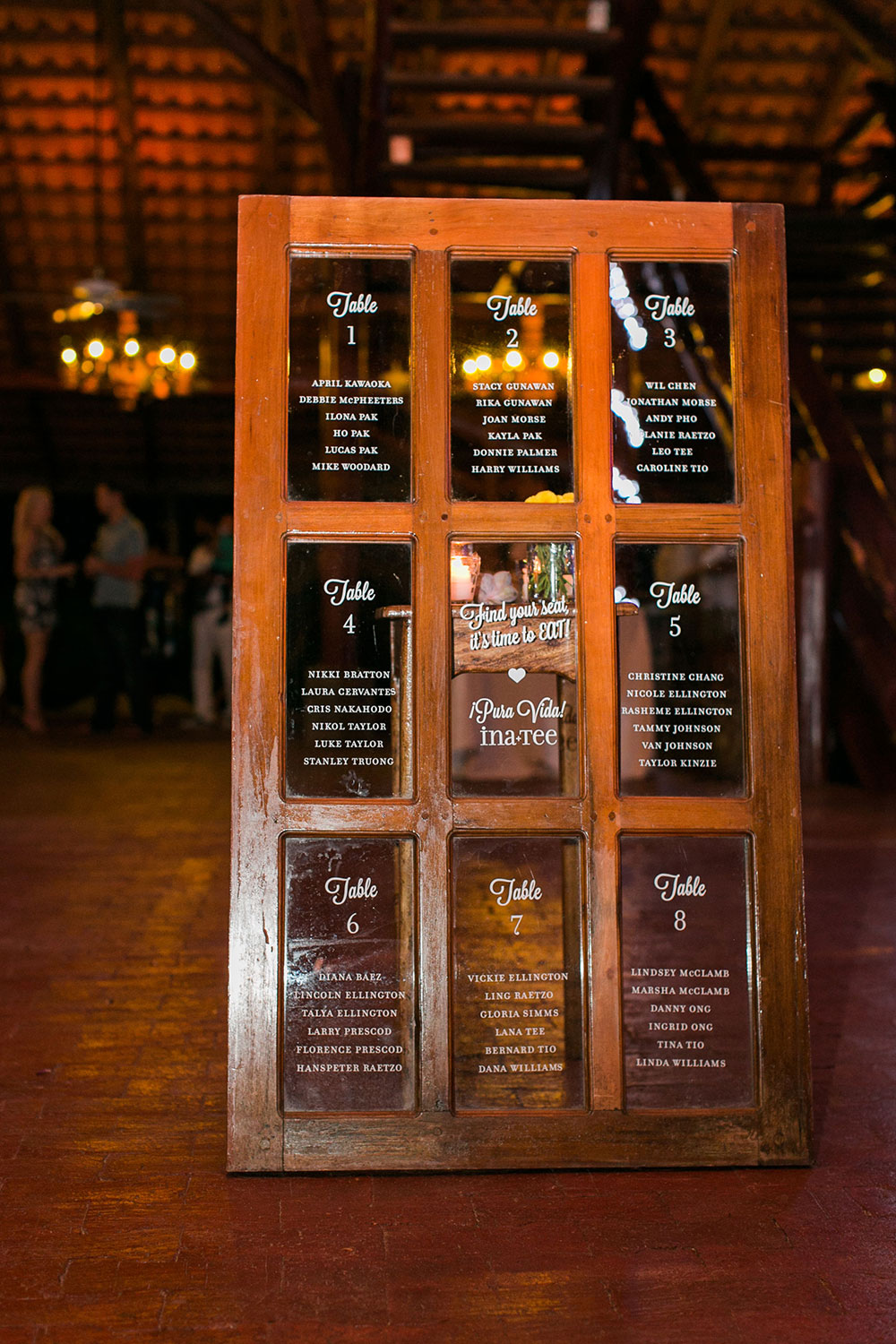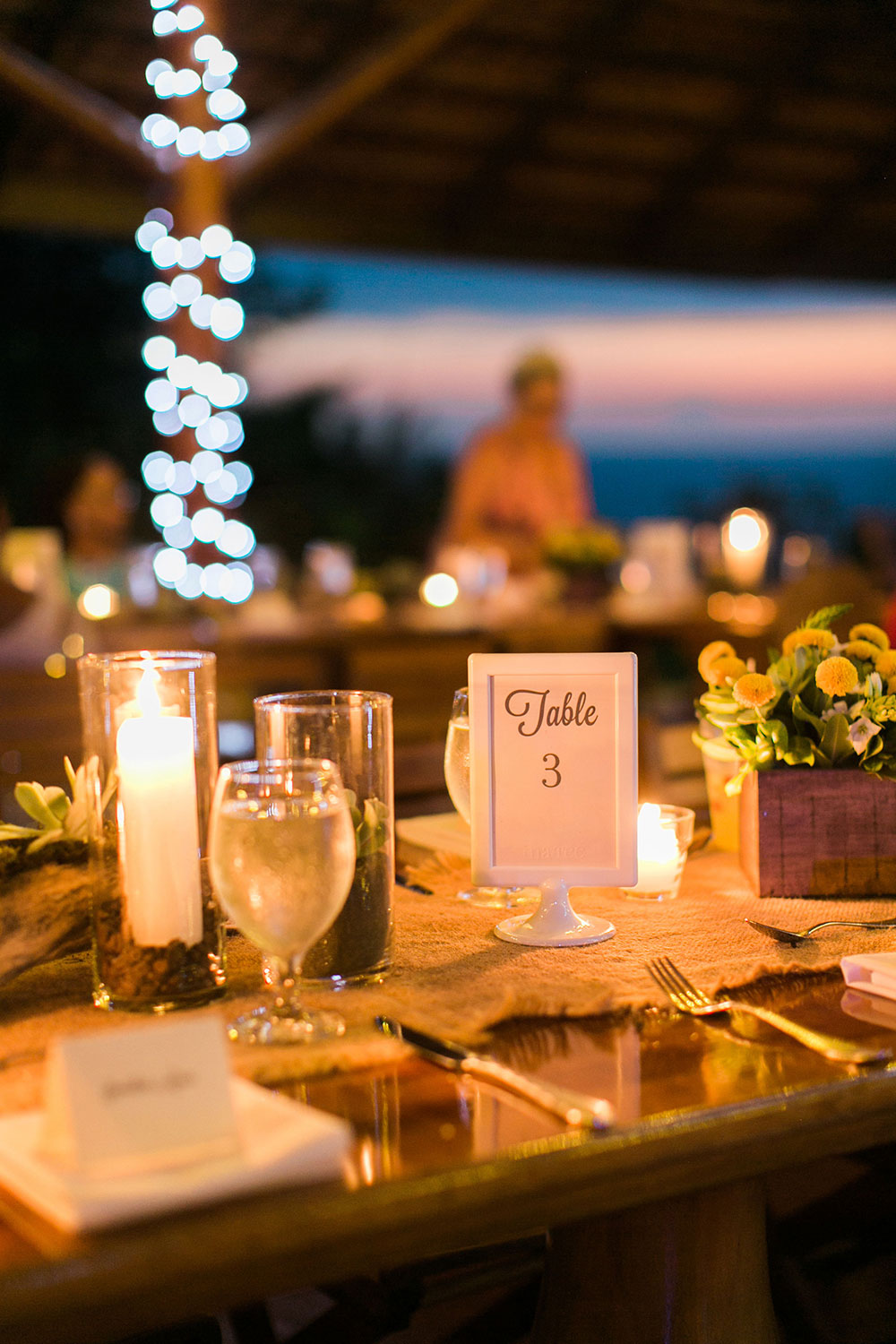 name change ALERT!!! 🙂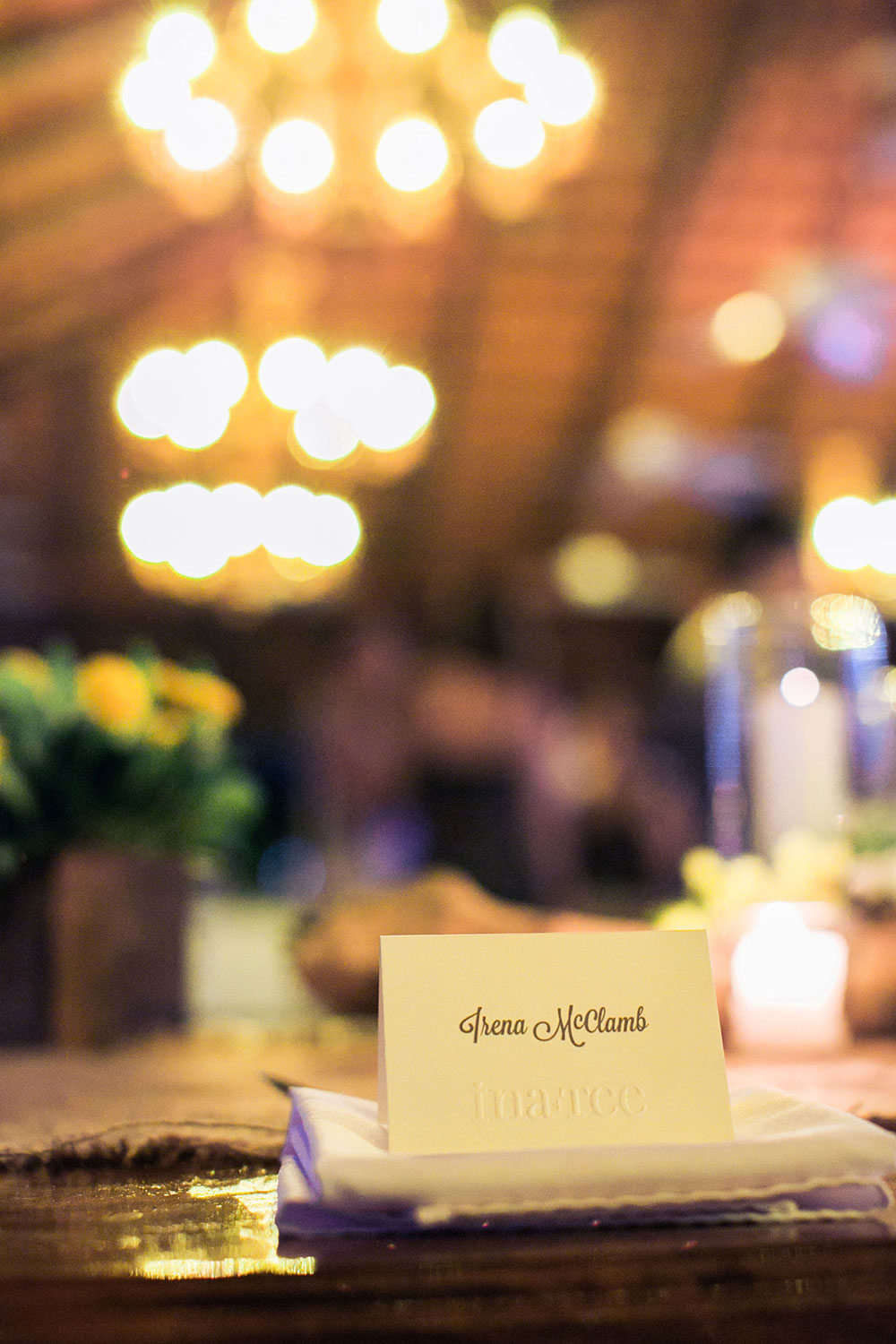 photo credit: christine chang photography