eden was the marketing director of a swim company i freelance for.  i was lucky enough to work along side eden for over 8 years on all their marketing collateral.  every year i looked forward to seeing what amazing ideas eden had up her sleeves.  from her everyday fashion sense to her styling techniques, i was always blown away by her ideas and seeing them come to life is pretty amazing.  recently, eden decided to pursue her dreams of becoming a full time styling consultant and following her passion of helping others through her styling for a cause. i was honored to help eden bring her ideas to life and help her promote styling by eden.
silver foil on an all black business card… HOT! (just like eden)  🙂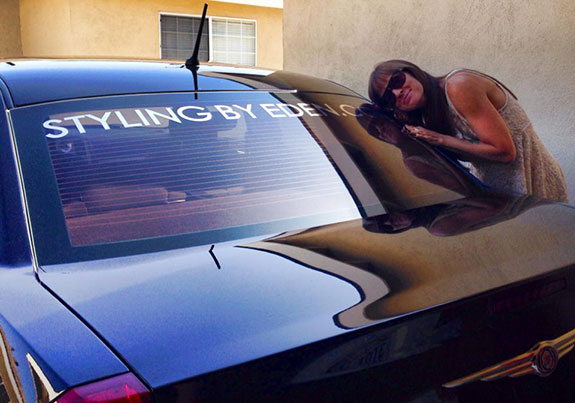 back window foil vinyl decal by mind's eye design studio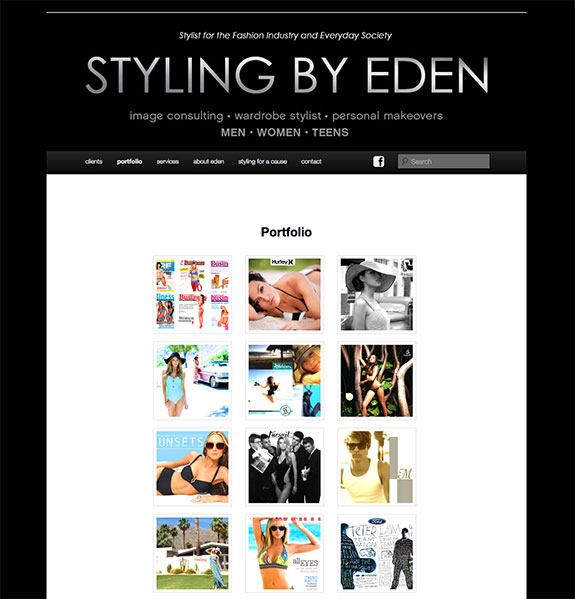 for more info on Syling By Eden, visit www.stylingbyeden.com. you can also connect with eden via Facebook.
*a special thanks to mind's eye design studio for helping me bring eden's ideas to life!