Alongside Mind's Eye Design Studio, I recently finished and launched a new site for Birthing Natural Parents. The proud owner of this new business and website is Yvonne Toussaint. Through her new website, Yvonne offers support and information regarding her natural approach to pregnancy, parenting, birthing and breastfeeding.  Take a stroll onto BirthingNaturalParents.com to learn more about Yvonne and what she has to offer.
Promotional flyers were also created using the same look and feel of the website.  A long horizontal size flyer, 9″ x 4″, was a perfect match to the main header image and stands out next to your typical 6″ x 4″ size flyer.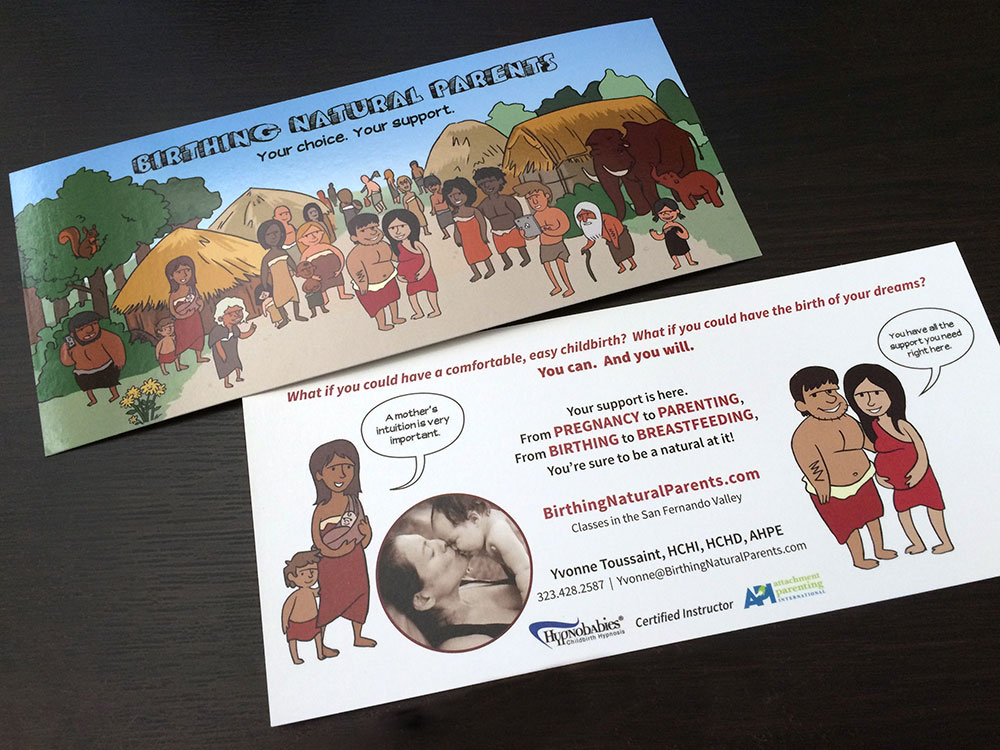 *All the illustrations shown above and on the NaturalBirthingParents.com website is by the talented, Mark Ceb.