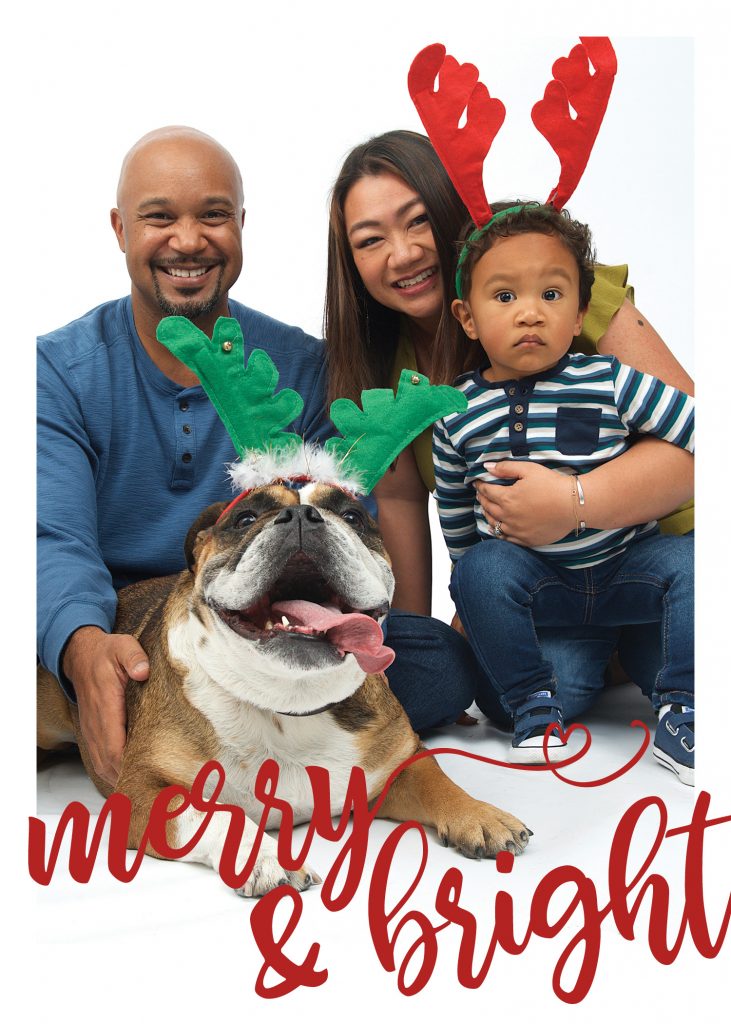 May your holidays be merry and the new year bright!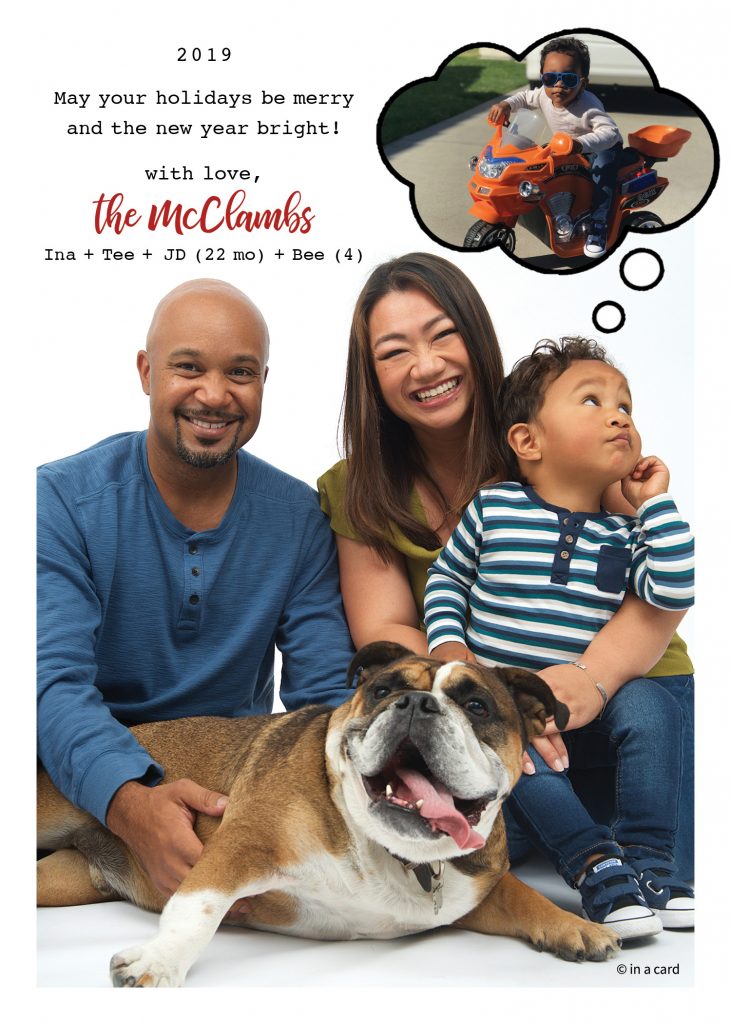 With love from my family to yours,
ina
a few months ago, tee and i took our engagement pictures with the fabulous christine chang photography.  she did such an amazing job and was able to capture so many wonderful pictures, i've been finding every excuse possible to use each and everyone one of them.  so of course, i had to use one for our holiday cards this year.  i knew immediately when i saw all the pictures which one i wanted to use come december.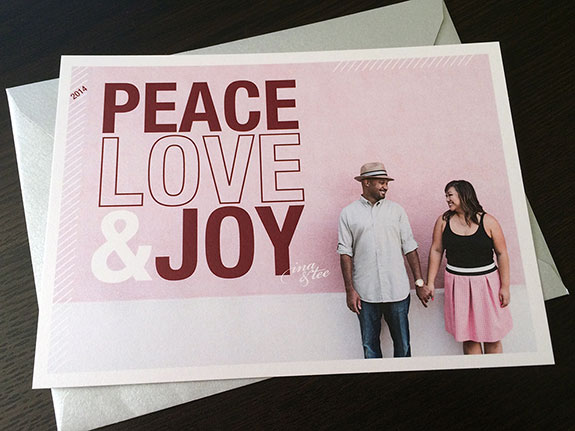 i also knew immediately that i wanted our cards to be printed on this beautiful pearlescent cardstock paper.  it shimmers in the light.  and i thought, was so fitting for the image and the holiday message.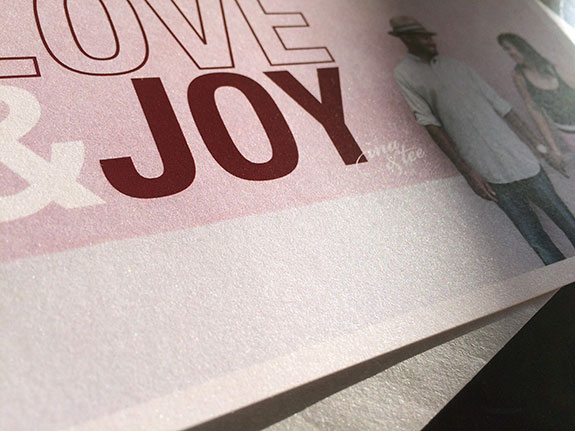 wishing you all PEACE LOVE & JOY this holiday season!
xo, ina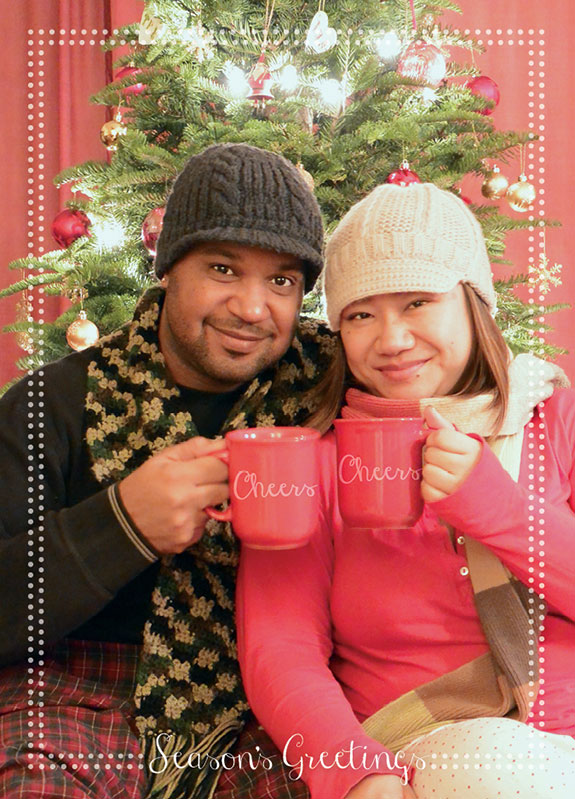 yesterday was such a whirlwind i didn't get a chance to wish my readers a Merry Christmas.
M E R R Y  C H R I S T M A S !
i hope it was a lovely, cozy, warm celebration filled with lots of love, laughter and joy with family and friends.
mine was filled with all that and then some!  from the looks of the image below you'll see that my view in warrior two will never be the same after yesterday.  🙂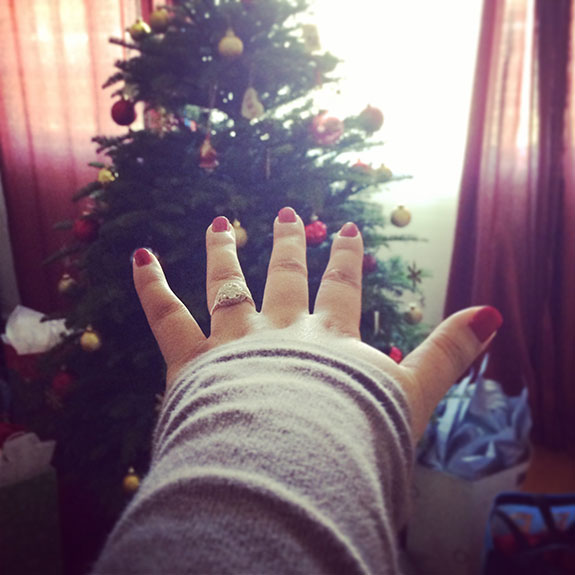 yes, it's official…  tee and i are engaged!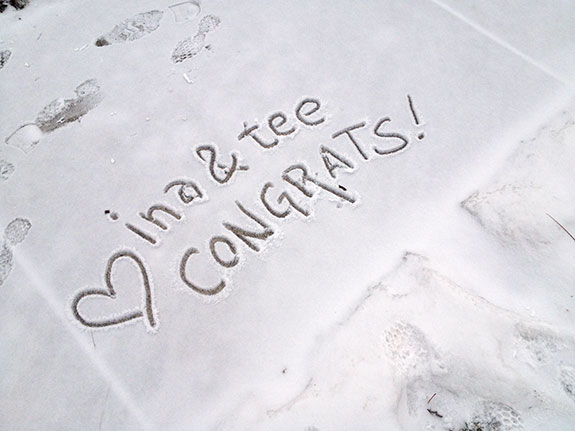 above image courtesy of april kawaoka
thank you to all our family and friends for your well wishes and love!  we can't wait to celebrate with you all!