I can't believe in just 2 short months, our baby boy will be arriving!
Although the nursery is far from done, it's clear to see that Baby Jackson Danny is already loved and spoiled by so many.  Starting with a Winter Woodland themed baby shower my sister threw me earlier this month, complete with a chili bar, hot cocoa bar, and a ridiculously delicious dessert bar.  Family and friends gathered and showered me and Jackson with so much love, gifts and diapers!  🙂
Here are a few pics from the beautiful event…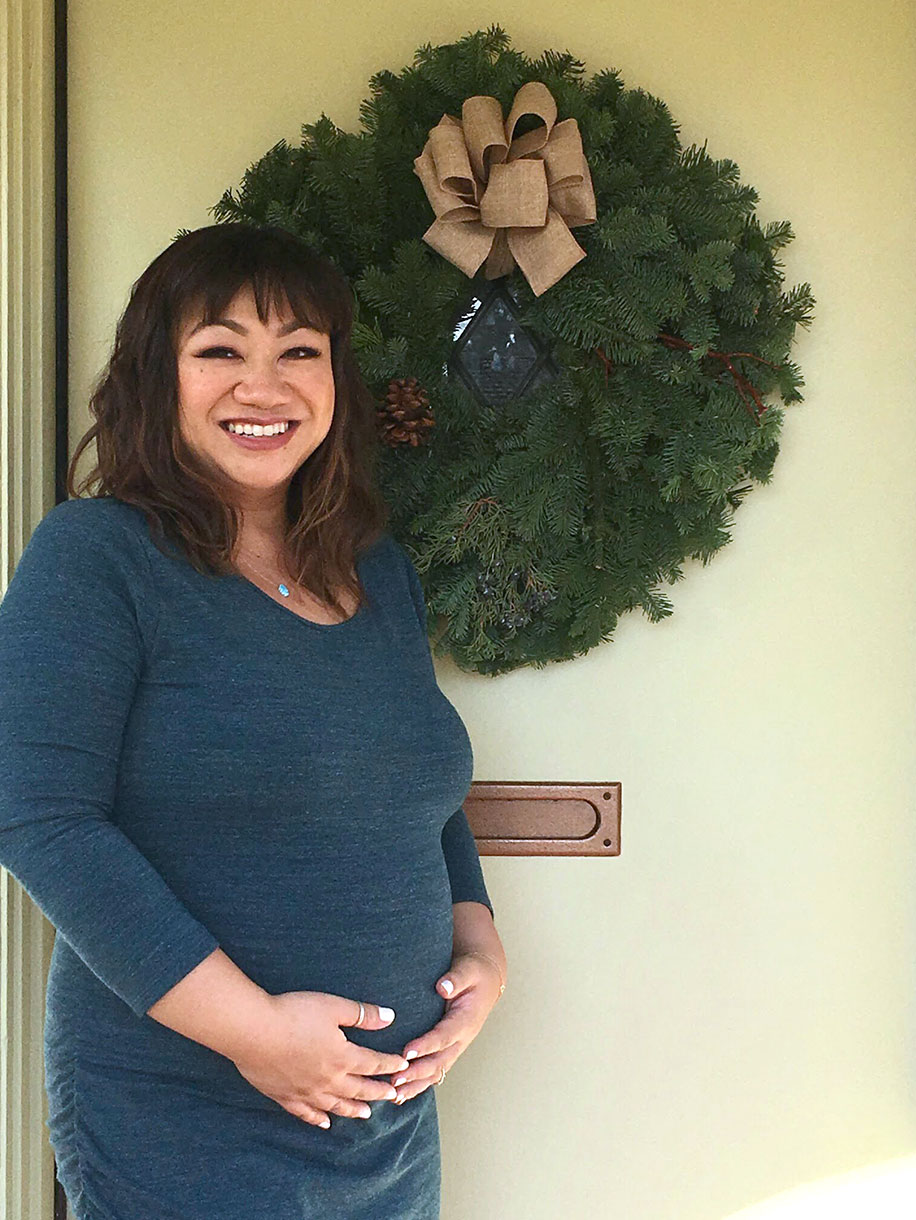 29 Weeks Blessed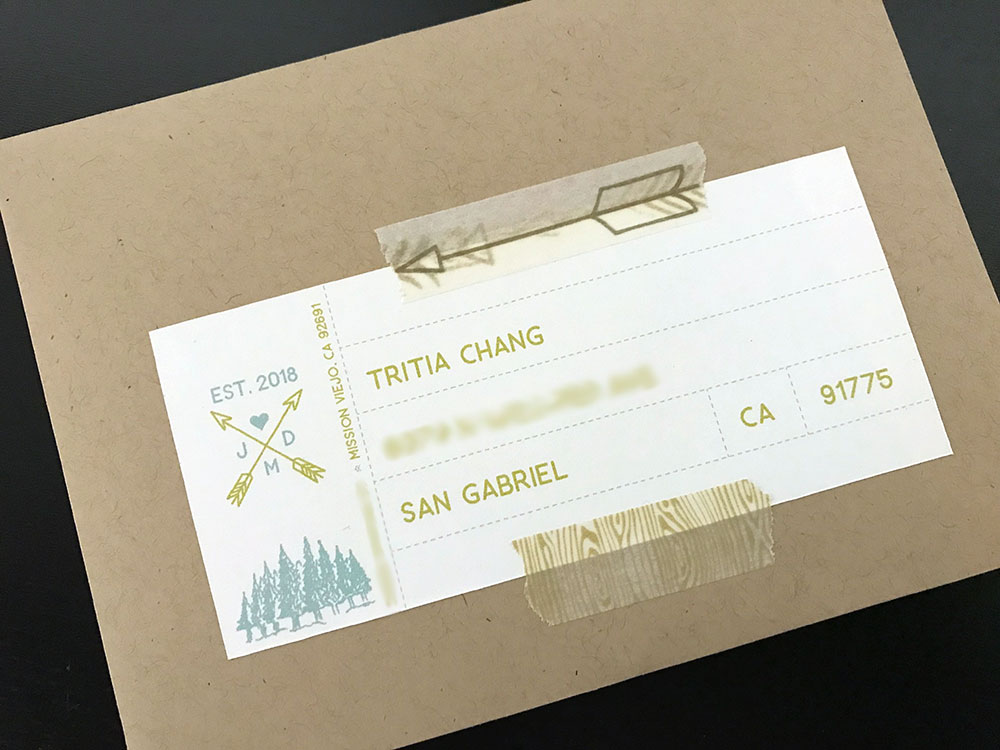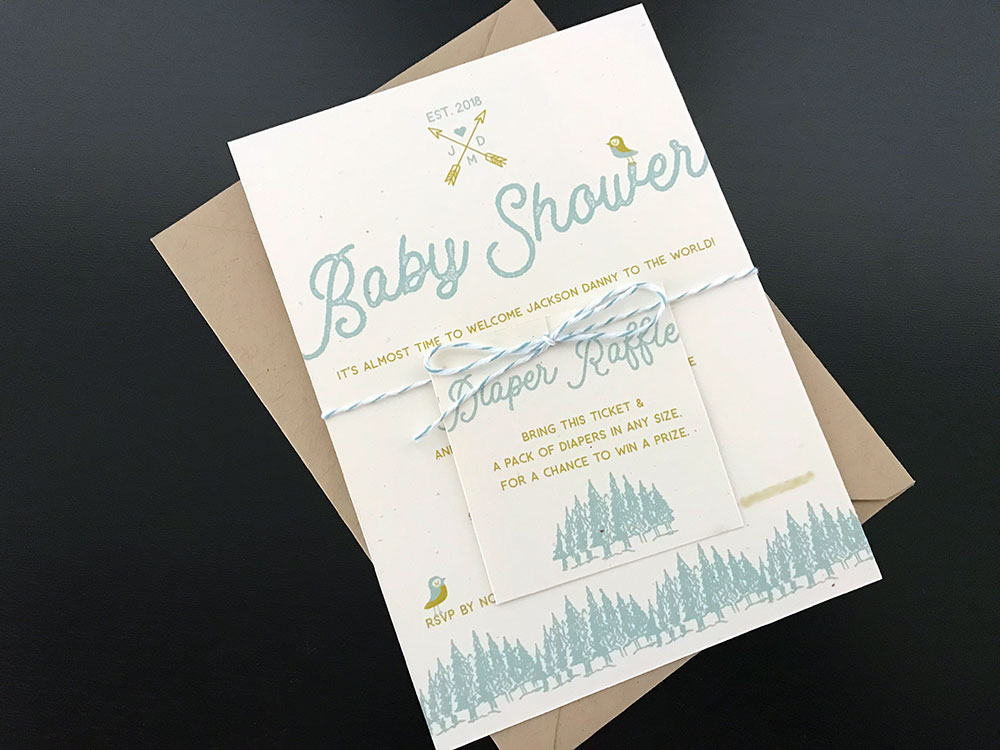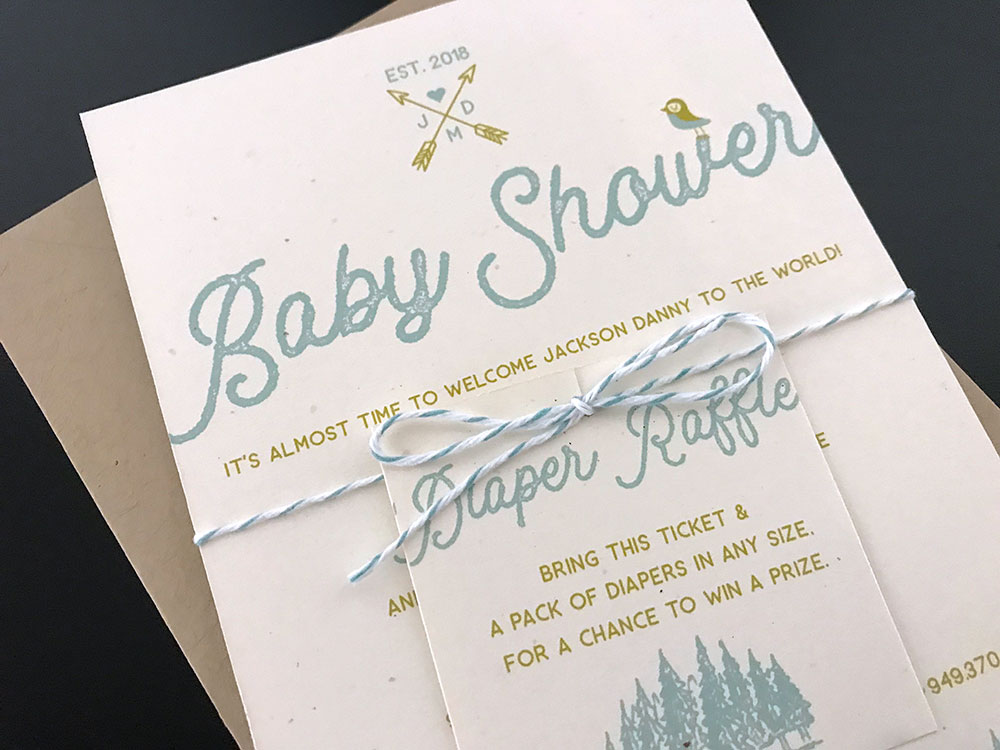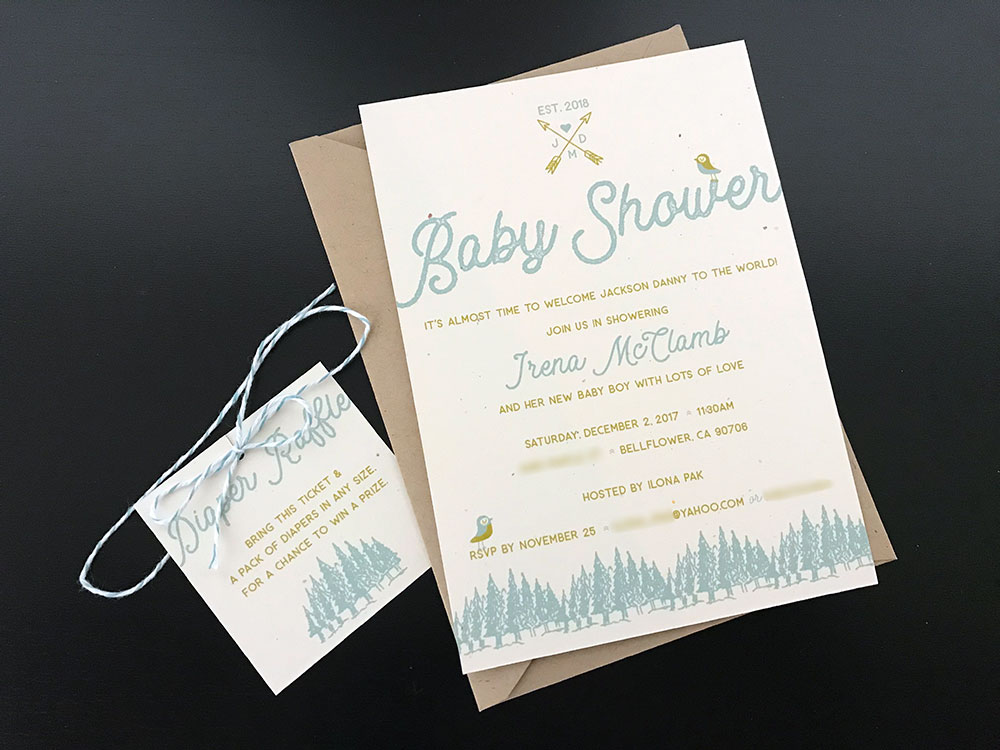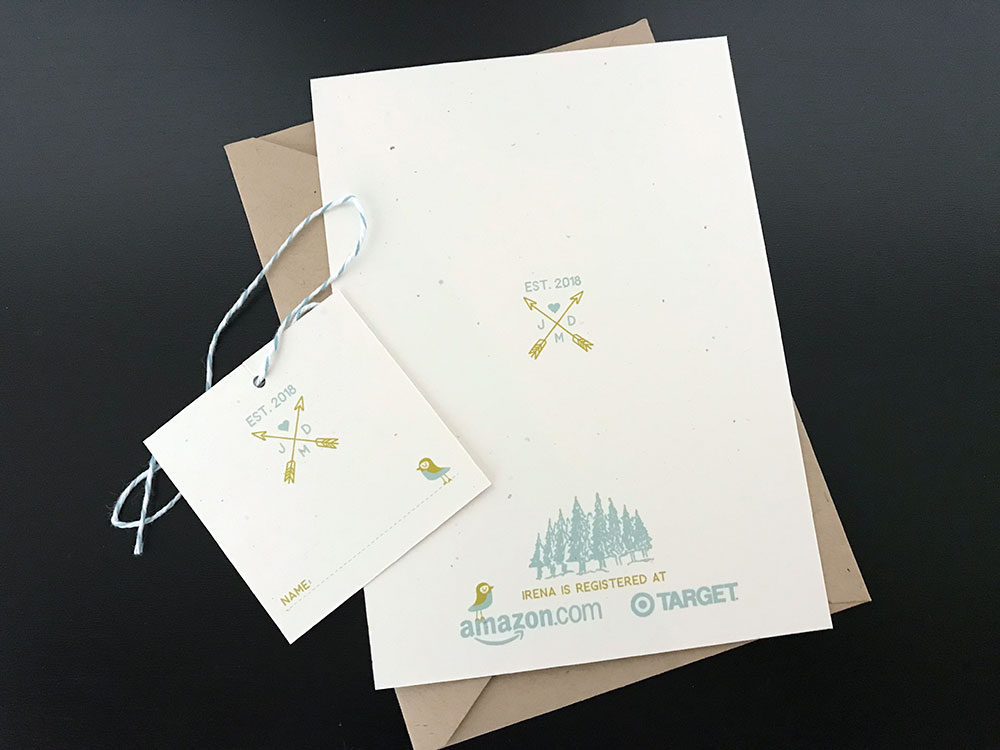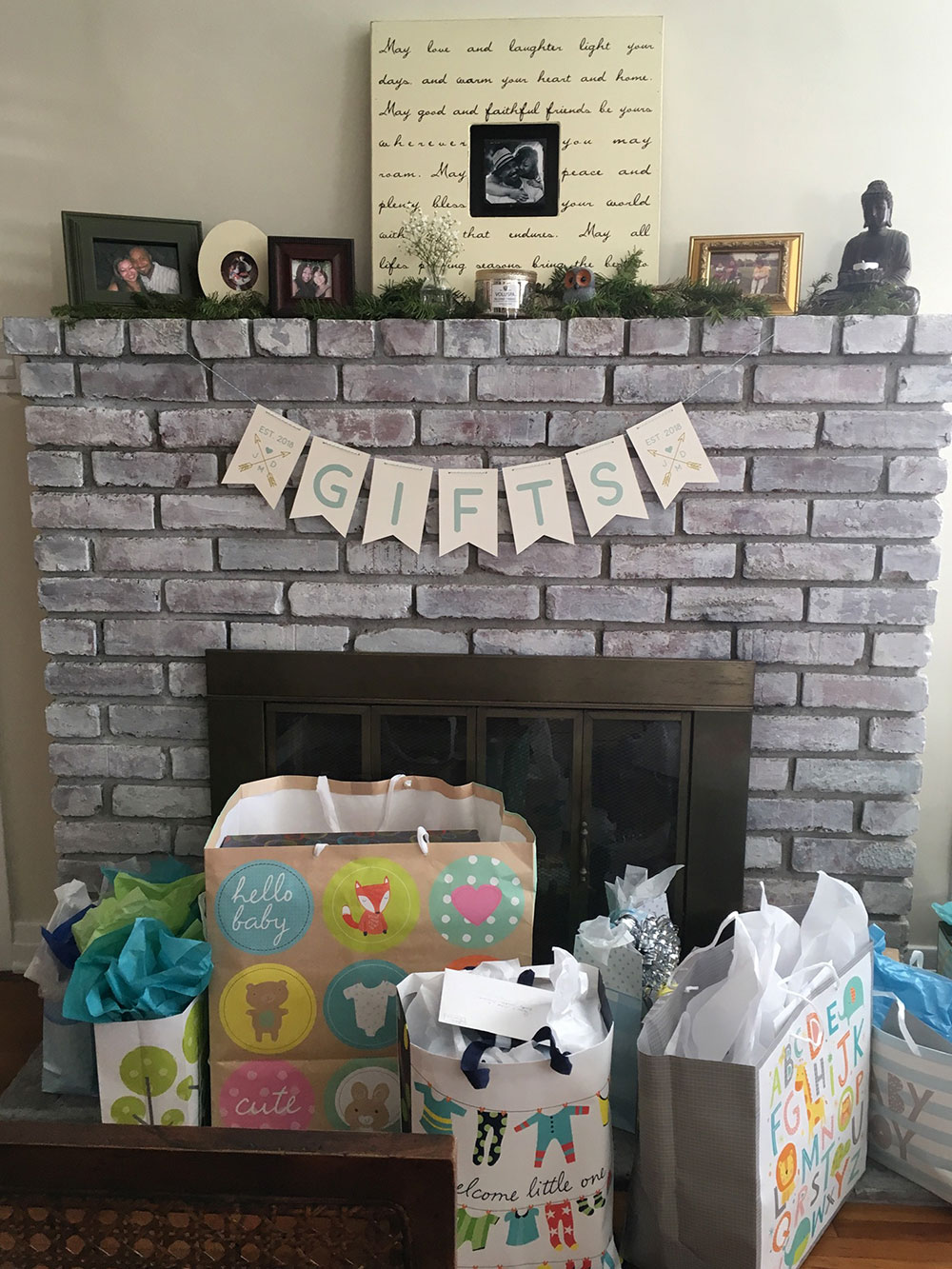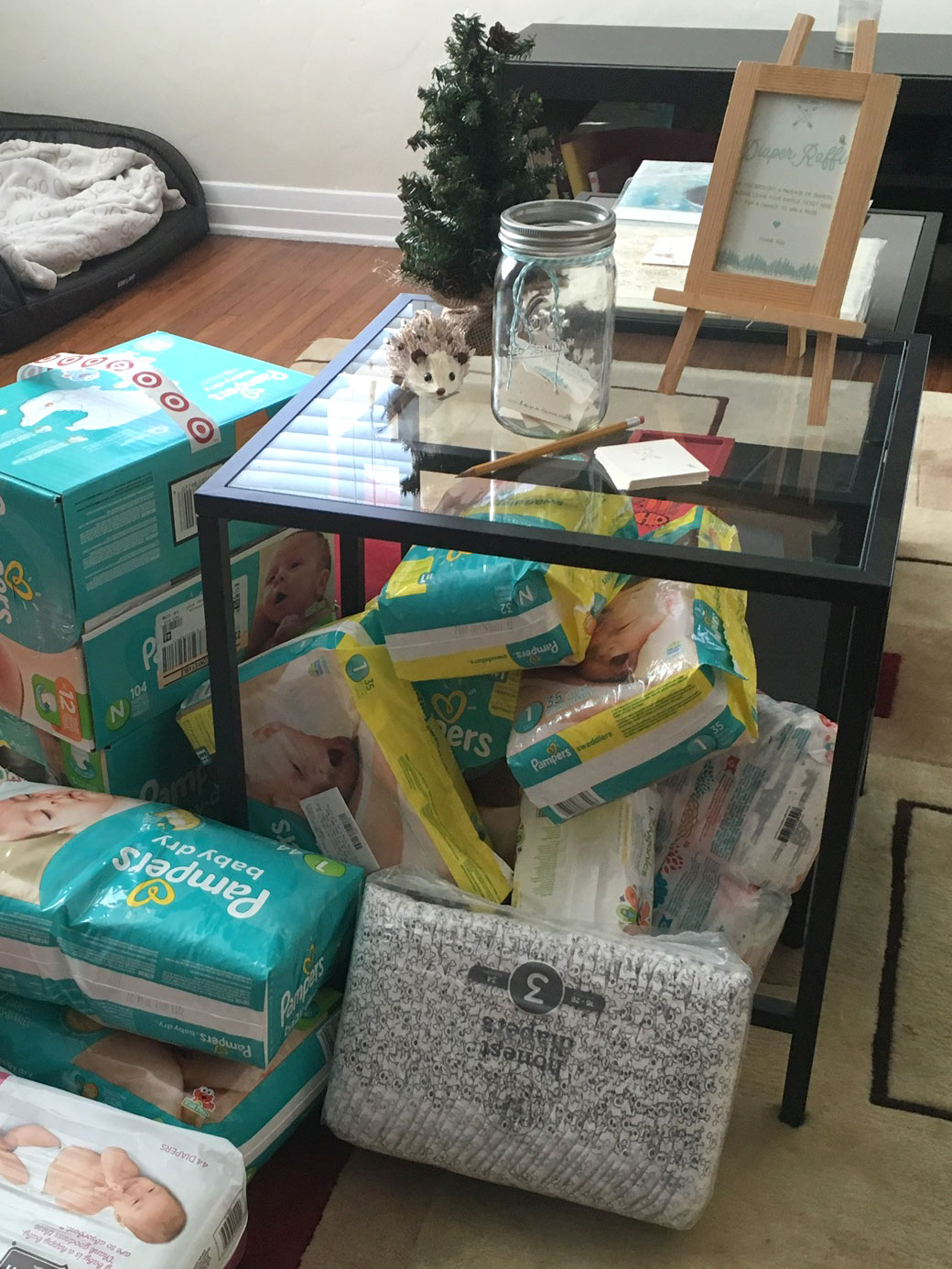 I highly recommend having a diaper raffle!  We got so many diapers ranging in size from newborn to stage 4.  It's one less expense for us to worry about as new parents.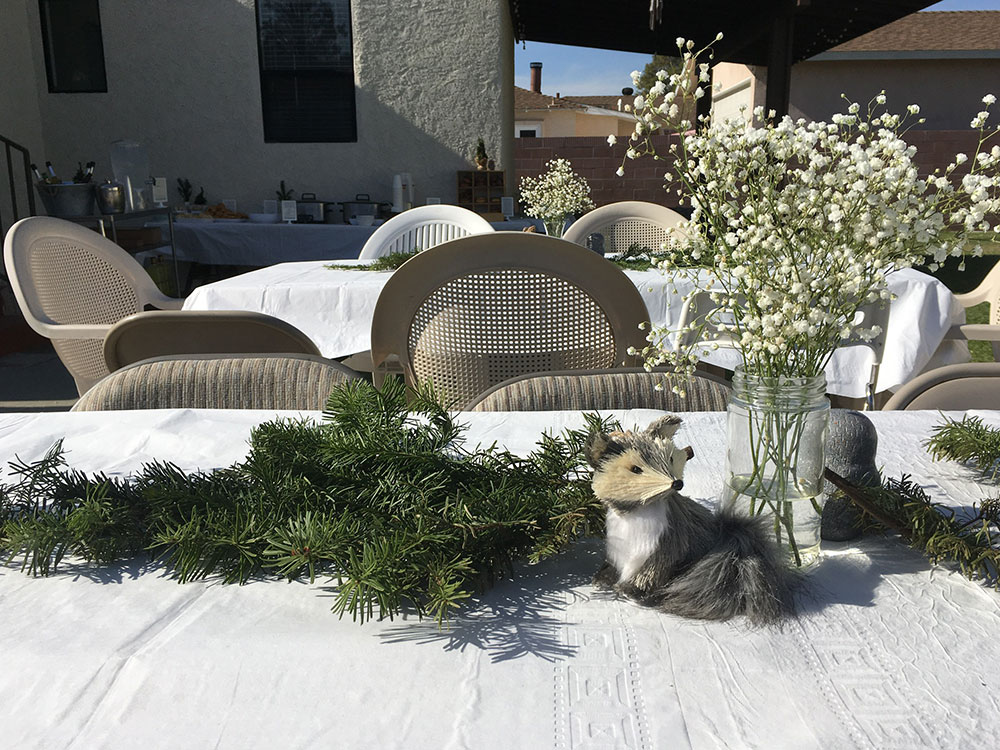 Tables were decorated with tree trimmings, baby's breath and little woodland creatures.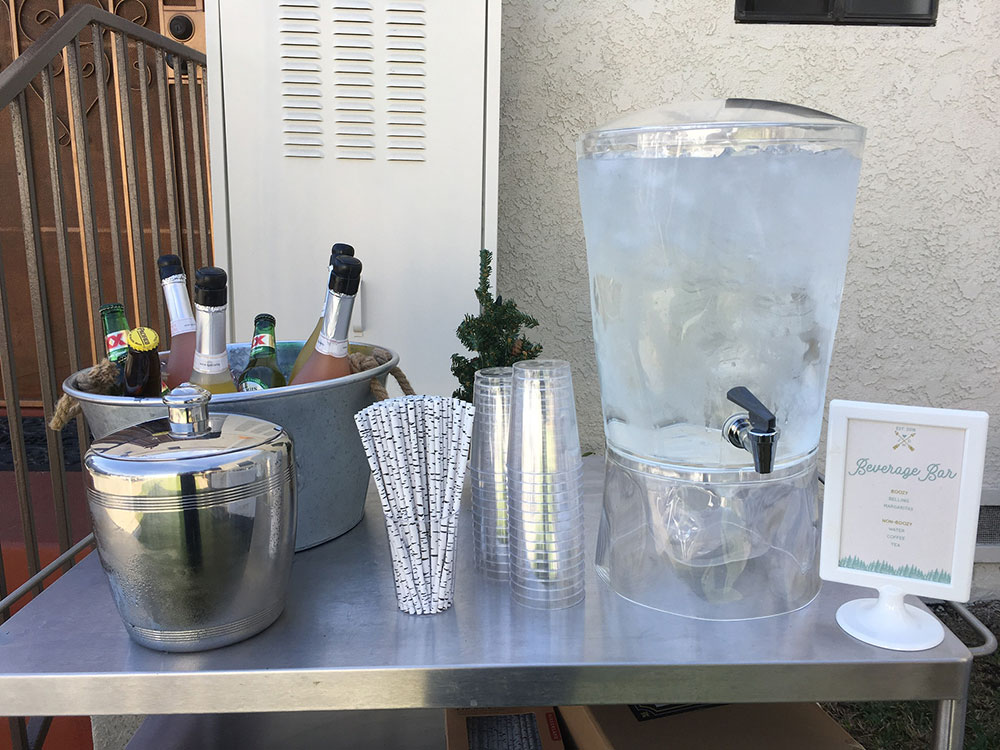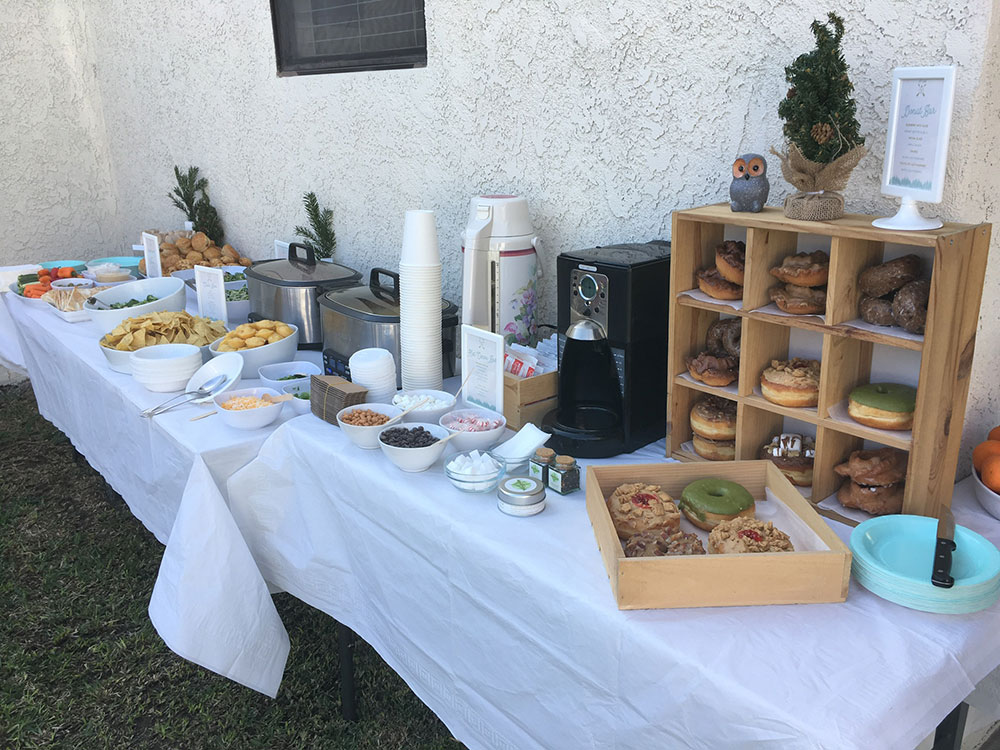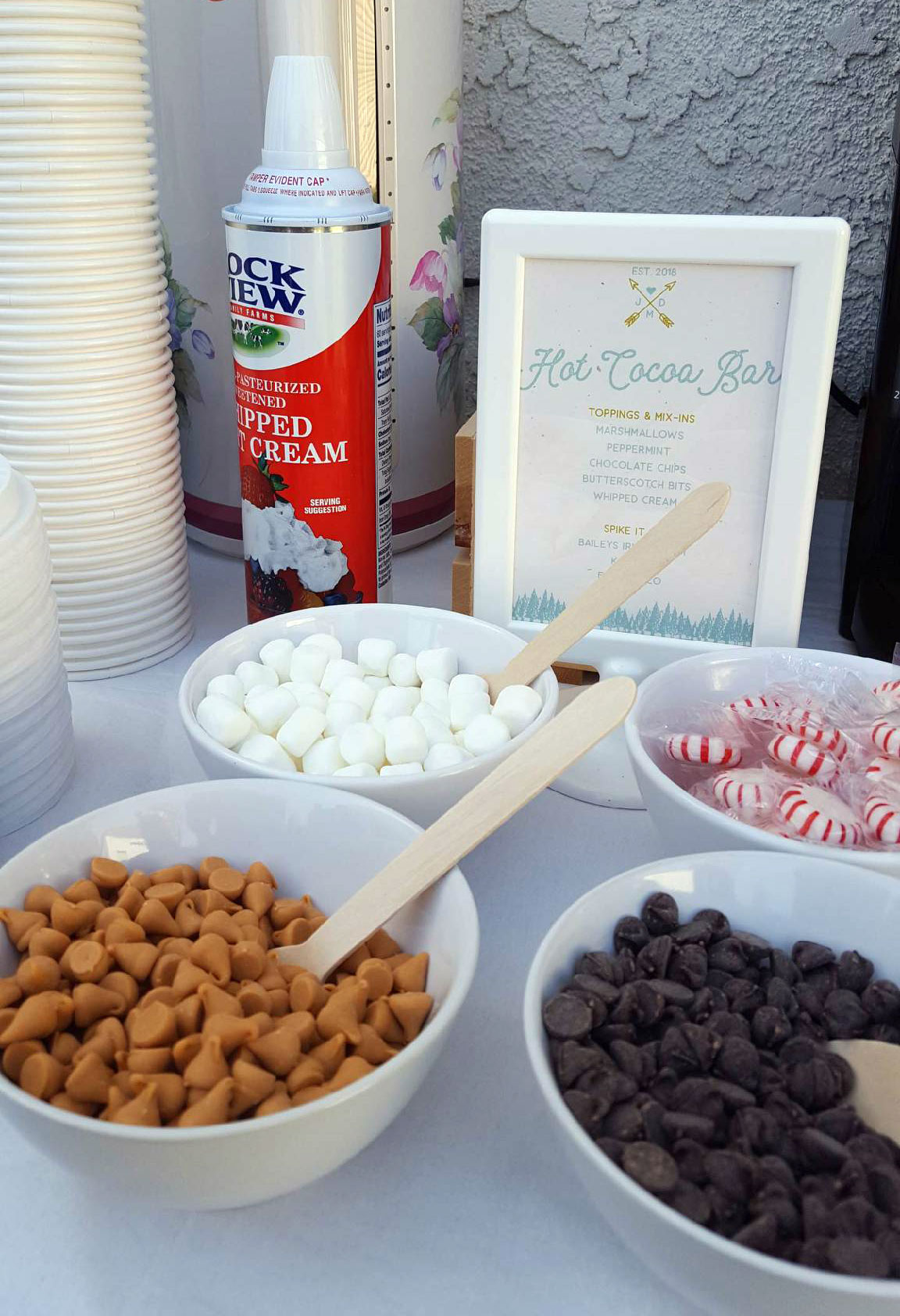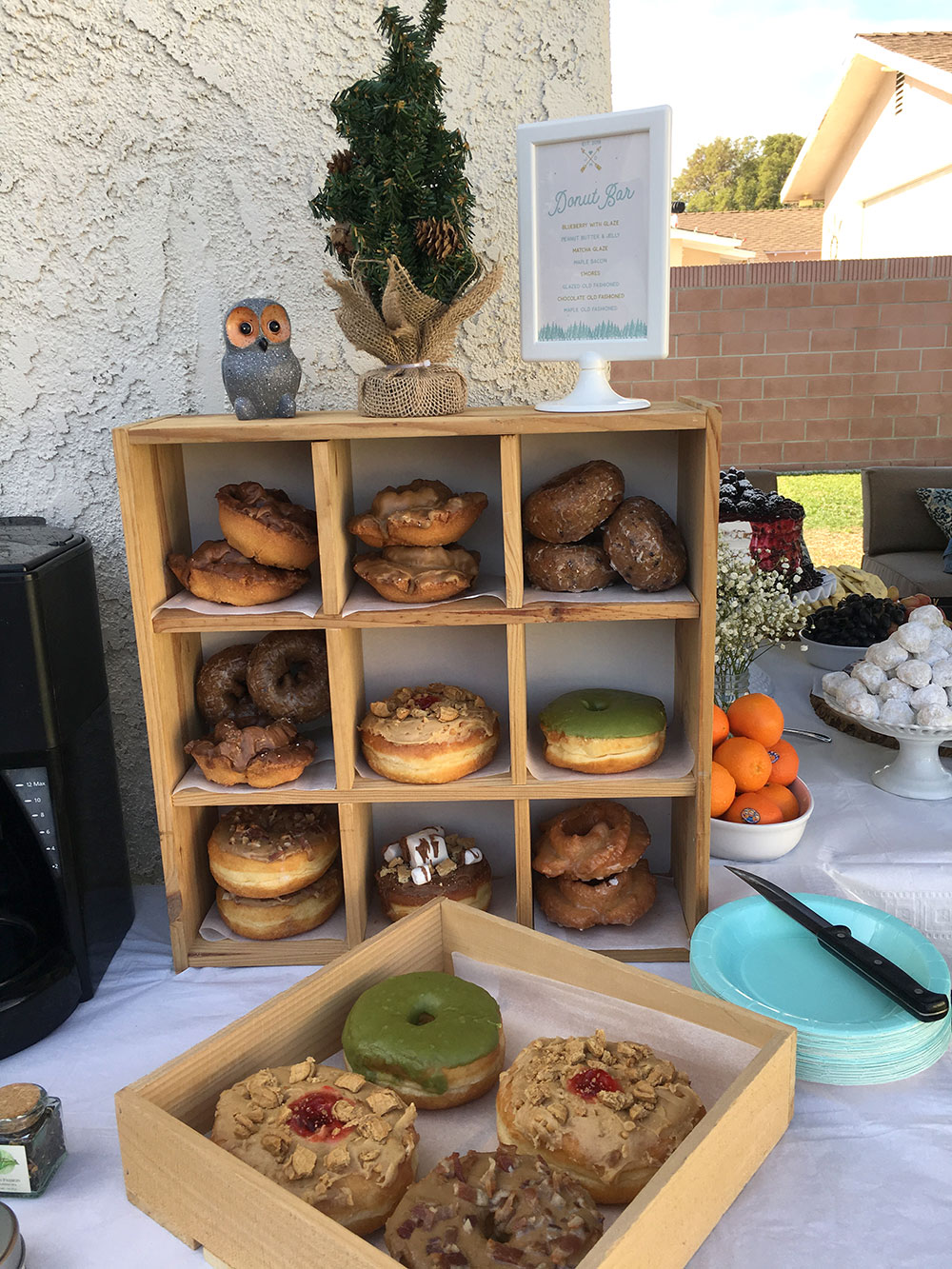 Doooooooonuuuuuts!!!
My favorite, hands down, were the Blueberry Glaze and the Peanut Butter & Jelly donuts.  Yum!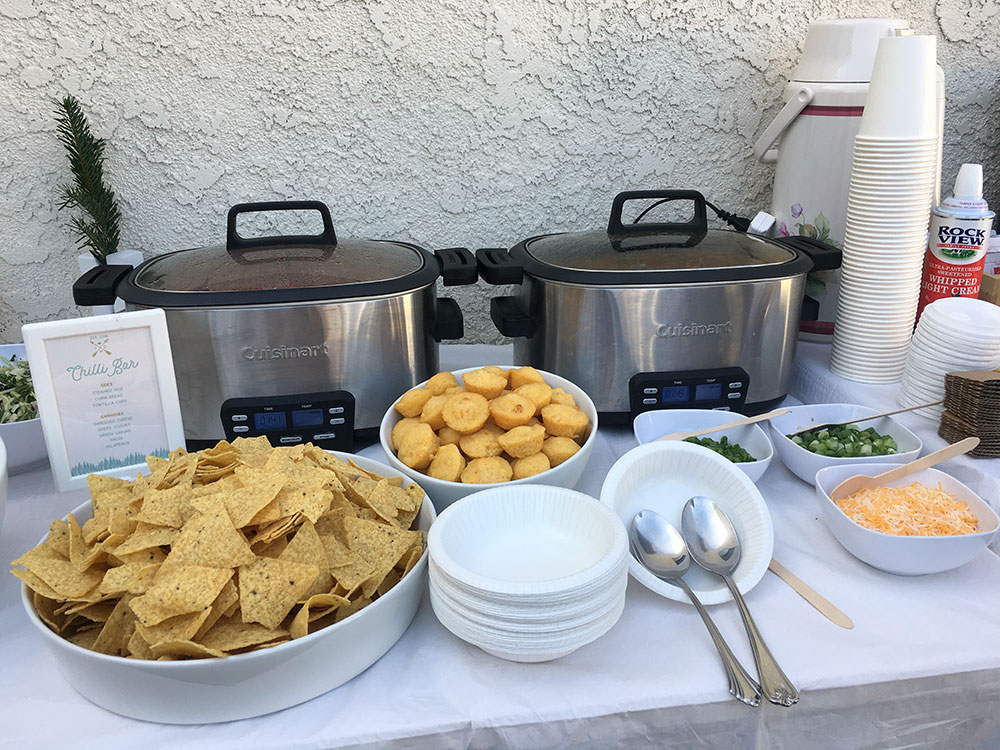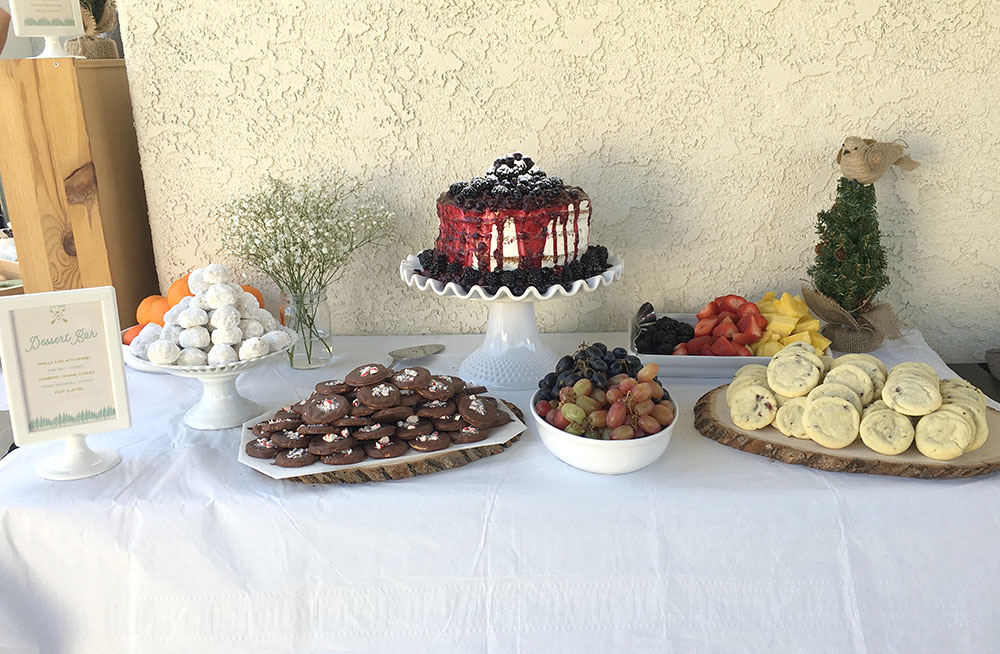 All desserts, including the amazing vanilla cake with berries, was homemade by my sister.  And yes, the cake tasted exactly the way it looks!  Amazingly delicious!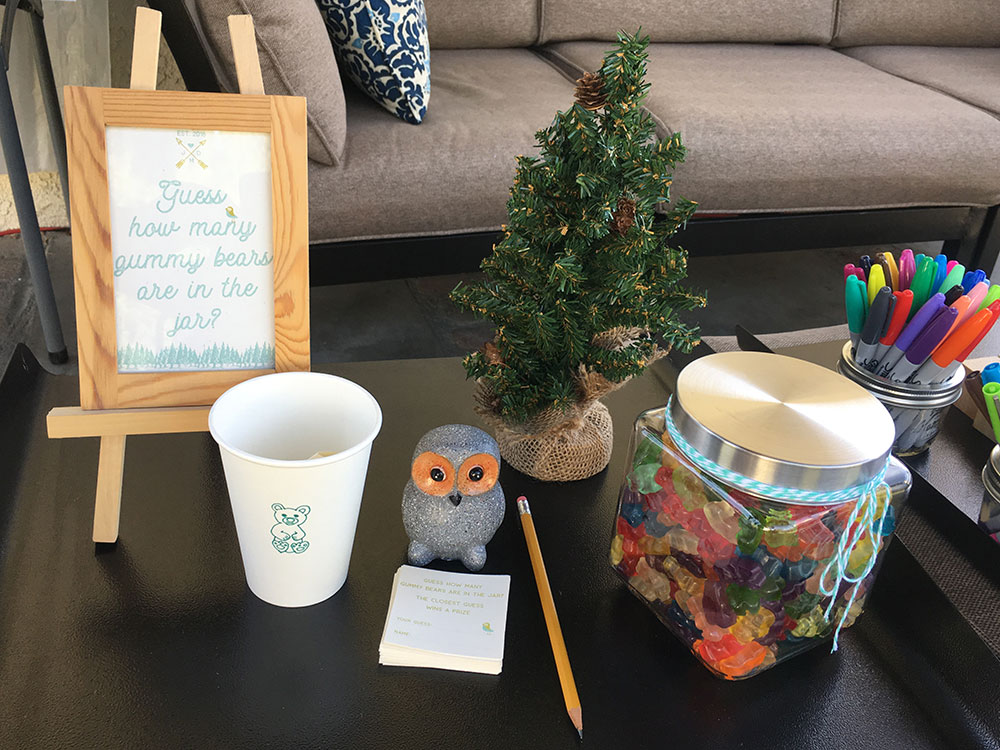 The lucky winner got to take home a prize as well as the jar of 314 gummy bears.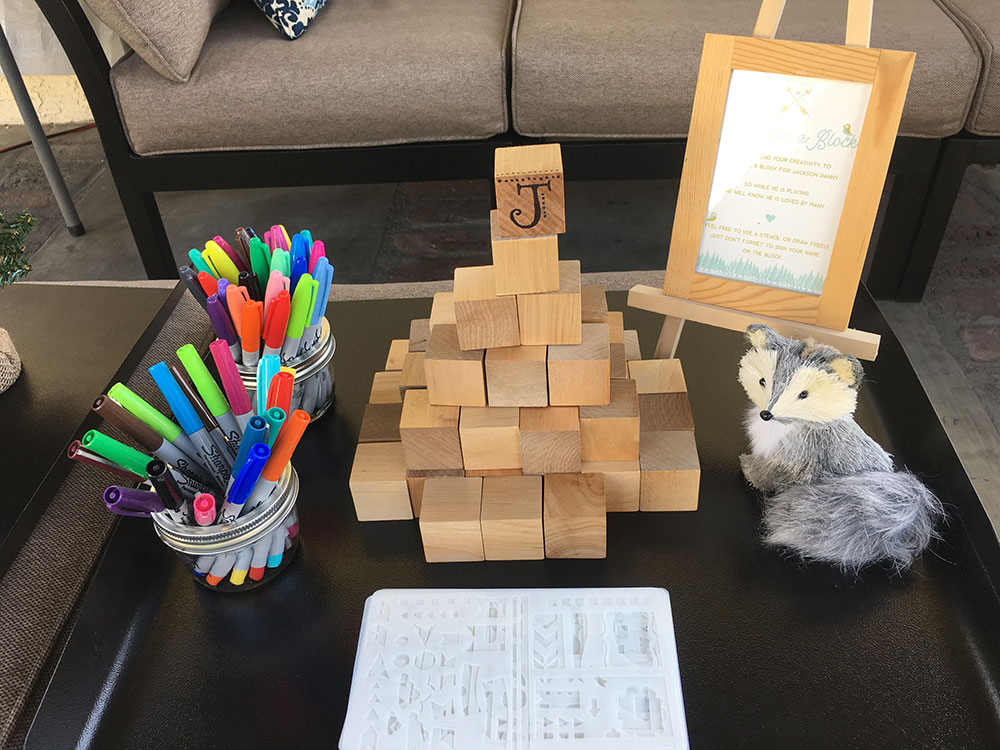 I love the idea of a creative activity to entertain guests with.  It's a nice change to the over played baby shower games.  After the blocks were decorated, we put them all in a bag and I randomly drew a block for a winning prize.
Decorate a Block
Please lend your creativity to decorate a block for Jackson Danny.
So while he is playing he will know he is loved by many.
Feel free to use a stencil or draw freely.
Just don't forget to sign your name on the block.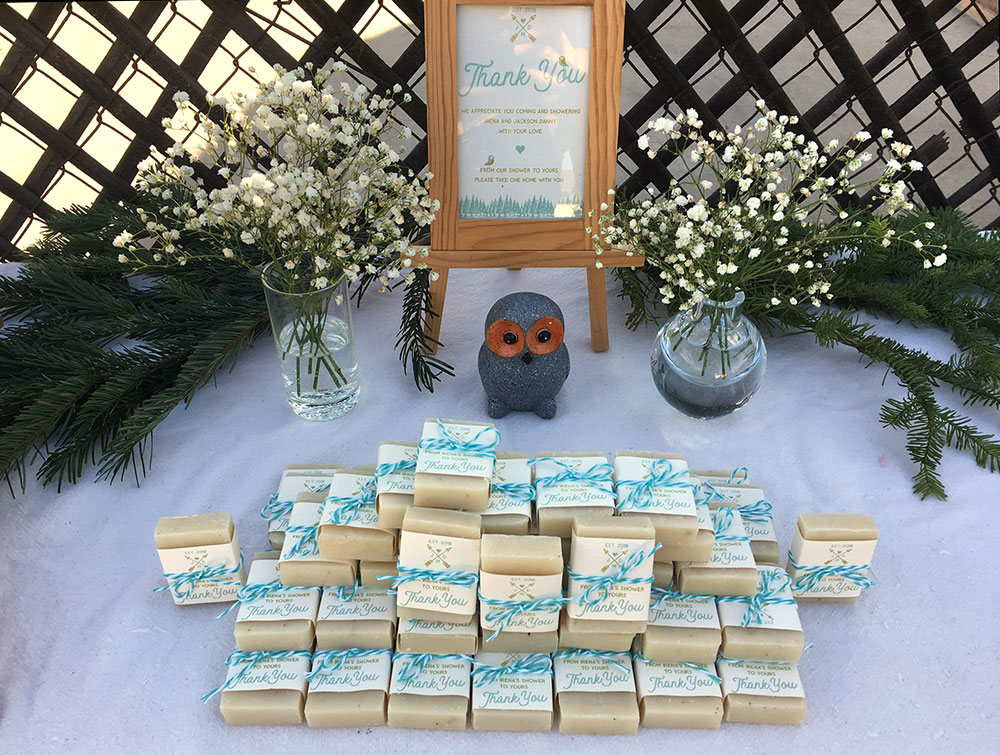 What party isn't complete without a party favor?
These all natural Rosemary Lavender soaps were the perfect size to package up and gift to all the guests.
From Irena's Shower to Yours!  Thank you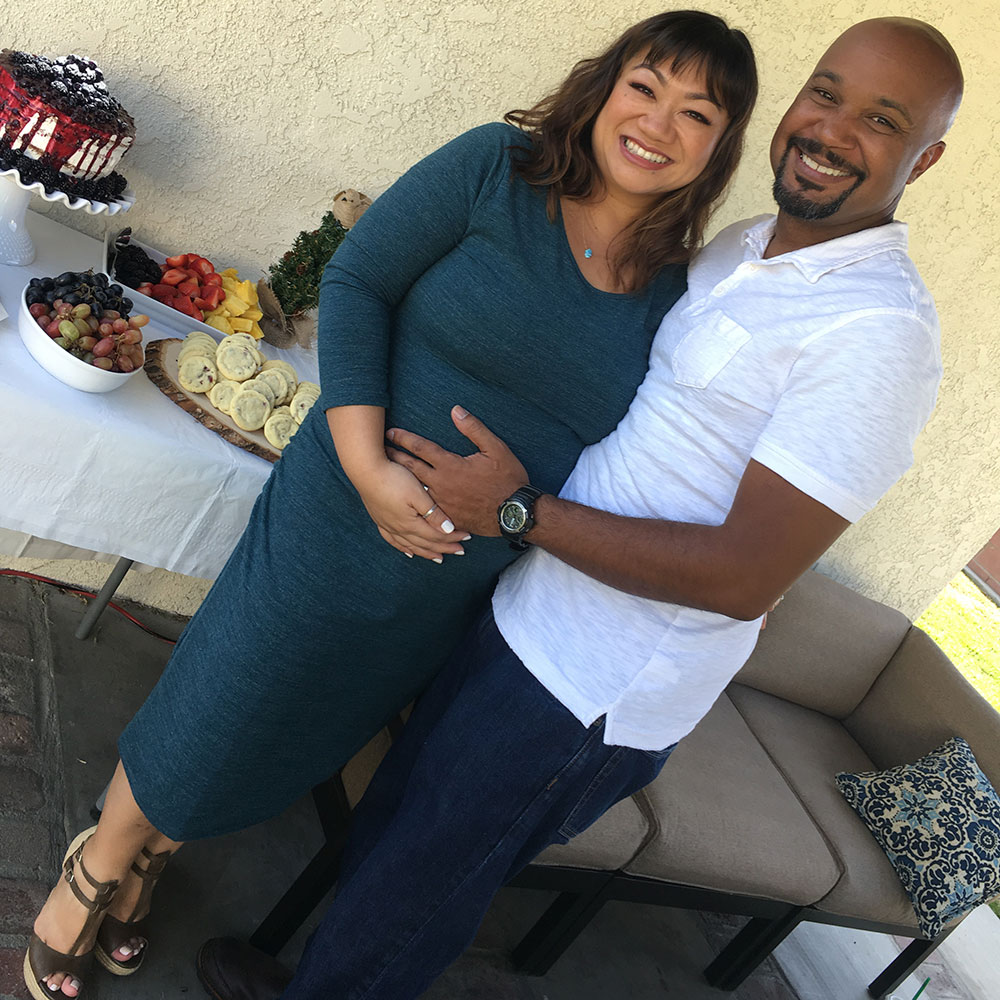 We are beyond blessed and grateful to have the support system that is our family & friends.